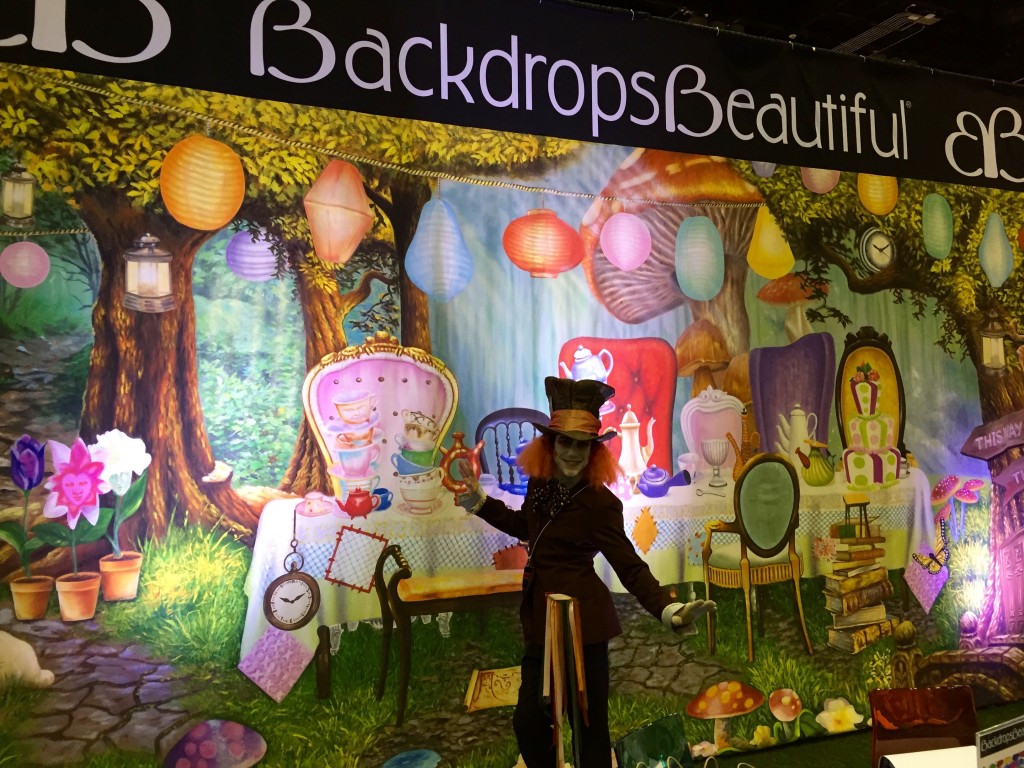 #TSE2016 was one for the books! The Special Event Show is ALWAYS one of our favorites & this year was no different! The Exhibit Hall was so vibrant, the events so exciting, and the people were so passionate about the events industry! We had such an amazing time connecting with other exhibitors, discussing new design trends in the events industry, and meeting fantastic people!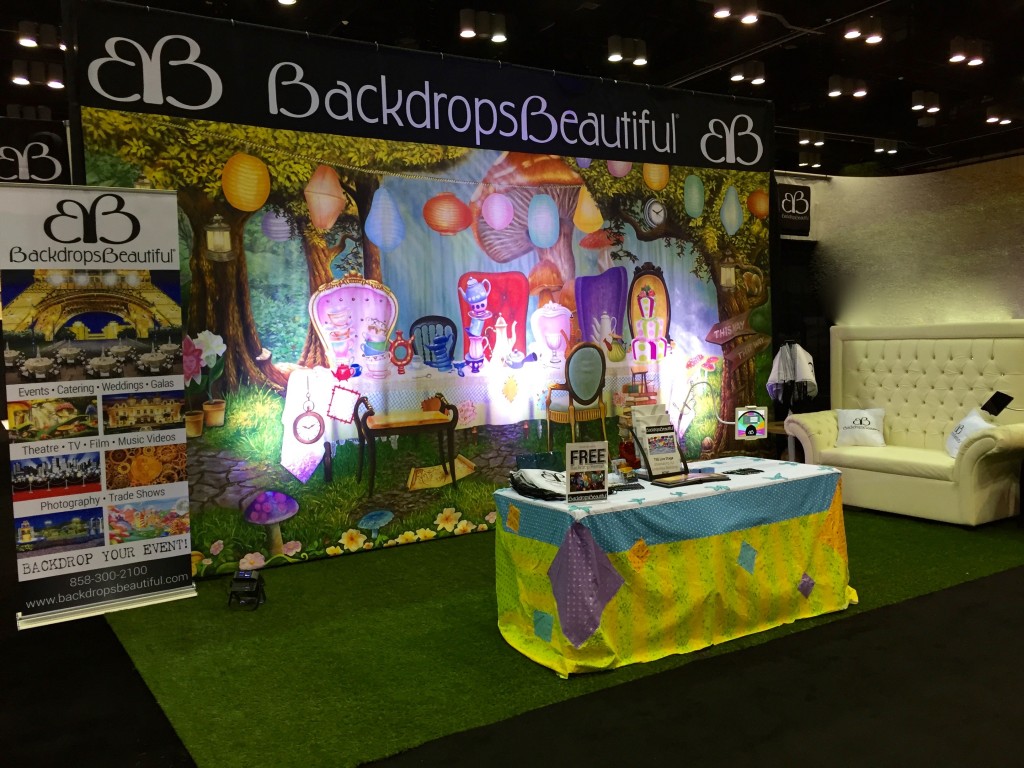 We were so excited to showcase our Garden Party backdrop at our booth! No matter what the event is, Alice in Wonderland is always a good idea. This backdrop makes it effortless to bring the theme to life. It makes us want to throw an Alice-inspired tea party in an enchanted forest. The stacked teapots, decadent desserts, and unique collection of chairs all add to the scenic charm. The vibrant colors of this backdrop are sure to brighten your day and your event.
Our lovely partners helped enhance our booth to the next level! Our pipe & drape was provided by Quest Drape, our furniture (I mean, look at that loveseat!) was provided by AFR, and our realistic turf was provided by American Turf & Carpet. Thank you all for helping to make our booth outstanding! We are so grateful to have such well respected and esteemed partners in this industry.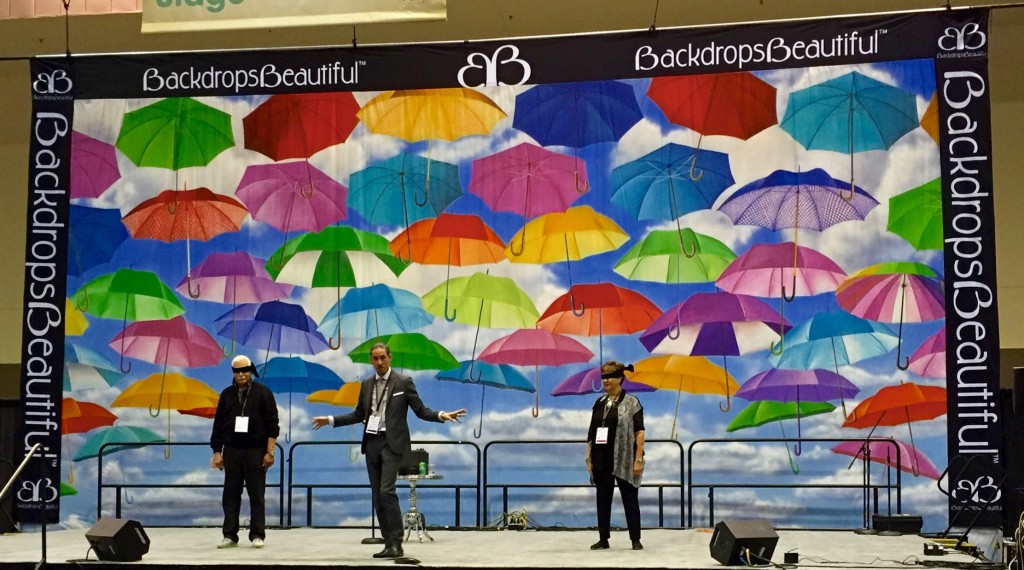 We couldn't just bring one backdrop to #TSE2016! As a premier sponsor, we provided the backdrop for the TSE Live Performance Stage. We featured our newly painted Umbrellas backdrop. It is full of colorful umbrellas in a perfectly cloudy sky. It's such a perfect scene to liven up any venue. The contrast between the different colors of the umbrellas and the beautiful blue sky creates a perfect scenic background.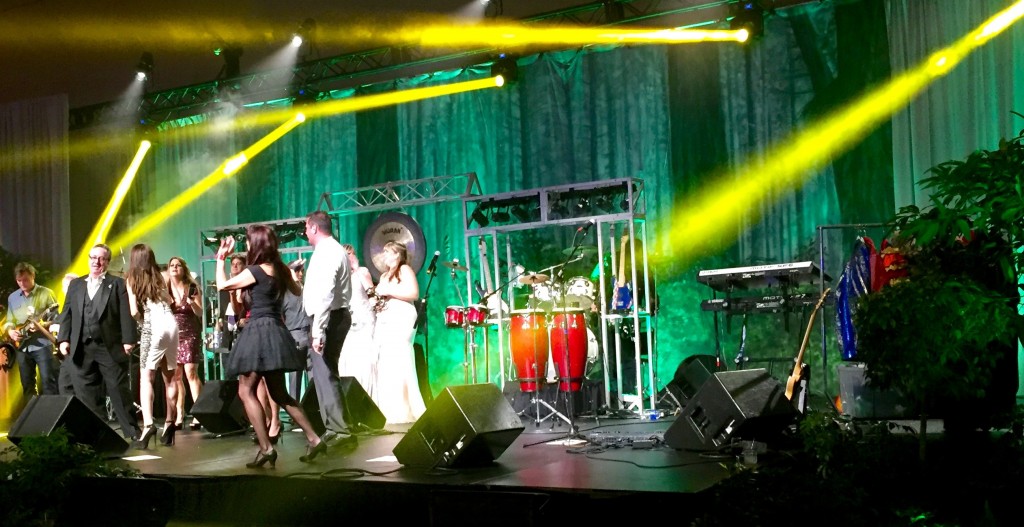 As we all know, the parties are one of the highlights of the Special Events Show! We were honored to feature our Twilight forest backdrop behind the amazing entertainment at the Closing Night Party! It is truly remarkable how the perception of the backdrop can change with adjusting the color and intensity of the front lighting!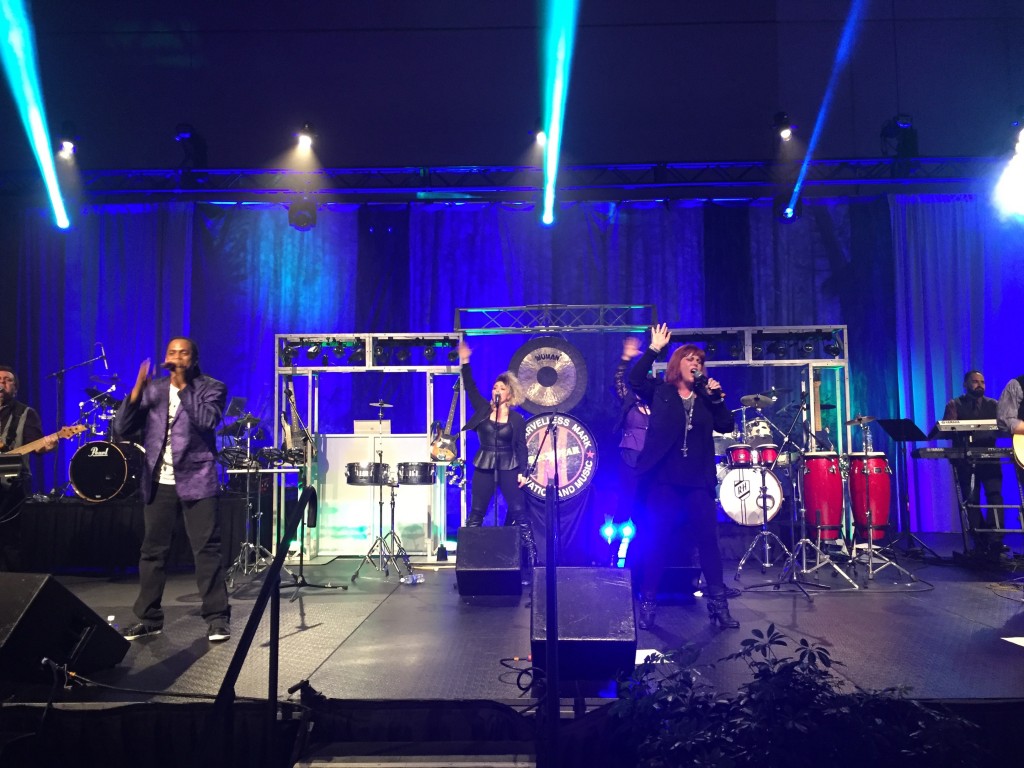 TSE helped us start off this year with a bang! We are so excited for what this year will bring for us. Looking forward to all of our other trade shows, events, and dynamic affairs.
We would like to congratulate Erick Mejia of Your Next DJ and Zane Naylor of NBE Events Group who won our Free Backdrop Rental Raffles! Thank you to everyone who stopped by our booth and registered to win.
See you next year at TSE in Long Beach, CA!