Any GOT fans? With Season 7 in full swing, we know that you'll understand that Winter is coming! In the backdrop world, that means we are preparing, designing, and painting as many new Winter backdrops as possible. We know there are countless events, Holiday parties, theatrical productions, and dance productions that all focus on the lovely season of Winter.
We've added some exciting new designs to our collection that will be perfect for any Winter production! Of course we have endless Winter Wonderland scenes, however, we're featuring some of our favorite winter scenes with buildings below. Check them out below & let us know how you can use it for your event!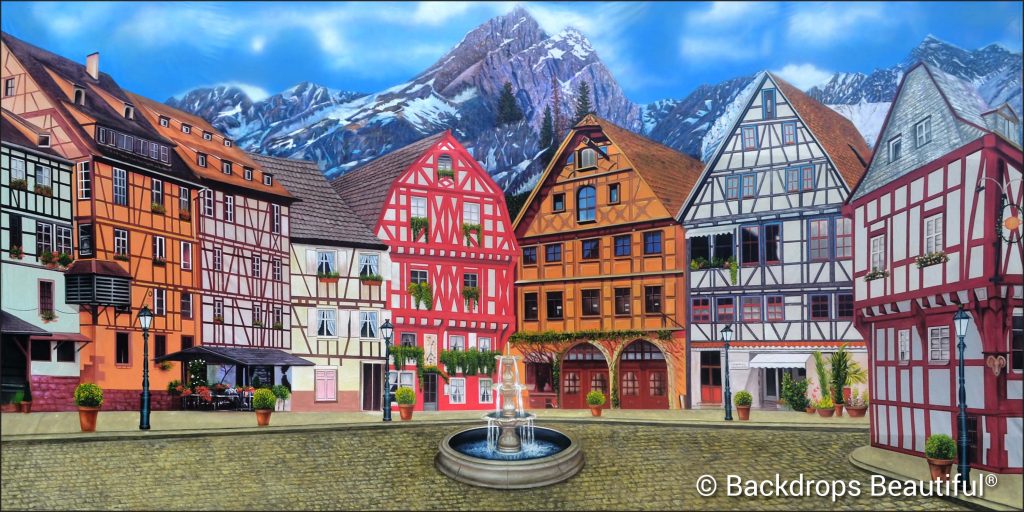 Our European Courtyard backdrop will transport you to a traditional European town. Complete with the Swiss Alps in the background. Join us around the fountain for fun to be had! The cobblestone streets fill the bottom of the backdrop. The colored houses are tightly placed next to each other.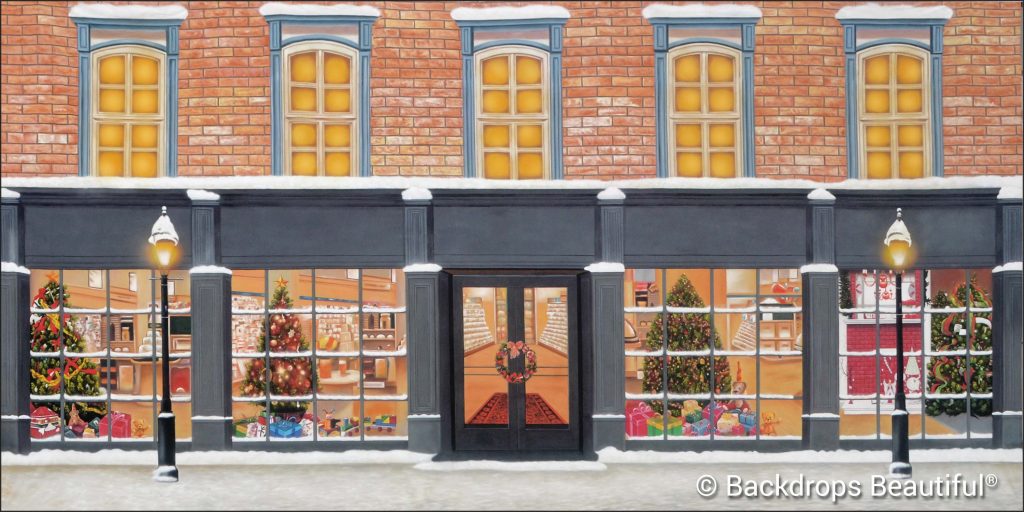 Our European Street Scene backdrop paints the picture of Holiday spirit. A row of Christmas trees line the inside of the windows and gifts are all around. Christmas cheer is near! A wreath around the door and the red rug lining the entry way invites any and all to come join in the Holiday spirit.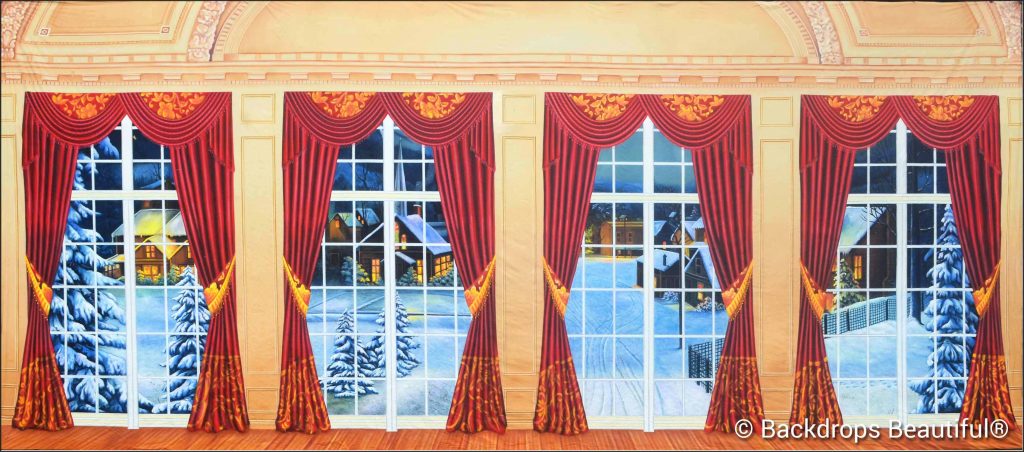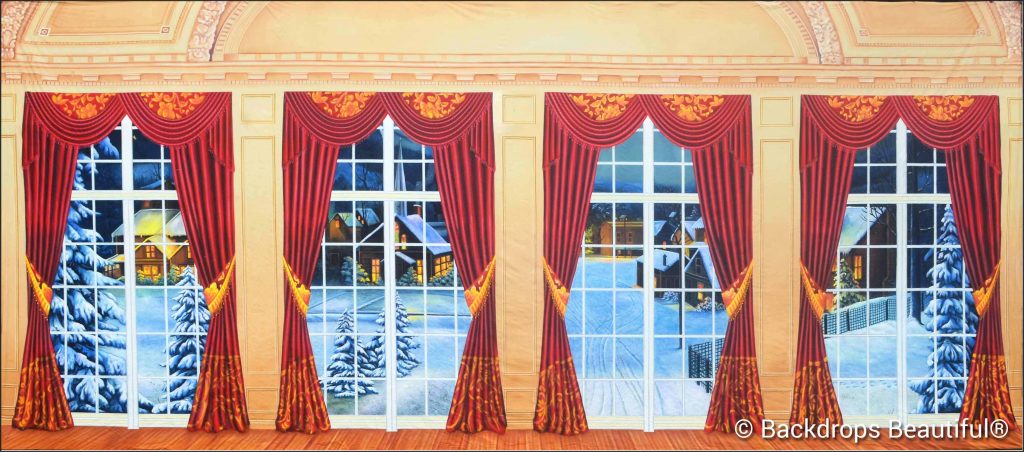 Picture life in this opulent mansion looking out on the stunning snow covered trees and brightly lit up village. Our Mansion View backdrop can provide the ideal background for any Holiday event. The deep red curtains with gold trim create an elegant atmosphere.
There's something we love so much about Winter – the majestic snow, the colder weather, the abundance of Holiday parties. Time with family and friends and everyone in the Holiday spirit. If we could only be present for all of the lavish parties, extravagant productions, and spectacular affairs that our backdrops have been at!