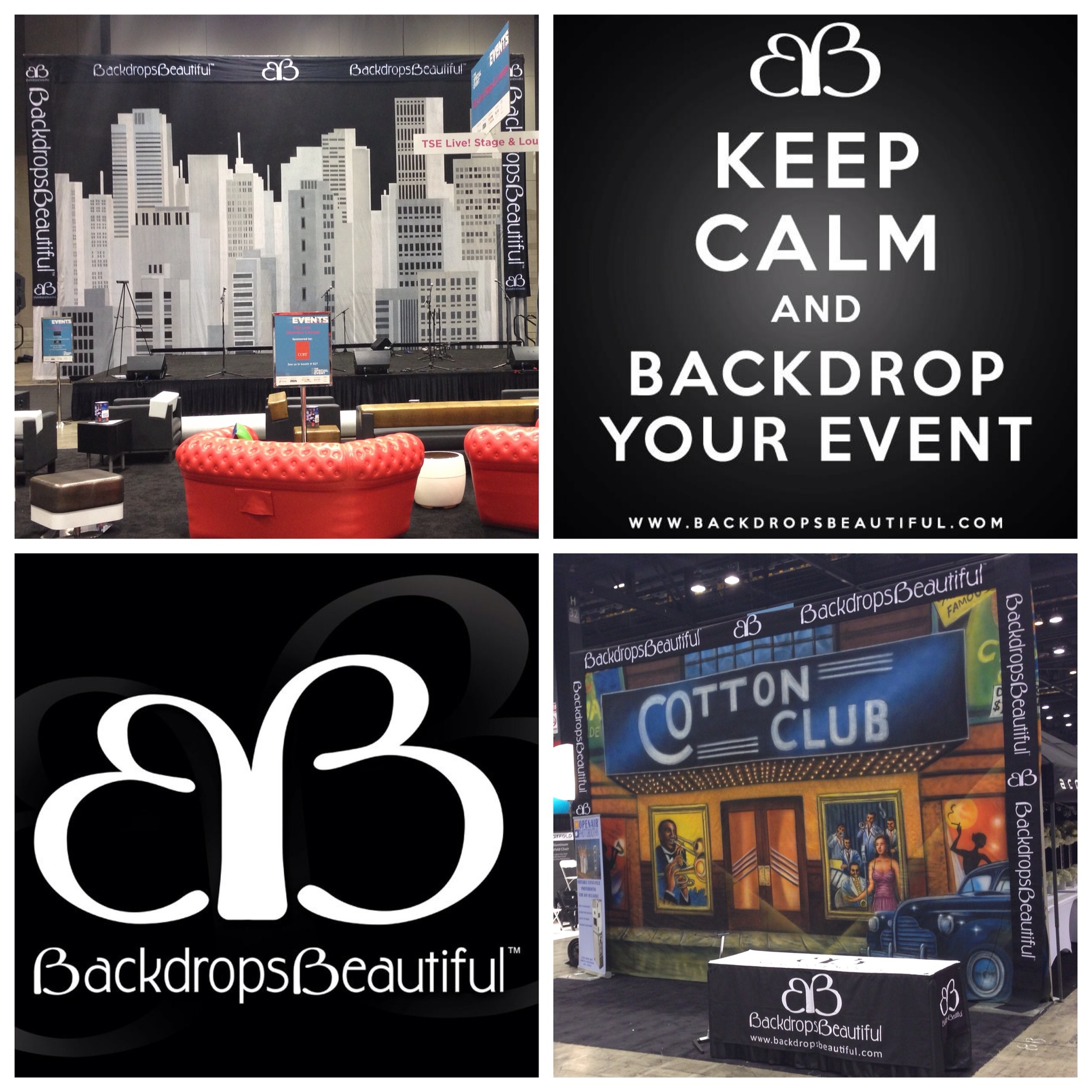 We would like to thank everyone who visited our booth!  It was fantastic seeing old friends and meeting new event industry professionals. We had so much fun capturing pictures of everyone in front of our backdrop via our partner Open Air Photobooth.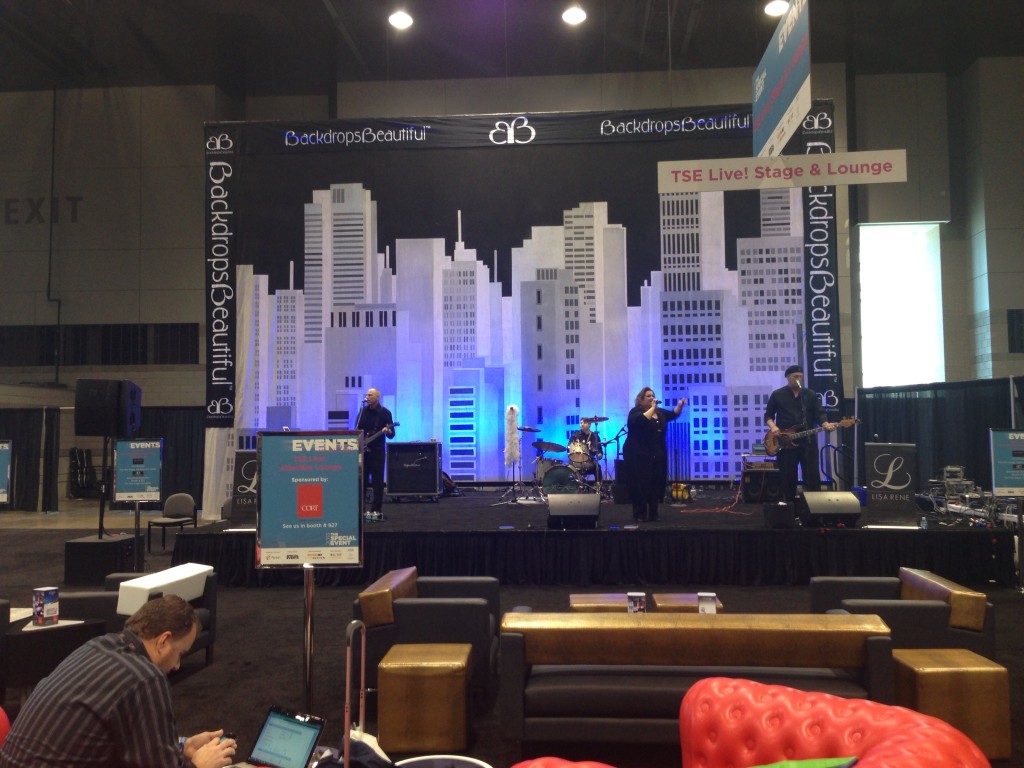 We received a tremendous amount of positive feedback for both our City Skyline White Backdrop on stage and for our Cotton Club Backdrop in our booth.  Our backdrops are crafted with the notion of different venue heights and are adaptable by simply folding away the excess.  We continue to offer our one of a kind service, custom backdrop rentals.  Our design possibilities are endless! We either carry your backdrop design to meet your conference/event objectives or you can be unique and creative with a backdrop design of your own. Our backdrops will help you keep your event simple, but stunning or take it a higher a level by adding another layer of creativity. Please remember to stay calm and backdrop your event!
Below are some of our favorite booths at #TSE2013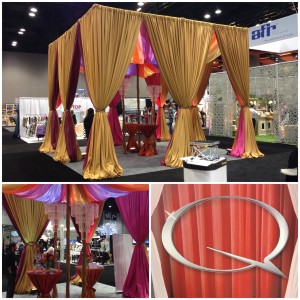 A big shout out to Jackie Becker of Quest Drape for all your support!