Want to learn more about how to use backdrops to work seamlessly with your catering menu? Our variety of catering backdrops can be used to enhance your themed menu and bring the flavor to life! As more caterers are taking on full event production. You can effortlessly enhance the theme of your event by using one of the thousands of backdrops in our inventory. We showcased a few of our backdrops at Catersource among so many innovative, exciting ideas and food trends!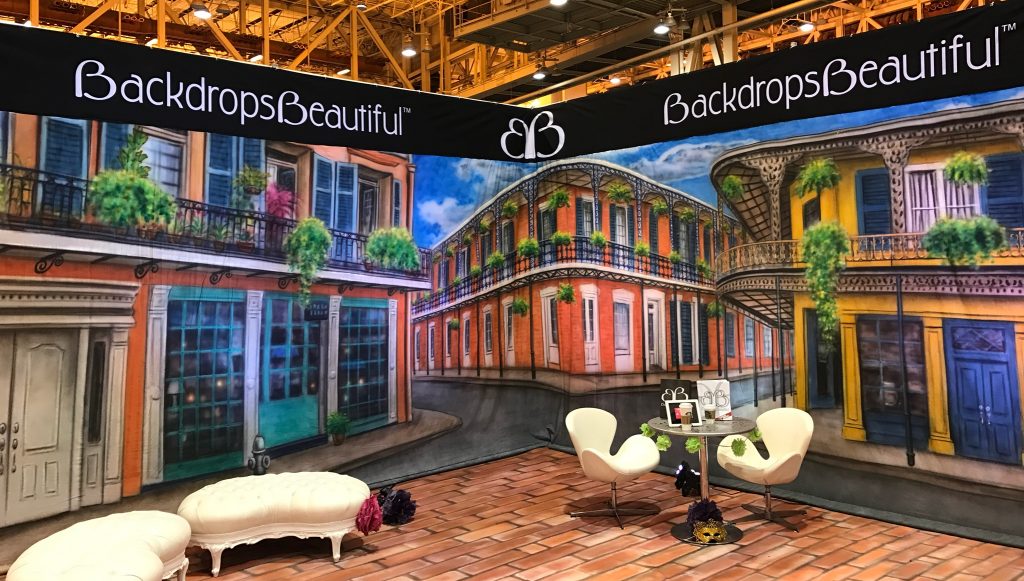 Our New Orleans French Quarter Backdrop made the attendees feel like they took a trip to the French Quarter. Perfect for photo opportunities and to effortlessly transform any space. This backdrop is part of an incredible series of backdrops that will enhance your Cajun inspired menu. Beignets, crawfish, and backdrops anyone?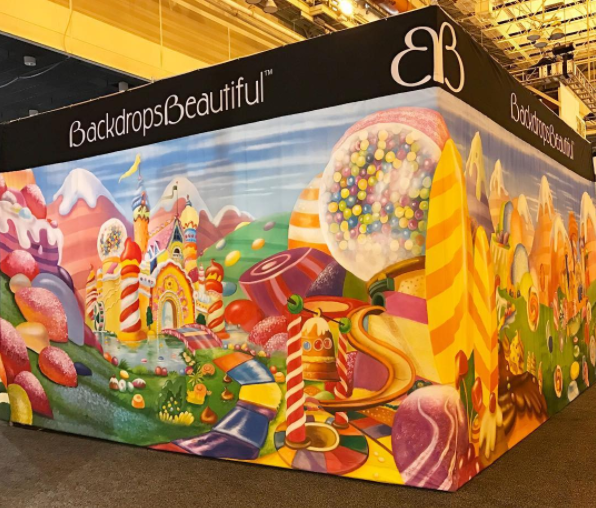 Our Candyland series is such a fun and vibrant collection of backdrops. These catering backdrops will make your guests hungry for dessert! Offer an array of sweets, ice cream, and desserts in front of this colorful scene. Brighten up your next occasion and take your guest to the land of sweets.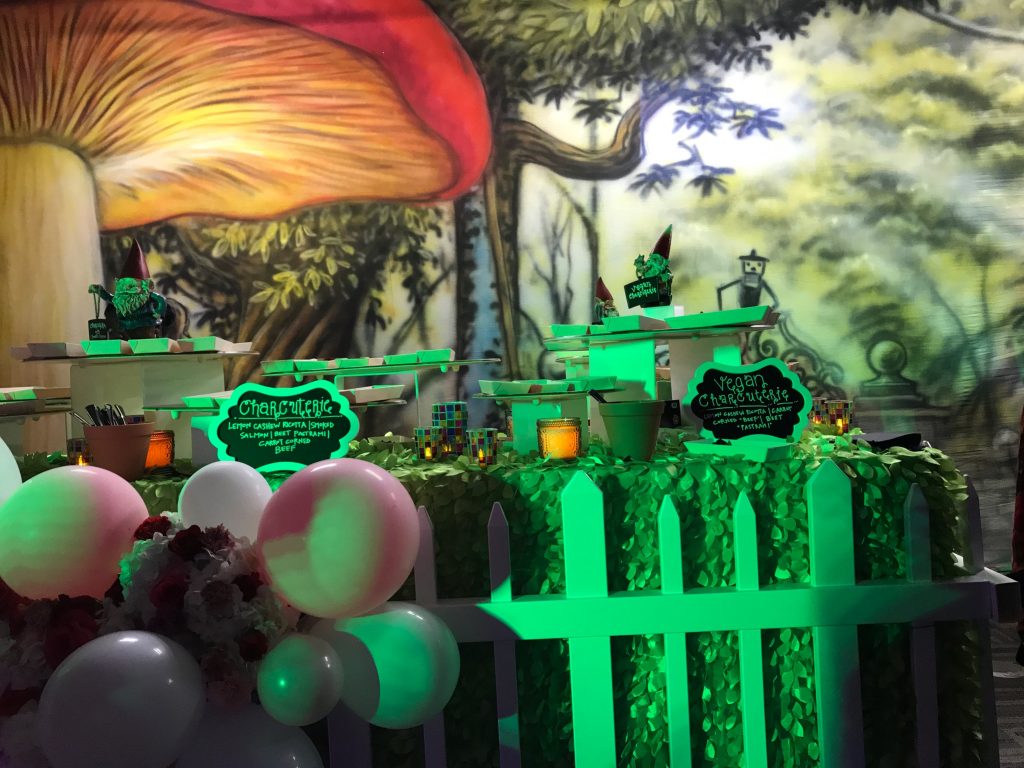 Catering Creations designed such gorgeous and fun party during the show. We absolutely loved this Garden Party area, featuring our Alice in Wonderland series. This event design took all of the guests directly down the rabbit hole and into a fantasy land of all things Alice! What a playful way to engage the attendees.
Fire and Ice, Hot and Cold. Truly proving that opposites attract. What a unique way to present an array of different types of spicy food and cool, refreshing drinks. Our Fire and Ice backdrop enhanced this area and truly brought their theme to life.
Our team loves being involved in the event design process and suggesting catering backdrops for all events! Browse our backdrops here and call our team at 1-858-300-2100 to discuss your next event!