Fall is right around the corner! The end of summer is near. Cooler weather, autumnal tones, and pumpkin everything is ahead of us. Incorporate the Autumn feeling into your next event. Our fall designs are an amazing way to bring fall to your production. Follow this red, yellow, green and brown path below into an Autumn wonderland.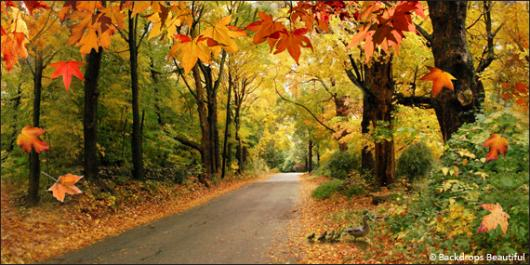 Wrap the interior of your venue with our Autumn designs to enhance your event. With a room wrap, you can create an immersive experience that will transport your guests into an Autumn wonderland. Complement your fall décor with festive centerpieces, seasonal catering, and matching event rentals.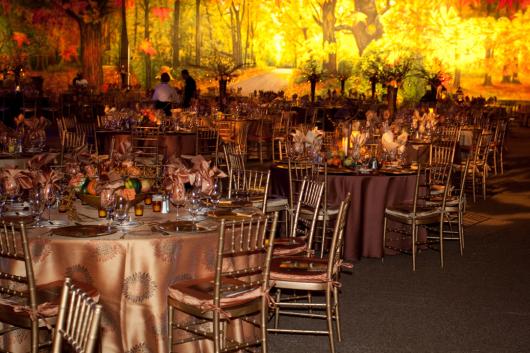 Create your own elegant affair as shown above or your own version of camp as seen below. This space below was created as a kid's camping paradise. Our Woodlands design set the backdrop for campsite. Complete with a log cabin, canoe, bon fire, tree stumps, and dispersed greenery. This campsite transformed this event and created a make believe space for the younger guests. Pairing fun seasonal activities with Autumn décor is a great way to bring the fall feeling to your event.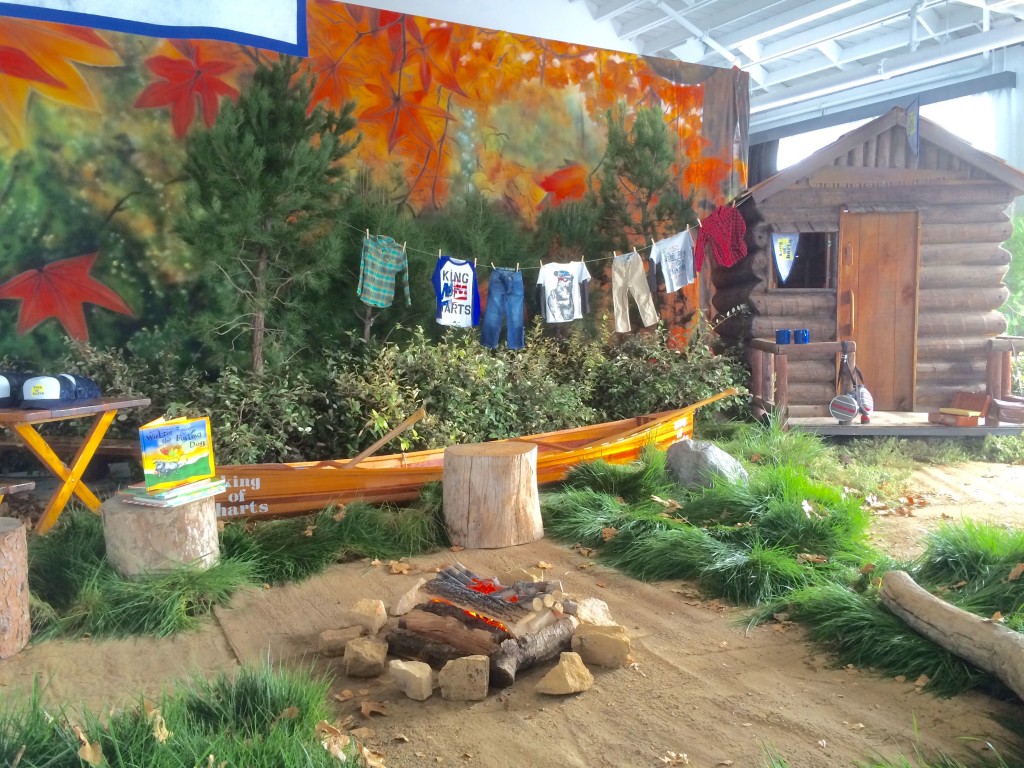 Welcoming fall into your event can make your guests feel enveloped in the season! What's not to love about the beautiful changing colors of fall. Your fall event design can wow your guests.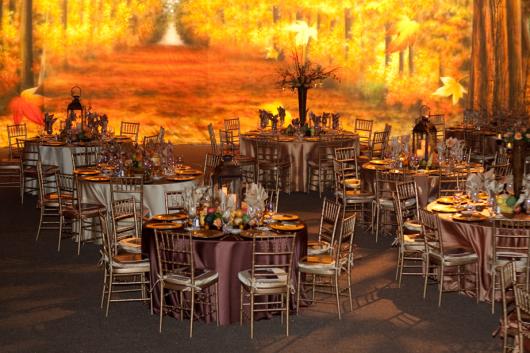 Browse through our Autumn Woodlands designs to become inspired for your next event. If you're looking for another design that you don't see in our inventory, we'd love to create it for you! One of our favorite parts of what we do is creating custom designs for our clients. We offer both custom purchase and custom rentals! Our custom rental service is where you can work directly with our designers to create the backdrop of your dreams. Once it's created, you can rent it from us for an affordable rate. You can read more about it here.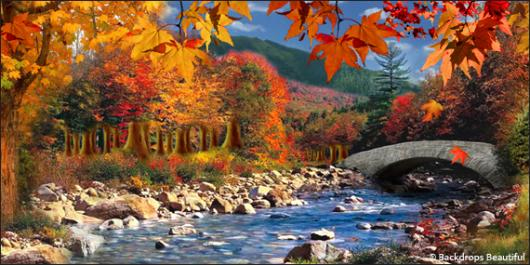 Happy planning for your fall events! We hope this season brings all you're looking for and more.