Spring is here & we're ready for warmer weather & all of the florals. One of our favorite reasons for spring is the vibrant, lush signs of life. Planning an event during spring can be a fun way to embrace all the elements of spring in your décor and design choices. We're featuring 3 ways to embrace your spring décor below.
1. Cherry Blossom Pink is the New Black.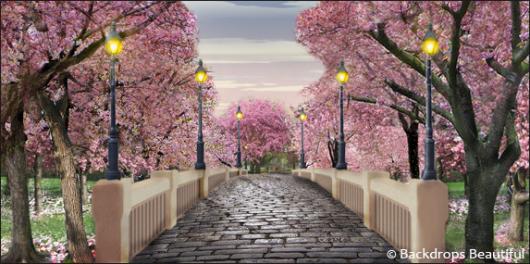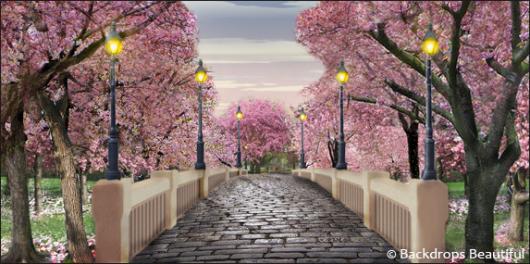 Cherry Blossoms are no doubt a sign of spring. This beautiful pastel pink is a fresh and fun color to include in your spring décor.  Our Walk in the Park Spring backdrop is a bright reminder that spring is here. Move over Millennial pink. We think Cherry Blossom Pink is the new black. Thoughts?
2. April Showers Bring May Flowers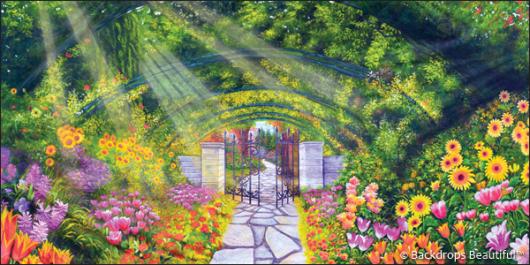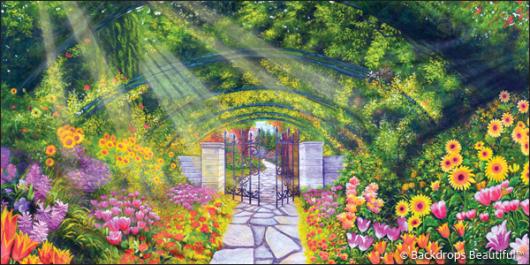 Does this mean we'll have to wait until May for flowers? We sure hope not. Blooming flowers and sun shining through are signs of life & certainly signs of spring. Our Secret Garden backdrops is a beautiful compilation of a variety of flowers. This enchanting walkway invites you to walk along the vibrant, lush garden.  The beams of light shining through add an invitation of warmth. This gorgeous background is the perfect addition to your spring décor.
3. Embrace the Outdoors with your Spring Décor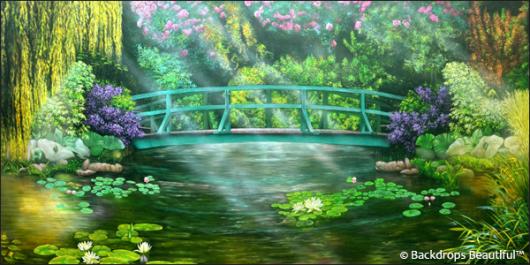 Spring is the returning of enjoying the outdoors. Of course, winter is enjoyable in other (much colder) ways. There's a breath of fresh air that comes with the return of spring. Even if your event is indoors, we think your spring décor should embrace the outdoors. Include lush green elements and hints of florals to welcome spring. We're dreaming of the picturesque greenery that comes with the warmer weather. Our Pond Bridge backdrop highlights a bridge over a pond in lush garden with the sun shining through, flowers blooming, and water lilies floating on the surface.