We're so excited to relive this booth transformation that happened at BizBashLA last month. So many people ask us how our backdrops can transform a space. We think pictures do us the best justice. While setting up our booth for BizBashLA, we noticed an exhibitor next to us renting casino tables and all the gambling fixings. What a fun concept! We loved seeing their Casino rentals. However, we knew something was missing from their booth. Check out the before picture of ACE High Casino Rentals booth below: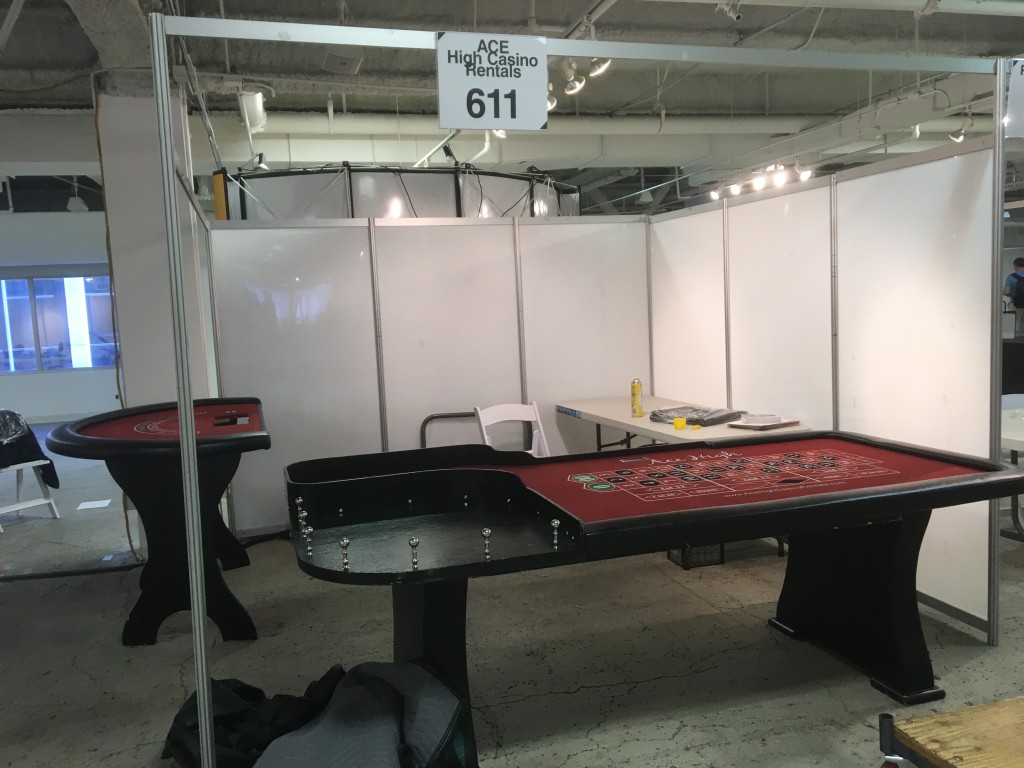 The tables looks great, right? However, the white background completely takes away from their product when it should be enhancing it. With our extensive inventory, we knew we had the perfect Casino backdrop that would transform their booth. We offered to ship our backdrop overnight to be at the show the very next day. ACE High Casino Rentals was more than welcoming to our suggestion. They were eager to see how our backdrop could enhance their booth. Our backdrop arrived in the morning before the Expo. We quickly hung our Casino backdrop at their booth and it was effortlessly transformed. See the after picture below: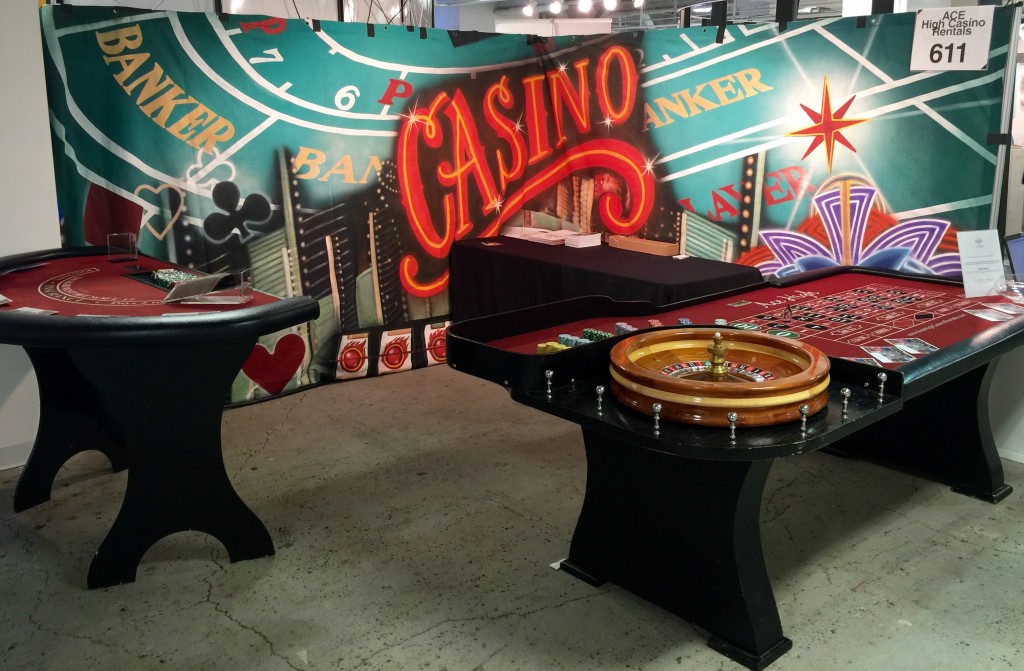 It was so fun to see this booth come to life. The vibrant backdrop complemented the Casino tables perfectly. It enhanced their product and easily conveyed to all of the attendees exactly what they do. For us, we love seeing a transformation like this because we're able to enhance a fellow exhibitors' booth and convey their product in the best way possible.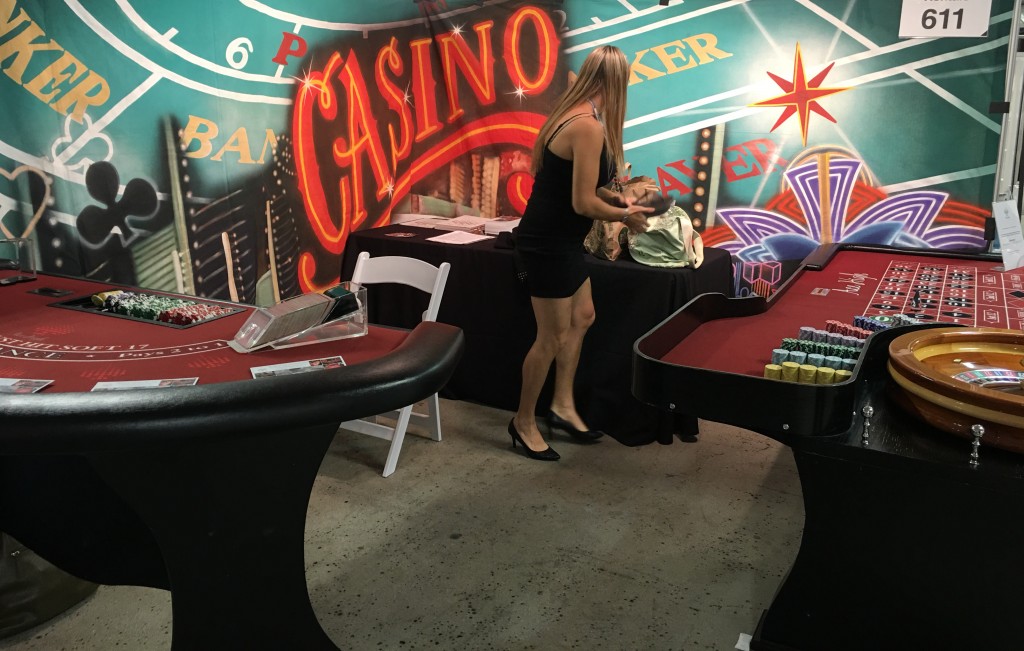 This transformation inspires us to continue to create more backdrops. Ones that will enhance many trade shows, events, recitals, and performances to come! Have you had an incredible transformation because of our backdrops? Share the before and after pictures with us and we'll feature them on a future blog post!