Hello 2018! Already halfway through January & we can't wait to see what 2018 has in store for all of us! Our team has been working on designing and hand-painted new backdrops for the new year. Adding backdrops to our inventory is always fun. We love seeing what our inspirational clients want for their upcoming events. Take a peek below & let us know what you think!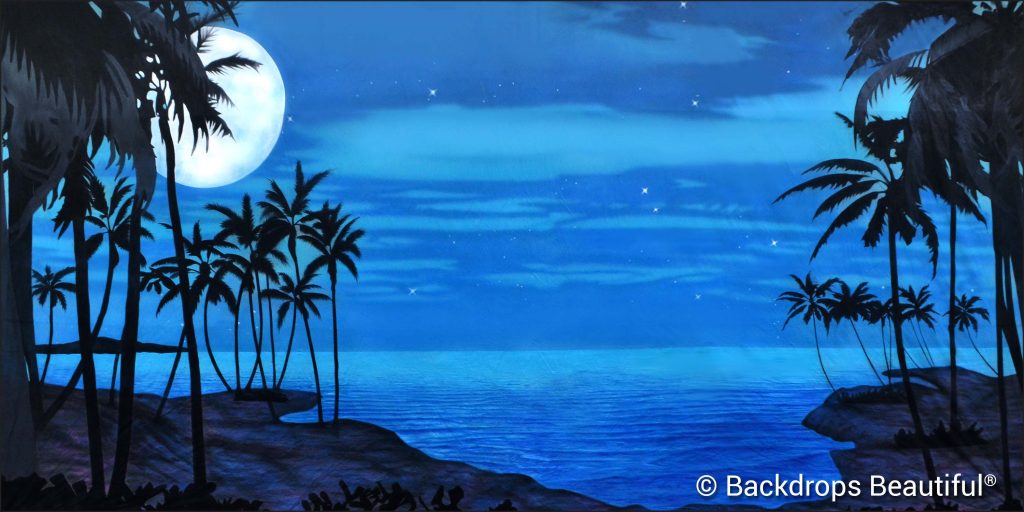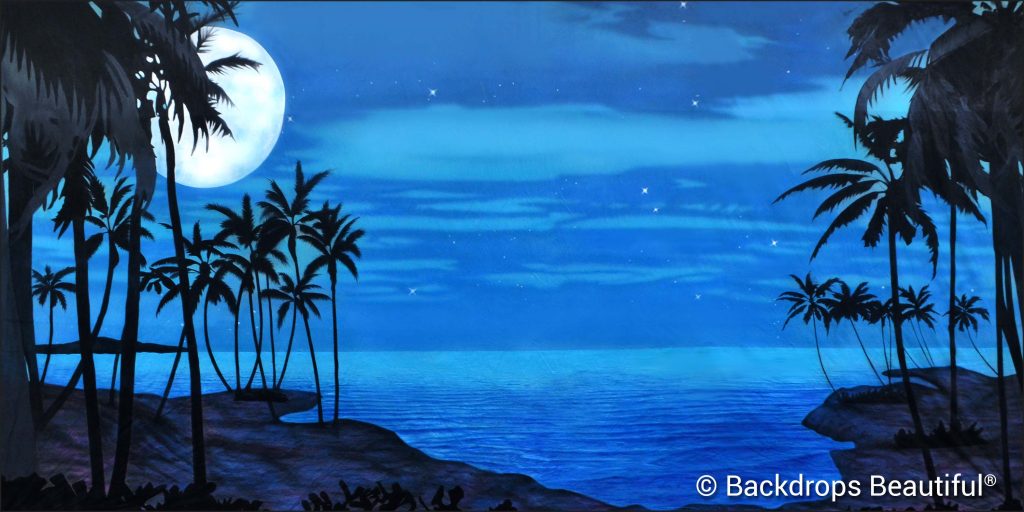 Escape the hectic nature of everyday life and travel to this beautiful island at dusk. Our Tropical Beach Moonlight backdrop will transport you in an instant! There's something about a beautiful beach side scene at dusk that we love. The larger than life moon is shining down on the ocean. Highlighting the aqua blues and reflecting the skies above. How could you feel the blues on this island? Preferably all to ourselves.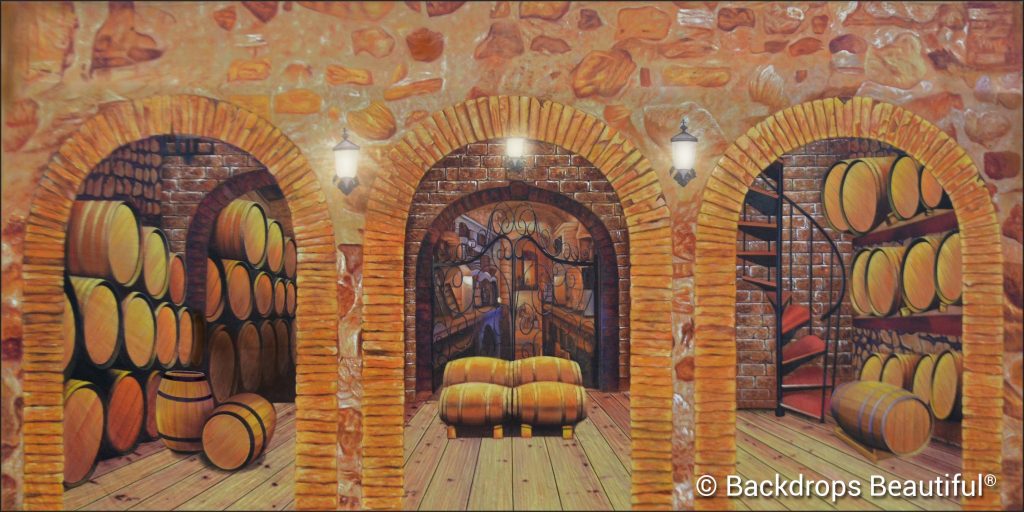 Is your favorite vineyard too far away for the wedding or event you're planning? Do you want something that sets the mood without the hassle of traveling? Our Wine Cellar Backdrop is the perfect Wine inspired background to enhance your wine-centric affair. We'll bring the Wine Cellar to you! Effortlessly add this backdrop to your event design and it will instantly transform any venue. Don't believe us? Check out this event photo here.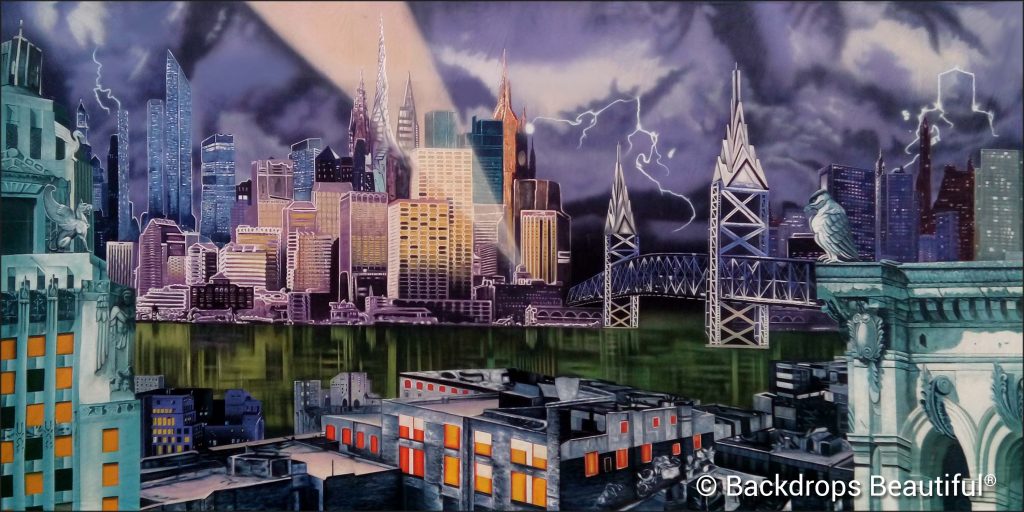 Fantasy isn't only for the movies. Our Dark City Backdrop can bring your dark fantastical dreams to life! This background is highlighted by the variety of colors utilized for the different types of buildings. The color palette of purple, blue, and grey add to the mystique of this scene. The light shining from the city to the sky indicates that someone is coming, but who will it be? The reflection of the buildings into the swampy river complements the lighting and thunder amongst the clouds.
We're always adding new backdrops to our inventory and love to feature them on our blog! Have any suggestions for new backdrops we should design? Let us know in the comments below!