Looking for some inspiration for your Halloween party? Our Halloween backdrops can help bring the spooktacular atmosphere to your event! From Graveyards to Haunted Mansions. From Wicked Moons to Medieval Castles! We have a variety of designs that can enhance your Halloween party! Check out a few our of favorite ideas below.
1. Haunted Halloween Party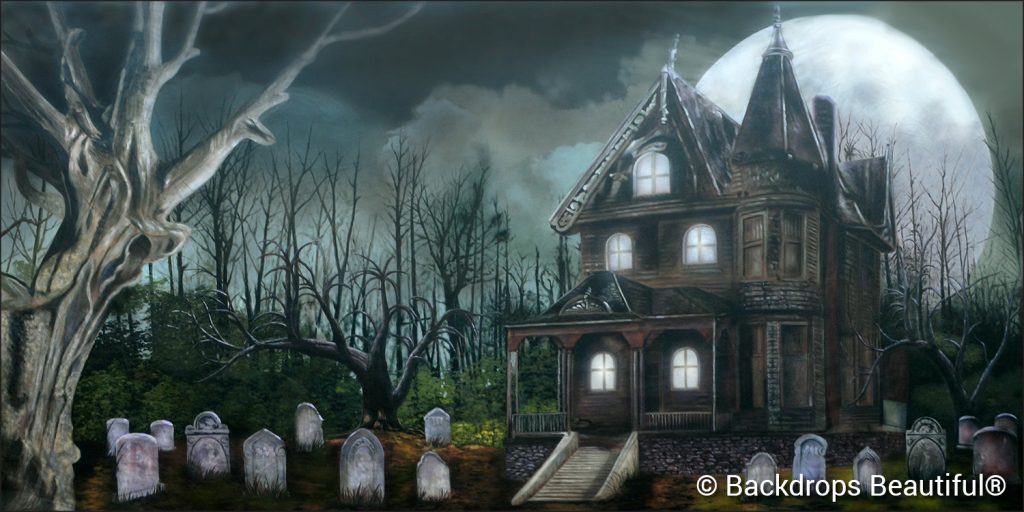 Perfect for a kid-friendly party or a spooky adult bash. Our Haunted House and Mansion collection can set the vibe for your Halloween event. Create your own fright night by showcasing ghastly decorations. Highlight creepy cocktails & scary snacks. Add a fog machine and strobe lights to make it even more frightful. Your guests will have a ghoulishly good time at your haunted house. Our Graveyard and Haunted Courtyard backdrops can set a spooktacular scene.
2. Mad Scientist Take Over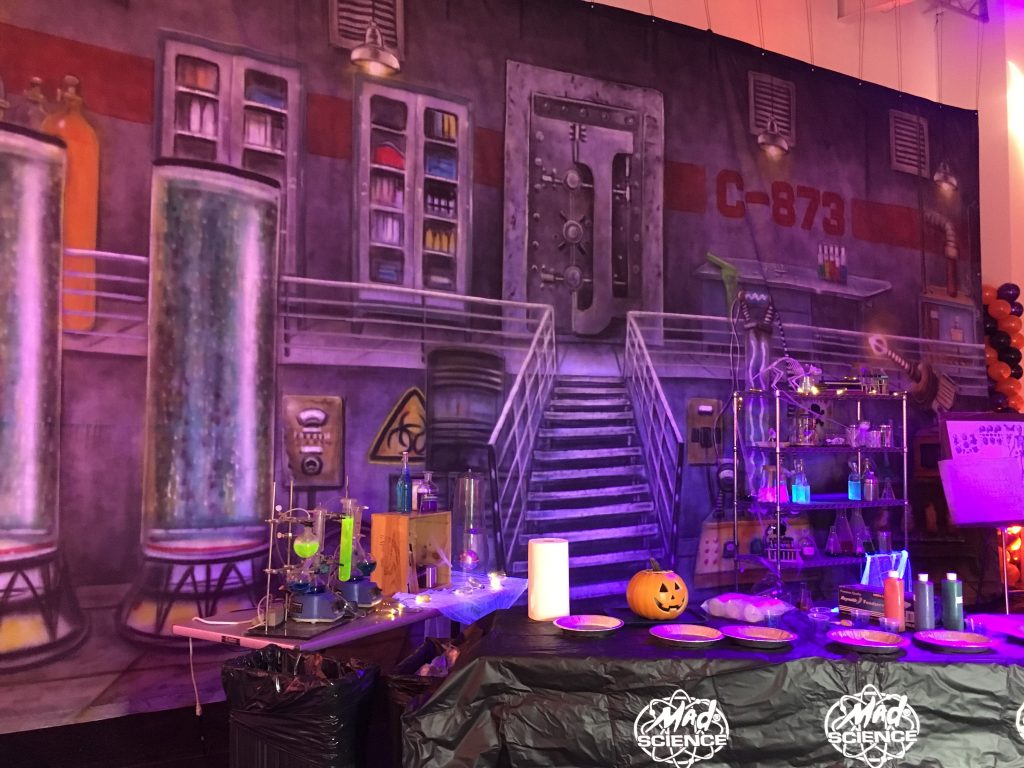 The Mad Scientist theme is a unique Halloween theme that we adore. This can be a scientific delight for an all adult affair or for your little scientists. This lab interior will bring the mad scientist out in your guests! Pair this background with scientific inspired bites. How about DNA pasta, Double helix cheese sticks & fruit molecules? Or jello petri dishes, marshmallow neutrons, and candy atoms! Mad Scientist Punch with dry ice will add an eerie laboratory vibe. Specimen favors in test tubes will cap off the night. There will be no shortage of fun at this scientific party.
3. A Spooky, Medieval Affair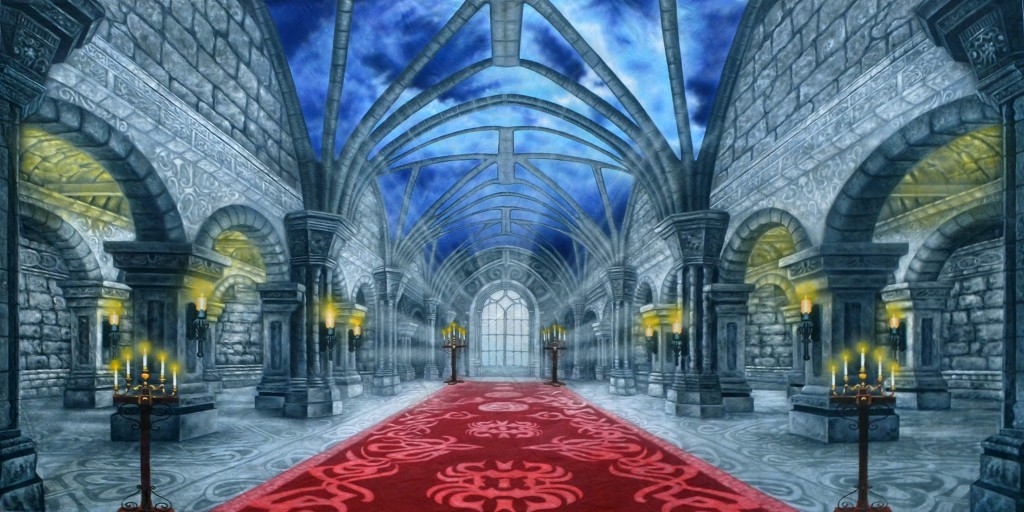 Why not create a spooky medieval era affair? The costumes and décor will bring this creative Halloween party theme to life! Your guests will be transported to the medieval era in no time. Our Medieval Castle collection can be enchanting, spooky, historic, and magical! Transform your Halloween party into a fantastical medieval production. Fit for kings, queens, shopkeepers, and plebeians alike!
Happy Halloween Party Planning!