We can't help but dream of the beach days. Especially when it's colder weather during Fall and Winter. Our beach inspired backdrops are signs of warmer weather, picturesque vacations, and scenic ocean dreams. We've showcased a few of our brand new beachy designs below. These will bring the ocean to your event and enhance your affair in an instant. Okay – we may be a little excited for December around the corner. So we included a Winter inspired one too. Check out our new November backdrops below.
Ocean Beach Sunset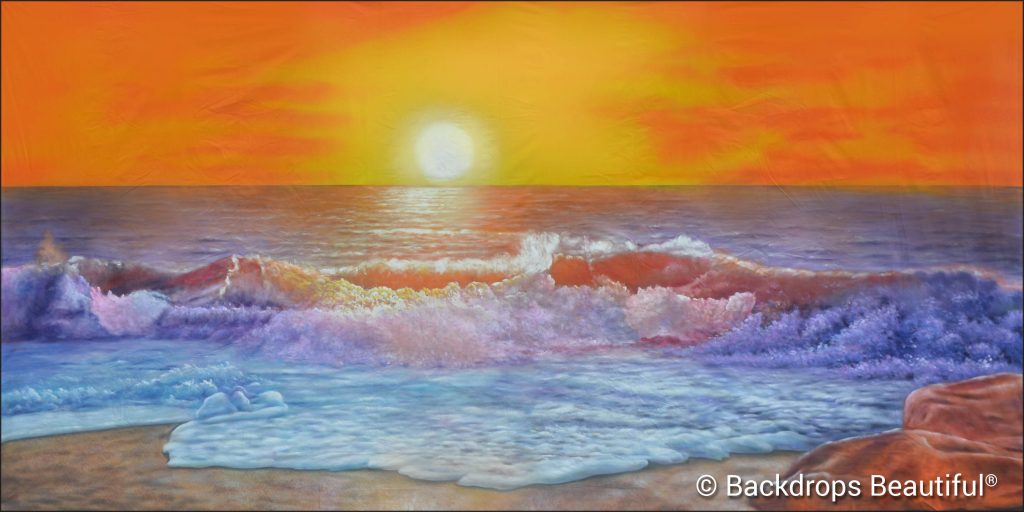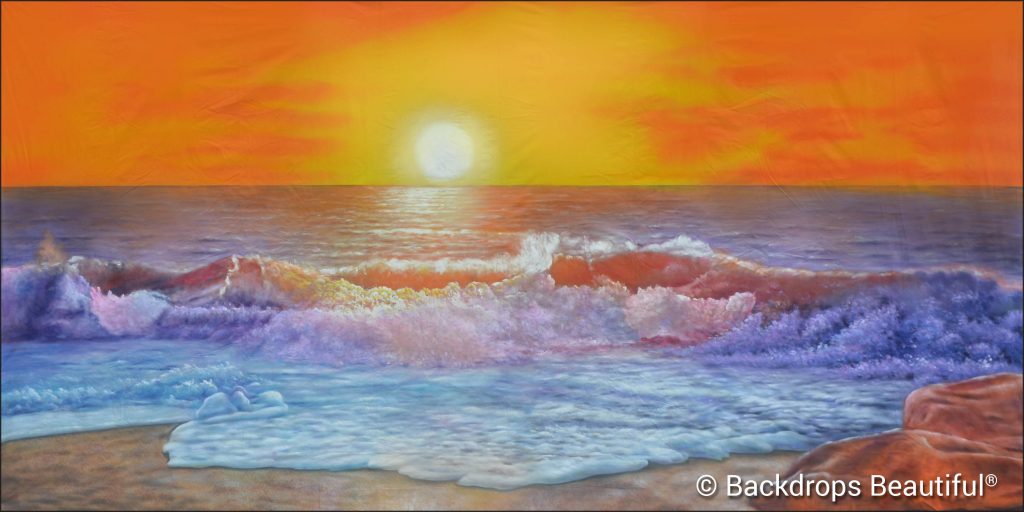 Our Sunset Beach backdrop creates a relaxed atmosphere of enjoying the beach. Full of waves crashing and the sky changing into orange and yellow hues as day becomes night. Looking off into the horizon it's easy to get lost in the beauty of the sunset. We love this new sunset beach design as it is an up close version of our sunset beach series.
Pod of Dolphins in Coral


Join us under the sea with this beautiful Coral Reef with Dolphins backdrop. The sunlight shines through towards the top of the scene as the dolphins swim together. The colorful coral reef lines the bottom of the backdrop full of life, fish, and turtles. This design is a perfect addition to our Coral Reef series. With this collection of scenes, you can easily wrap a room to create an immersive Under the Sea experience.
Candy Lover's Dream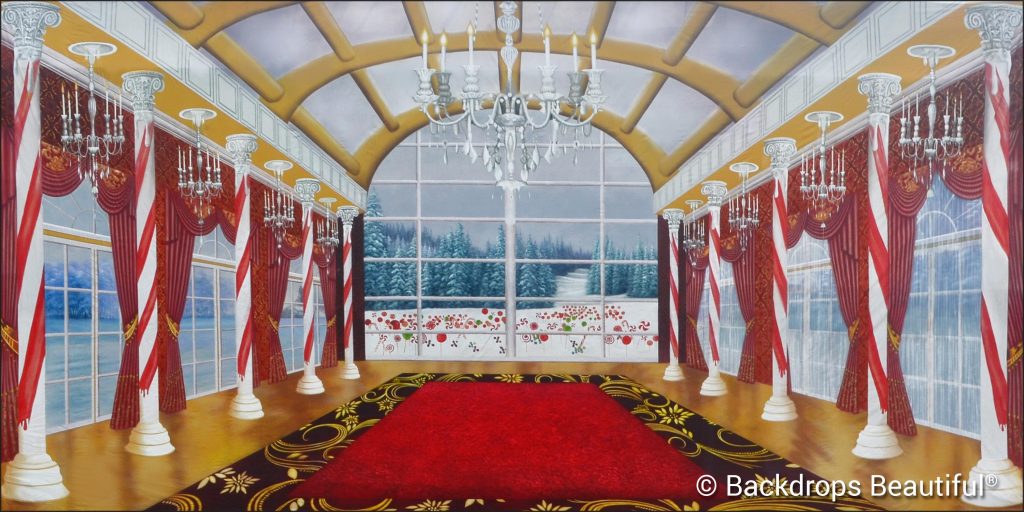 Winter is around the corner & we cannot wait for all of the Holiday parties and recitals! This Candy Castle Interior will make your Winter dreams come true. The Winter trees in the far distance makes one feel as if this mansion is the only home for miles. Right beyond the window, different candy lines the snow and creates a delicious contrast to the white snow. The candy cane pillars line the edges of the mansion. The chandeliers are placed near the windows. The perspective of the backdrop makes anyone in front of it feel like they are invited into the candy castle interior.
These November backdrops will be perfect to enhance your upcoming events. We're always adding new backdrops to our inventory! Subscribe to our blog to get monthly updates.