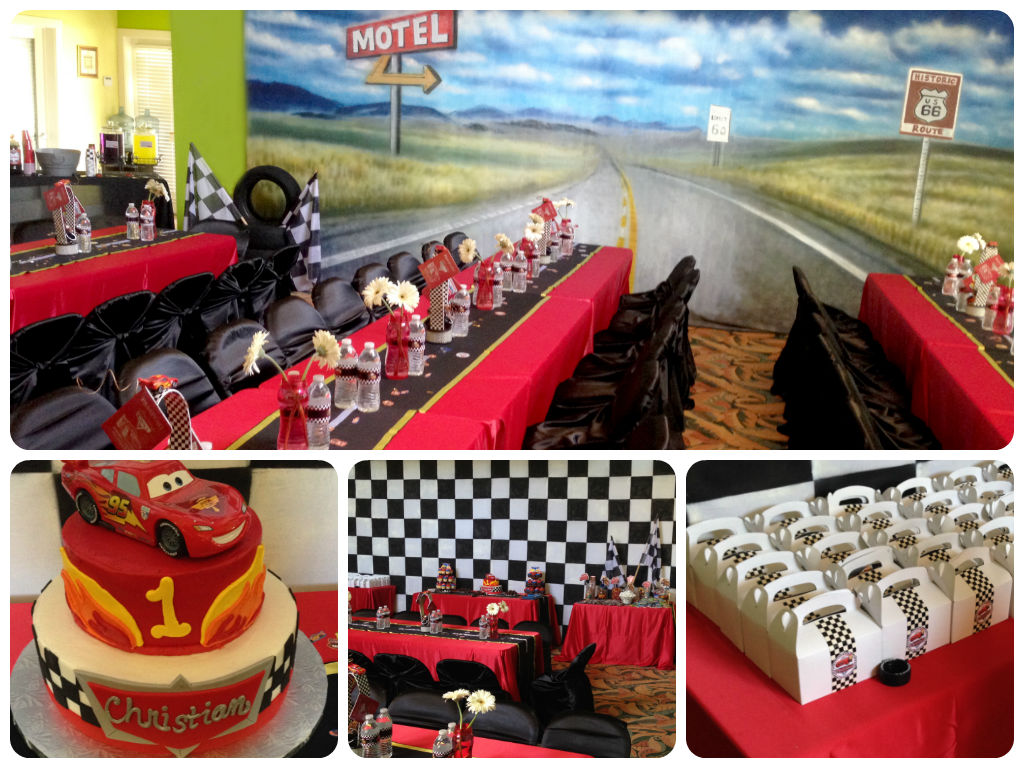 It's true what all my friends that are parents say, kids definitely grow up lightning fast! My son recently turned one and I have no clue how this happened!  My friends and family gathered to celebrate my son Christian's birthday in a small hall in Southern California earlier in the month.  We decided on Disney Cars for his birthday theme because of his liking for Lightning McQueen.  And yes, just like his daddy he's already a Disney fan!
I am a proud new dad and I decided to share my sons event.  I made sure there was no detail left out; from the personalized water bottles, hand made goody bags, custom cake to all the labels for the food and beverages.  Aside from all the little details I also incorporated 2 backdrops to make everything cohesive, but also fun and exciting for all the kids.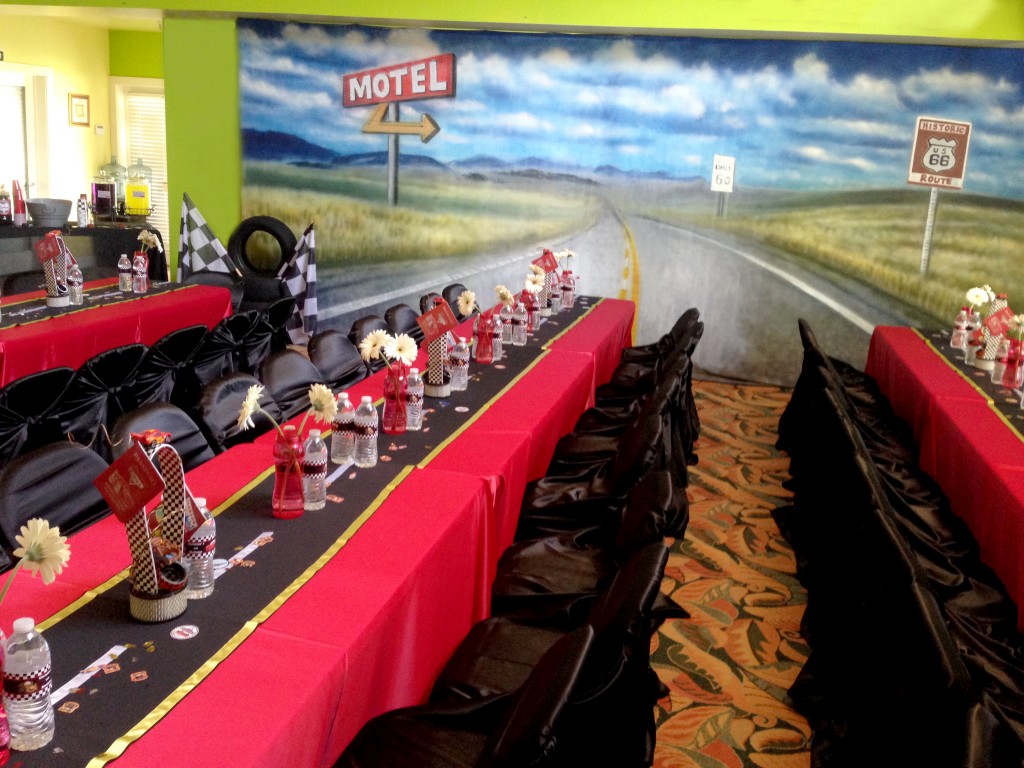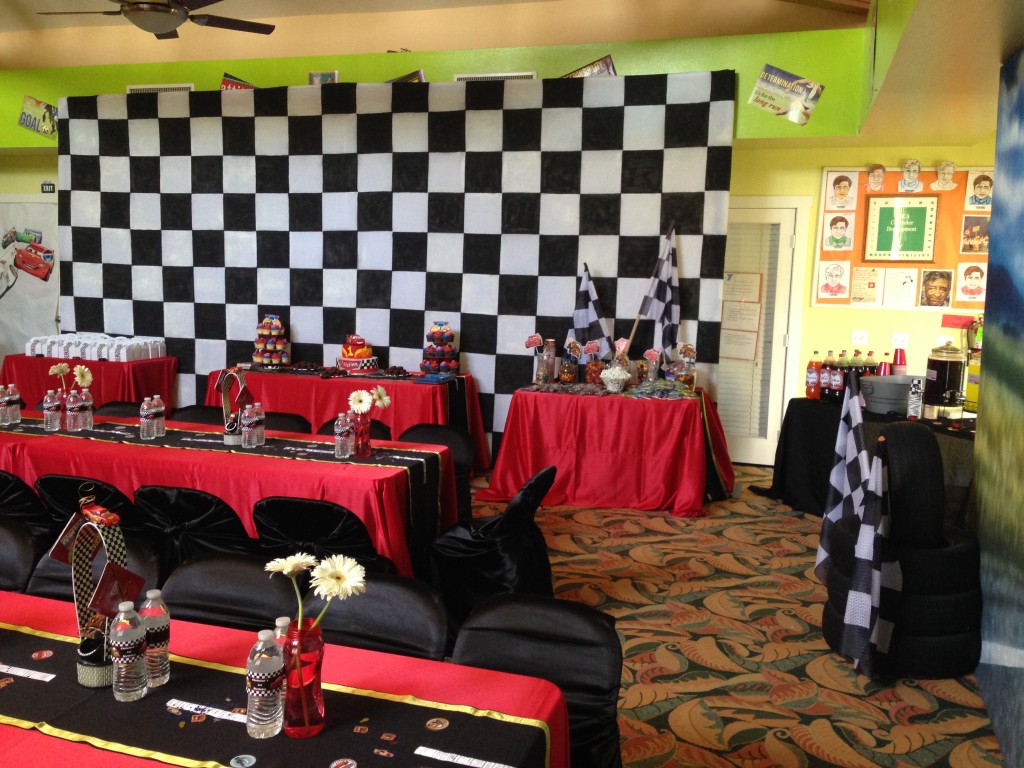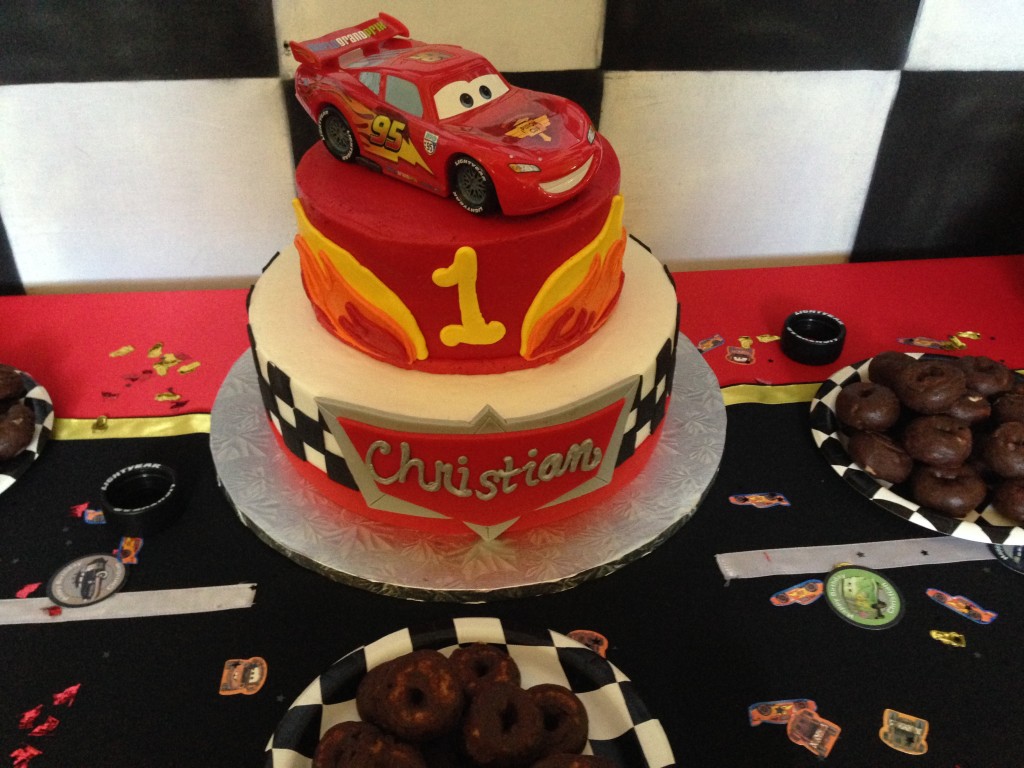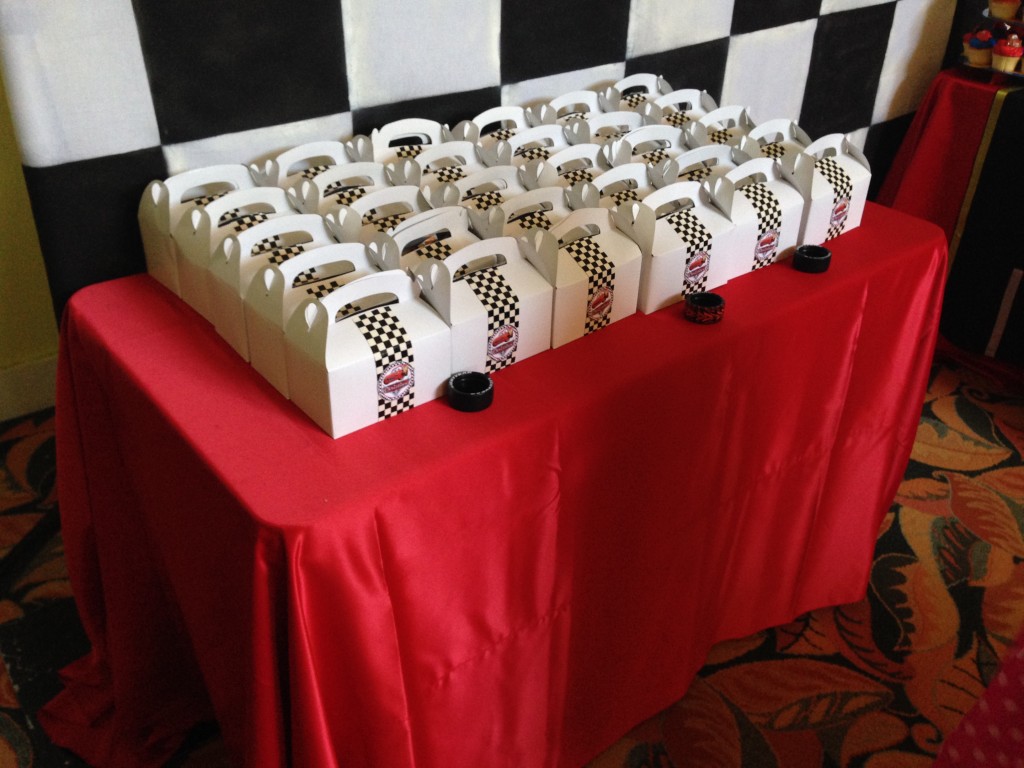 I learned that it's a lot of hard work and time consuming putting a themed party together.  And I now understand why some parents rather take their children on a vacation or have it at Chuck E. Cheese's.  Regardless of all the stress, I personally would do it all over again next year!  My son is worth it!