We've heard a few times before that it's #AllAboutTheNACE & we couldn't agree more. We travelled to the Fairmont Scottsdale Princess, which was such a gorgeous resort we never wanted to leave. While we know summer in Arizona is no cool feat, we were excited to escape the heat and enjoy our NACE Experience – with much needed air conditioning. Exhibiting at a resort with so many luscious and prominent palm trees, it seemed fitting to showcase our Stage Showgirls 4 backdrop.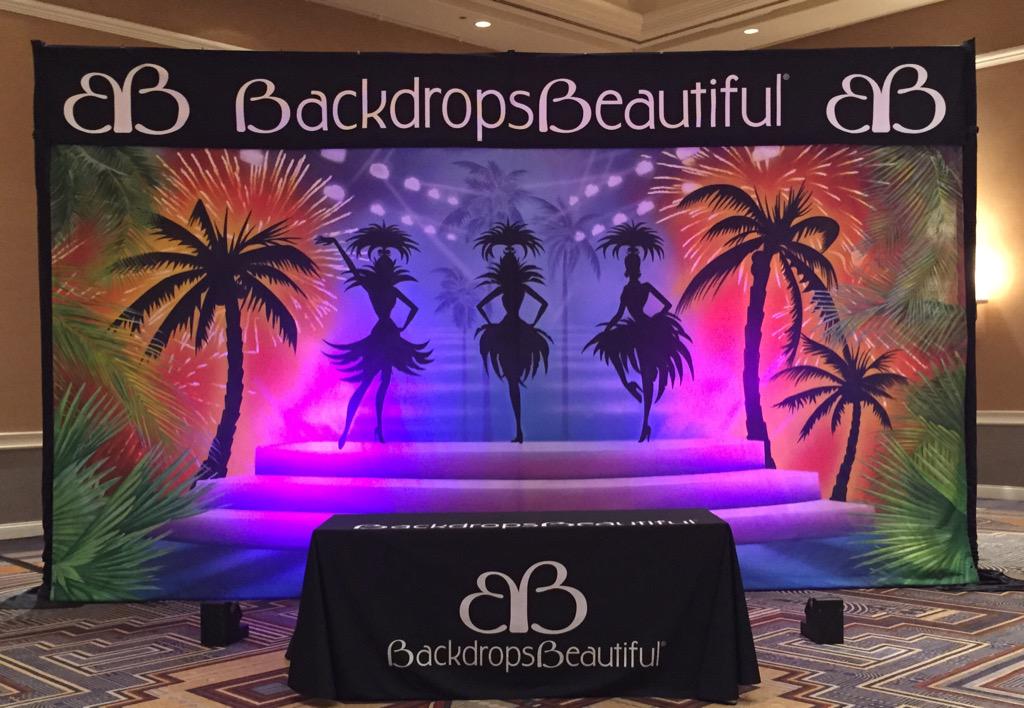 This backdrop showcases the silhouettes of the dancers and palm trees in a vibrant setting full of fireworks, green foliage, market lights, and a serene water element behind the stage. The array of colors in this backdrop is accentuated through the use of LED lighting shining on the front of the backdrop. It was so much fun to see the colors change and compliment our hand painted backdrop by creating dynamic movement throughout. It felt as if the silhouettes were moving to the music, which showcased the fluidity of our backdrops in motion. This backdrop transformed the room into a slice of tropical paradise.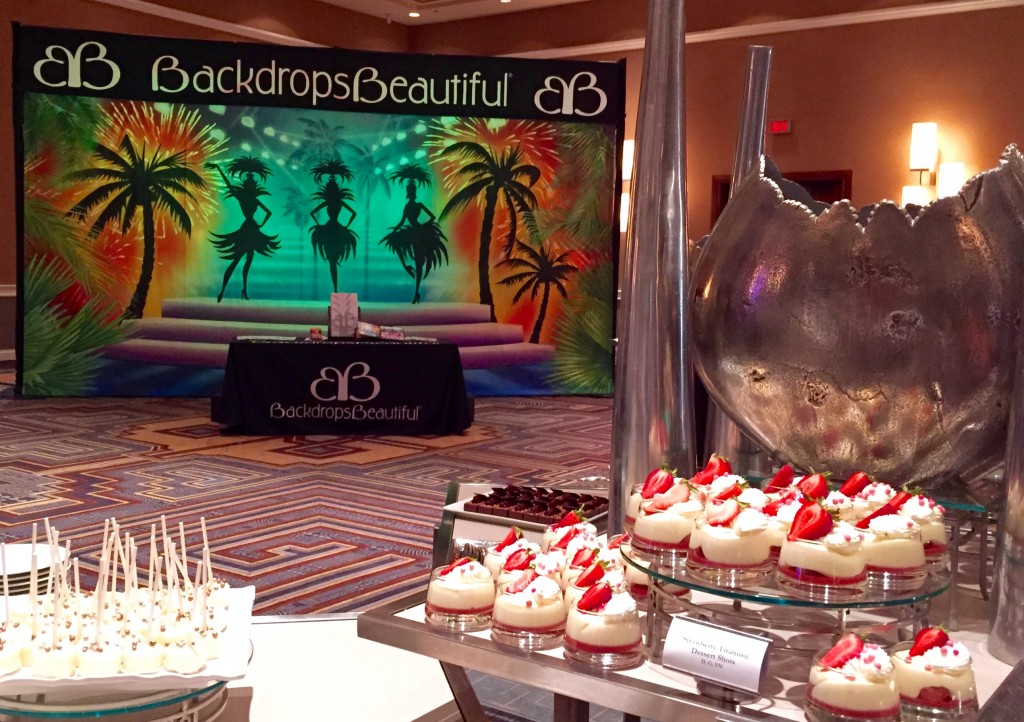 We had such a great time getting to know the attendees, creating relationships with other vendors and NACE partners, and tasting all of the delicious creations from the catering team! We were lucky enough to be right next to all of the delectable cuisine! Tell me how great those desserts look? We think they're a perfect pair to our summer inspired backdrop. We love the idea of utilizing a backdrop behind a catering station or dessert table that enhances the theme of the event or type of cuisine that's being served. The pairing of the catering station and themed backdrop will cohesively amplify the atmosphere of your event. After all, you do eat with your eyes first.