What's not to love about summer around the corner? We're looking forward to the beautiful weather, pool parties, beach days, barbecues, summer soirees and so much more! Spice up your summer events by bringing the beach with you. Incorporating beachy elements into your events will enhance the summer atmosphere!

It's easy to showcase beach themed décor to bring your summer event to life. No matter where you live, a beach inspired event can start summer off on the right foot! Feature our scenic beach designs with palm fronds and sand as centerpieces, surfboards & beach balls, pineapples, umbrellas, and beach chairs. Pair these elements with tropical drinks and appetizers. Get inspired for your next beach event here.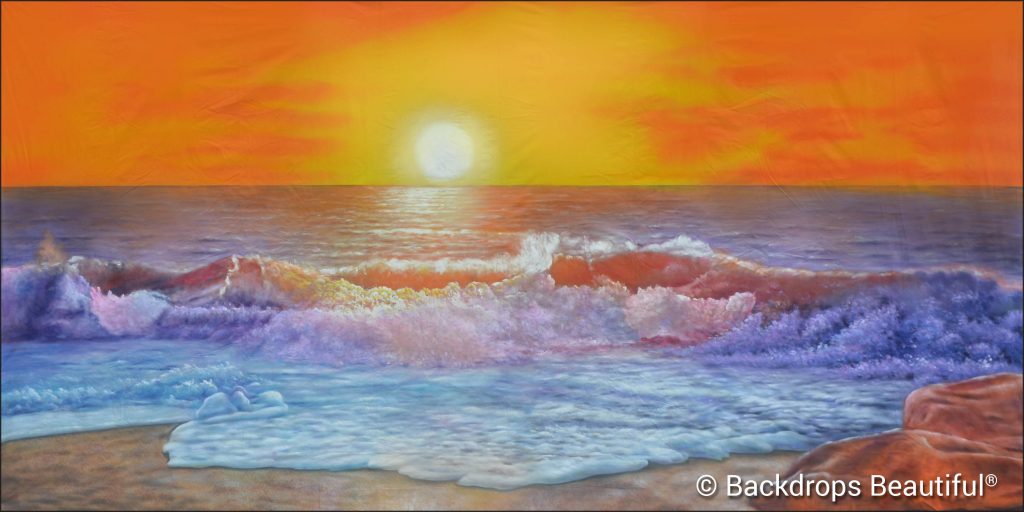 This Beach Sunset scene sets a serene picture of an ideal tropical vacation. The ocean crashing onto the sand can transport you to a remote island. Showcasing this at your event will remove your attendees from their hustle & bustle into complete relaxation! Couple this scene with reggae music to enhance the island vibes. Browse our other sunset beach designs here.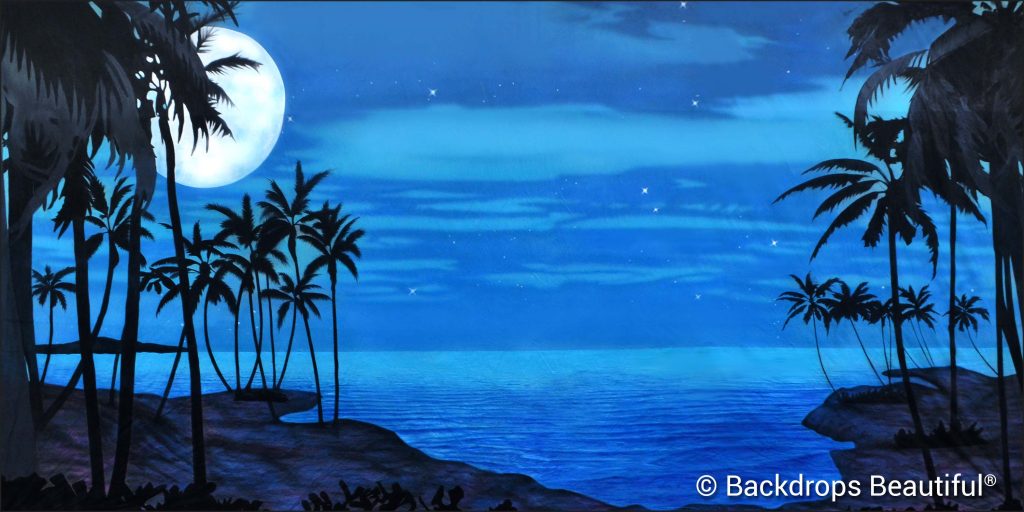 Summer Events, Day to Night!
Transition your event from day to night! Through the bright sun, beautiful sunset, and moonlit coastline. This moon illuminates this tropical beach scene at dusk. Take your attendees through the fun and the sun of a day at the beach to the romantic and serene night on the coast.
Our beach collection includes beach hammocks, palm tree lined coastlines, ocean waves, tropical islands, and sunset scenes. If you have another idea for a beach inspired backdrop, we'd be happy to create a custom design for you. These custom designs can be either rented or purchased. Read more about our Custom Process here. We can create any backdrop that you have in mind! The sky is the limit & our team is ready to make your design dreams come true!