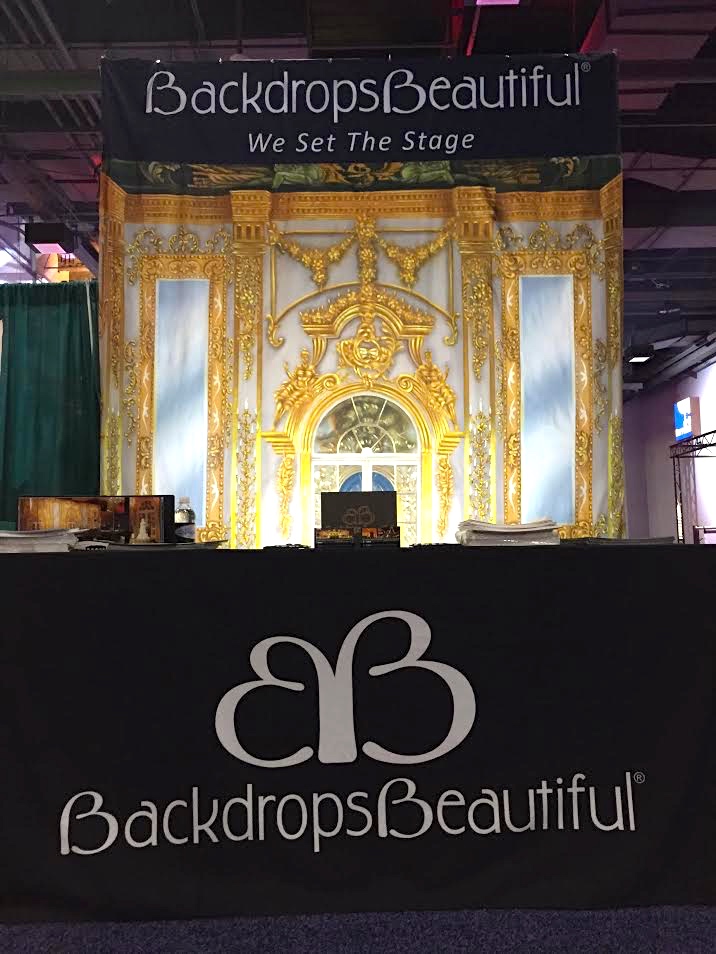 This past week we had the honor of being a continuing supporter and exhibitor at the 2015 USITT Conference and Stage Expo. USITT which stands for the United States Institute of Theater and Technology, is the premier annual event for the theatre industry. We were so excited to highlight our beautiful backdrops to such a multi faceted industry. It was such a pleasure meeting and learning with individuals and companies throughout the three days of the #USITT Stage Expo. We highlighted the intricate detail of our hand painted backdrops by showcasing our 40' x 20' Palace Interior 3B Gold backdrop along the wall of the Stage Expo and our smaller 10' by 10' Palace Interior 6 Gold backdrop at our booth. All our hand painted backdrops utilize brush and airbrush techniques.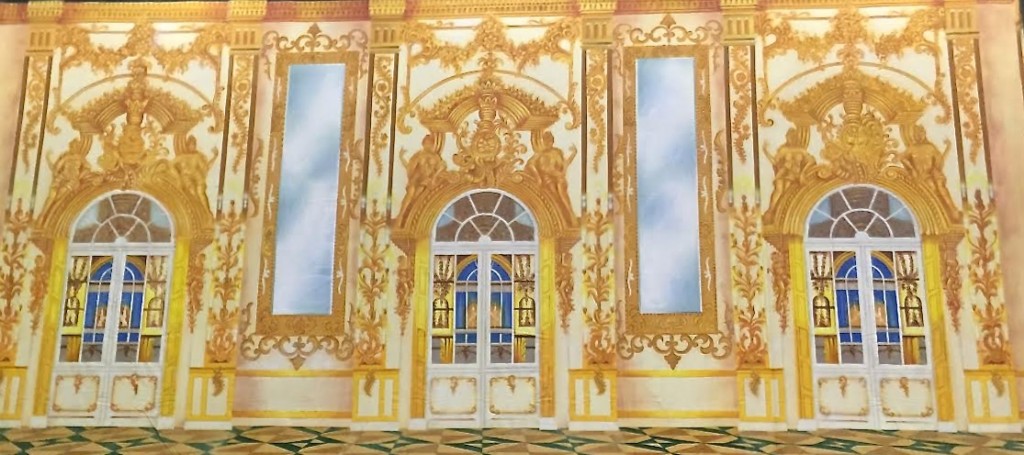 Our hand painted backdrops (available in many sizes) are the perfect complement to any theatrical production, no matter the size of the theater. Utilizing the ideal hand painted backdrop for your production provides and creates the visual imagery that makes the scene come to life. In our opinion, there is nothing that compares to the sight of your actors in front of our hand painted, highly detailed backdrops! For those of you interested in different themes for shows, we are more than happy to work with you to provide you a listing of all of our beautiful backdrops that will transform your theatrical production.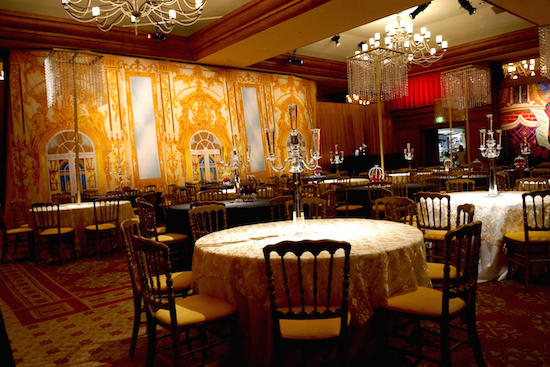 Our Palace Interior Gold backdrop is an extraordinary example of our custom backdrop rental services in action. A valued customer wanted to create their own unique custom backdrop to transform their wedding reception, which in time has become a popular rental among many of our customers. We view you as the trendsetters and the innovators  and are always looking to accommodate your needs with our custom backdrop rental services.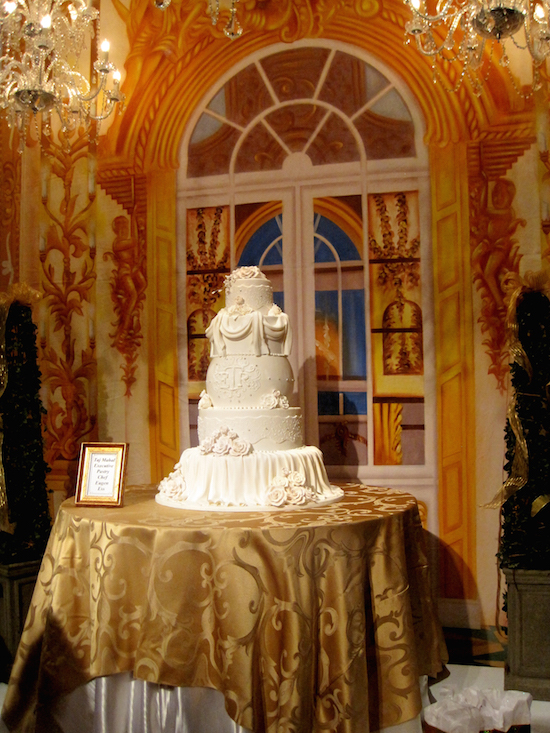 Interested in our custom rental services? We have in-house graphic designers and artists ready to make your dreams come to life. Give us a call at 858-300-2100 or send us an email!
Tags: backdrops, Backdrops Beautiful, backdrops in action, custom backdrop rentals, theater, USITT