For many, dance is a passion. A source of creativity. An outlet. A hobby. A lifestyle. Our inspiration for one of our newest designs came from how dance makes us feel. Dance and the dance community can make you feel whole and complete. From ballet to tap dance to hip-hop, jazz, and beyond, all types of dance can fulfill your passion. It's both personal and communal. Take a look at the design below and let us know what you think.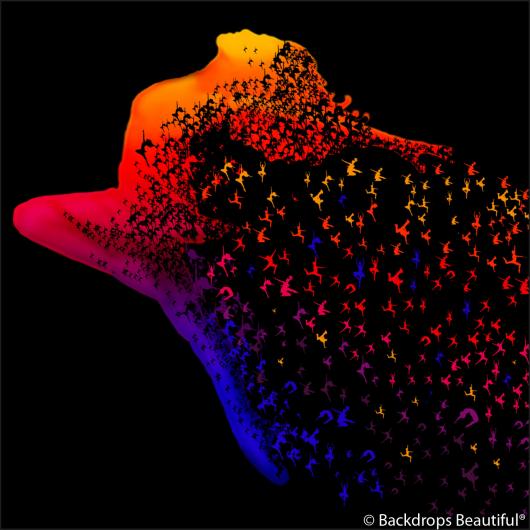 Can you see the inspiration behind our design? All of the tiny dancers in different styles of dance unifying together and creating one larger dancer. All of the training, practice, and recitals are all depicted in this design. All walks of life are embraced in the diversity of this design as well. The variety of colors demonstrate the vibrancy of the movement of the dancers. The rhythm of the dancers radiate throughout the backdrop. All of the aspects that make dancers whole come together in one scene. What do you see in this dance centric design?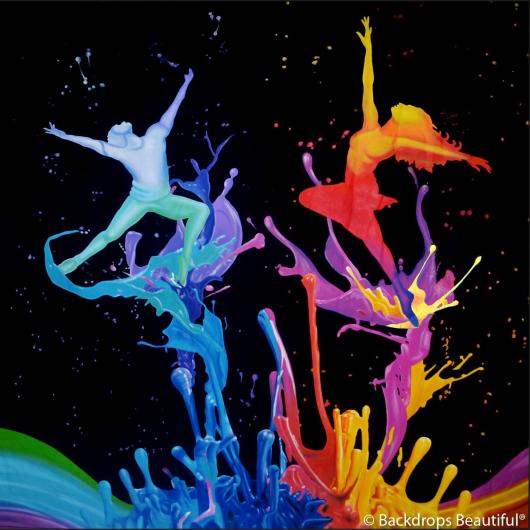 Our Dance Splash collection is full of vibrant paint splatter. These dancers are full of so much passion that their movement has created splashes of paint throughout the design. The colorful hues throughout the backdrop are contrasted with the black background. This backdrop was created to capture the beauty of the dancer's movement.
As our backdrops are hand-painted, we love featuring splashes of paint in our designs. The vibrancy of the paint splatter is evident throughout the design. The contrast of vibrant colors with the black background make for a stunning backdrop. This collection is available in an array of sizes, from 10′ wide x 10′ high to 50′ wide by 22′ high. Perfect for a fun photo op at your studio or as the centerpiece of your stage at your recital!