How can you transform your stage to WOW your audience? Selecting the perfect stage backdrops can make all the difference for your production! We went to St. Louis a few weeks ago to showcase our theatrical stage backdrops at USITT 2017! We had an incredible time delving deep into all aspects of Theater and Technology! Check out what we were up to below.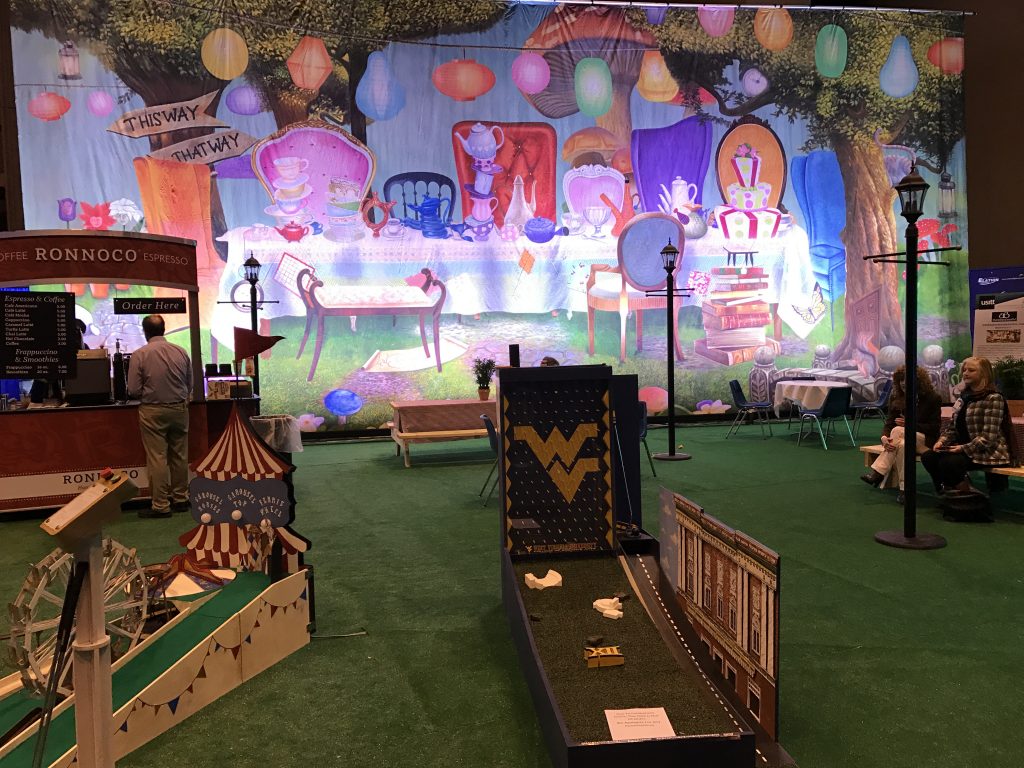 We featured our fun Mad Hatters Tea Party inspired backdrop in the 'Not So Central Park' area of the USITT Expo. The Mini Golf stations, the small café, a myriad of benches, and light posts added to the exciting vibe of the area. Our colorful backdrop served as a great background for this park. With its landscape of colorful mushrooms and enchanted trees, this most beautiful whimsical garden brings a fairytale elegance to the scene. Our Alice in Wonderland series features magical and mystical forest with larger than life mushrooms, a fantastical castle courtyard, animated wonderland flowers, and a giant garden.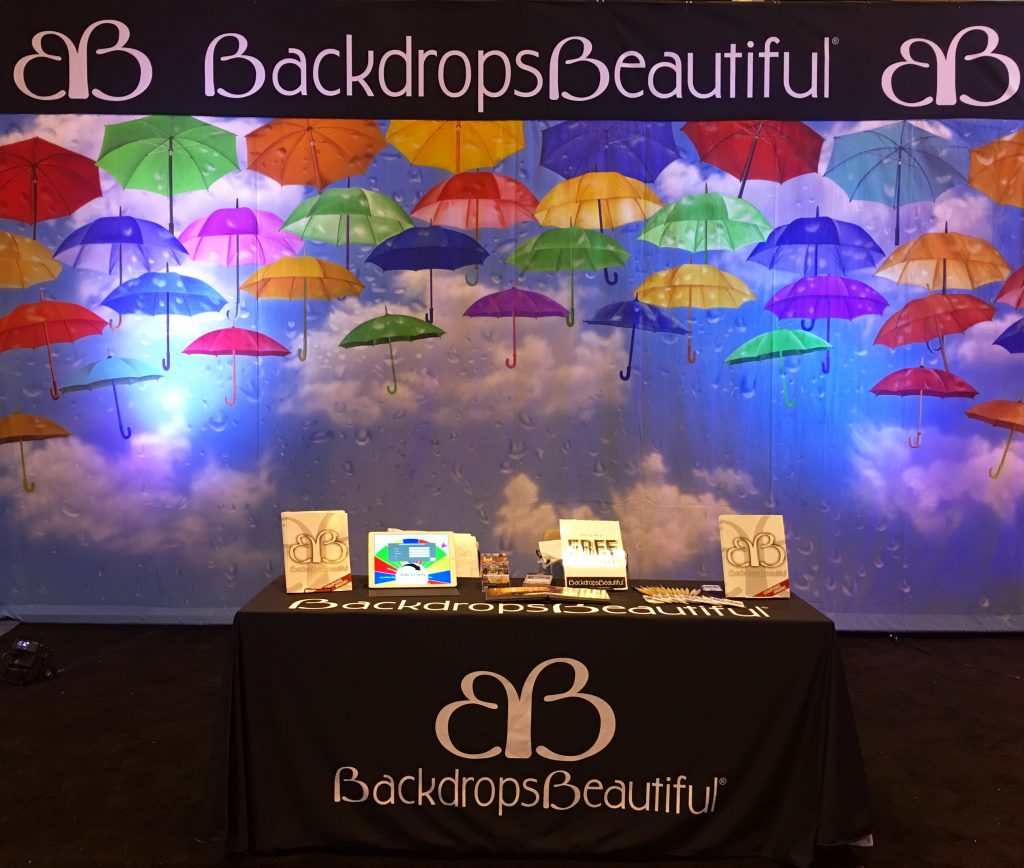 At our booth, we showcased our brand new Umbrellas 4 Rain backdrop. The large rain drops amongst the colorful umbrellas and soft cumulus clouds added a unique element to the background. It almost looks as if you are looking out of a rain-covered window to floating umbrellas in the distance.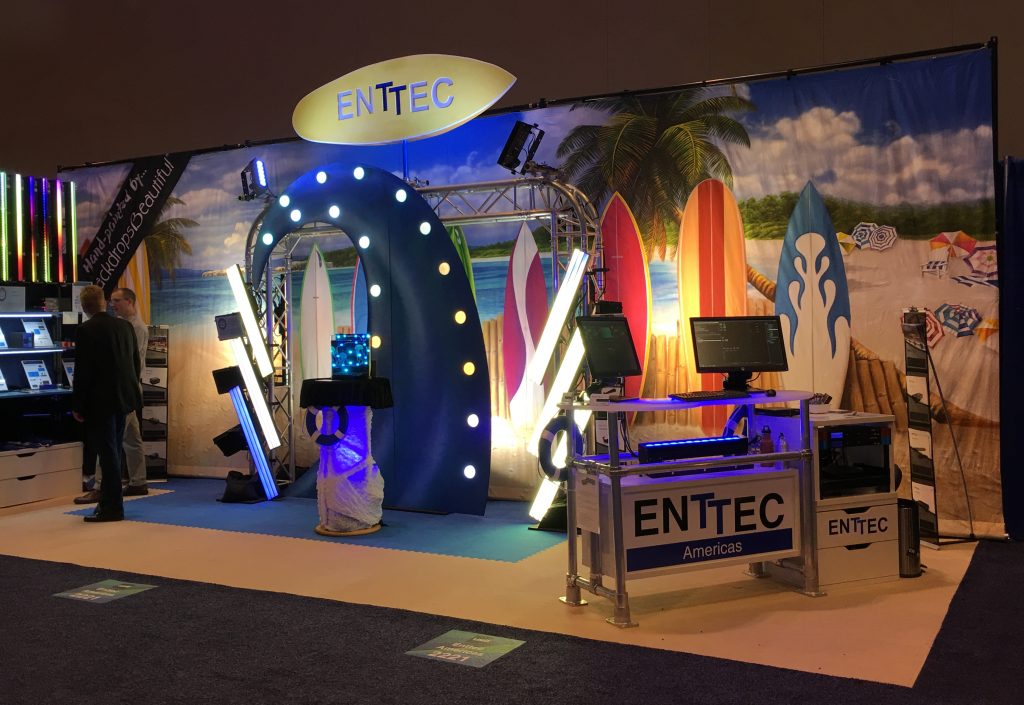 Our Beach Board Backdrop adorned the booth of our friends from ENTTEC. After discussing the beach theme of their booth, we designed and painted a brand new backdrop to meet their needs! It truly transformed their booth and added an extra WOW factor to engage the attendees!
Will you be at USITT 2018 in Ft. Lauderdale next year? We are always offering FREE passes to each show, so reach out to us if you want to be involved in this incredible show! What stage backdrops should we feature next year? We'd love to hear your feedback!