Last month, we travelled to Toronto, Canada to showcase our backdrops at The Canadian Special Events Show with over 400 other vendors in the event industry. We were overjoyed to collaborate with other vendors, see new and familiar faces, share best practices, and learn from our valued partners and customers.
While Canada is thrilled that the winter weather has finally come to an end, we highlighted our gorgeous Ice Castle Interior 10 backdrop to serve as a reminder that our backdrops can transform your event (and even change your mind about long-lasting winters).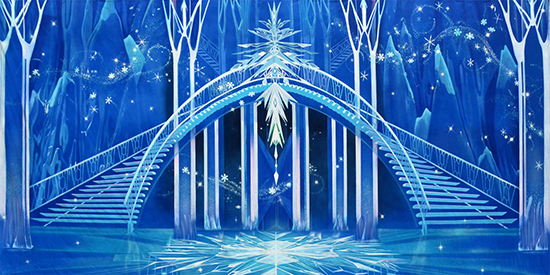 Our Ice Castle backdrops, available in many sizes, add the fantasy element to an event while accentuating the intricate hand-painted detail by our talented artists. These backdrops can enhance your event, whether your occasion is for a special event, theatrical production, dance recital, or ice king or queen birthday party! Check out our Ice Castle Interior 10 backdrop in action, which is a 10′ by 10′ backdrop ready to be a show stopper!
Whatever theme you choose, the options are endless and we would love to discuss the ways we can make your event a night to remember! There is nothing we love more than to see our customer's vision come to life through the use of our hand-painted backdrops. As always, shipping to your door (of course, including Canada!) is made easy by Backdrops Beautiful. Give us a call at 858-300-2100 or send us an email!