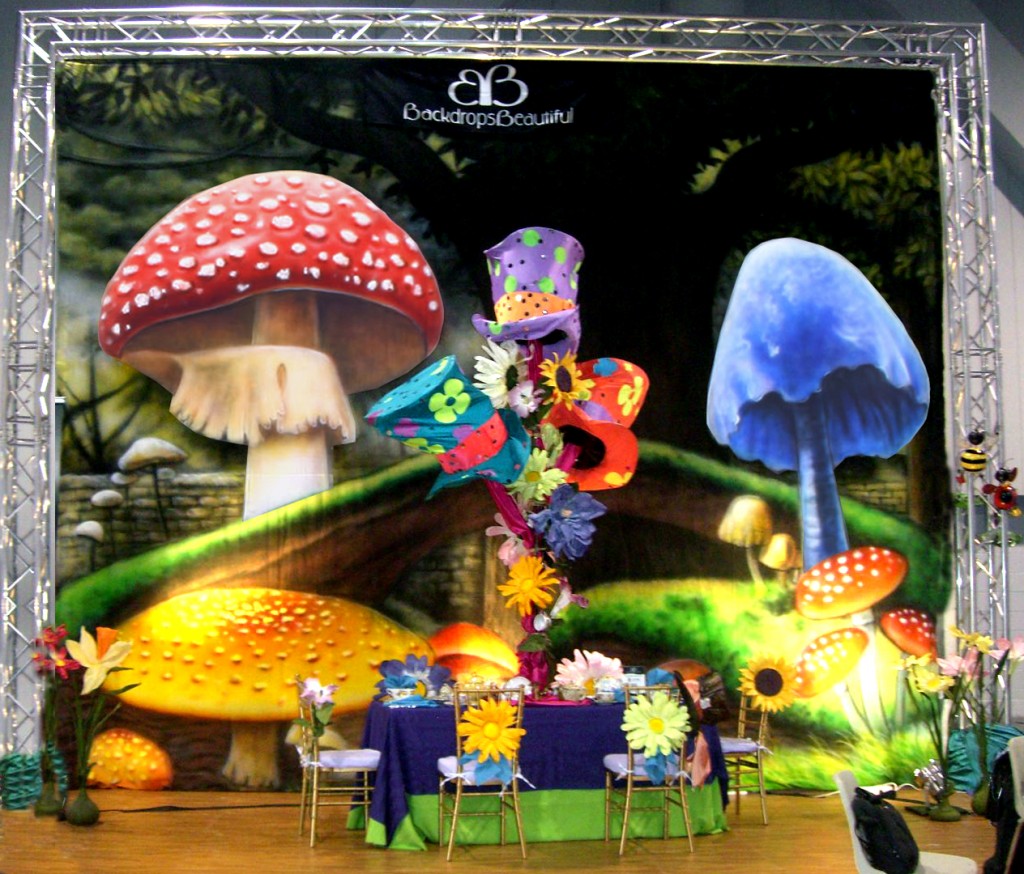 We exhibited at the 2010 Event Solutions / Catersource Conference & Tradeshow in Las Vegas for the first time.  It was a great experience and will definitely continue to participate in the years to come.  We decided to showcase one of our many Alice in Wonderland themed backdrops and framed it with trussing to display our product in a professional setting.  Our trussing was provided by one of our partners, "Rhythm Entertainment," based out of Ontario, CA.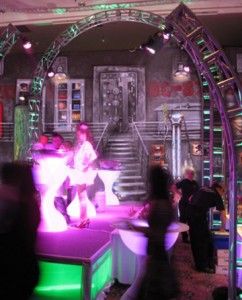 As product sponsors for "Anthology Event 2010," we partnered up with Nick Apap from the Royce Prop Shop and designed a custom backdrop for the event.  Nick's vision was to create an ambiance of "mad scientists" by incorporating a laboratory backdrop for the demo stage on how to create frozen ice cream.  He also adapted our Fire backdrop into the main stage where performers entertained the guests later that evening.  Nick was one of the finalists for the Spotlight Awards for "Creative Director of the Year."  In appreciation of our sponsorship for that event, Nick and Royce designed a table setting exclusively for our booth which further accented our beautiful Alice in Wonderland theme.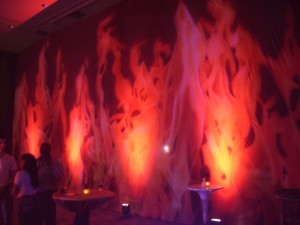 Our goal was to showcase and educate event professionals how a backdrop can accent any event by thinking outside the box and working together with an event company.  In speaking with many catering businesses and chefs we were able to teach them that their food presentations and/or buffet tables can be accentuated with our product and giving their clients a bit more and gaining more business.  It's very important to not just pitch your product on what it can do for them but to also show them and have them see the big picture.  At the end, we conquered so much more and are looking forward to working with other event companies in our upcoming shows.
Our raffle at the show was a Nintendo Wii and the Alice in Wonderland Video Game.  Out of the 897 registrations we received, we had one lucky winner:  Legendary Events.  Congratulations Legendary Events!