Can you believe that spring is next week? That means spring events are around the corner! Spring is a time for celebration. The excitement the spring brings after a cold winter can be felt throughout the season. The bright colors of spring usher in the new season. Showcasing colorful elements at your events will bring spring to life for your guests! With nature flourishing and ideal weather, spring is a time to entertain to the fullest!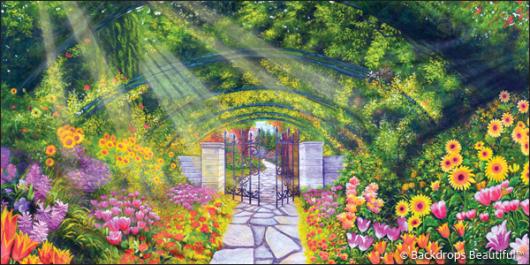 Spring also means the return of festival season! Bring the festival vibes to your next event by showcasing our pastel Ferris Wheel backdrop. This sunset desert scene with palm trees is the ideal landscape for your Festival party. The warmth of the desert is welcomed after the long winter. No matter if it's a music, food, or art festival – this design is sure to enhance the theme. The combination of colors come beautifully together in this backdrop.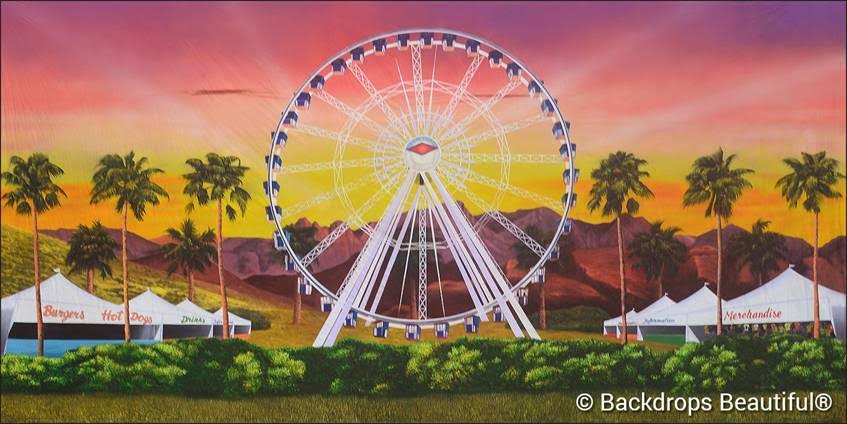 What says spring more than blooming cherry blossoms? Experiencing spring in its full grandeur is among beautifully pink blossoming florals. If aren't lucky enough to have cherry blossoms nearby, you can bring the blossoms to your spring event! This walk in the park scene will take you into spring into no time. Browse our other park designs here. Our park collection features all four seasons.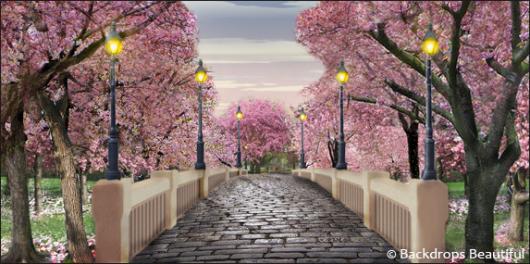 Your spring events can come alive with colorful décor and floral designs. Set the tone for a refreshing spring event with lively colors. Complement your spring décor with light bites, bright desserts, and vibrant floral centerpieces.
Looking for different scenes for your spring events? Browse our spring collection here. We're always adding more backdrops to our inventory, so we'd love to hear what you'd like to see! The countdown to spring is on! We cannot wait to see your spring events come to life.