Check out what our artists have been up to lately! Painting these beautiful masterpieces below. Our eclectic mix of new creative backdrops can be used at your next event! From a vintage, antique apothecary to a vibrant casino. An incredible abstract design to a visual representation of the calendar year. You'll see it all below.
1. Vintage Apothecary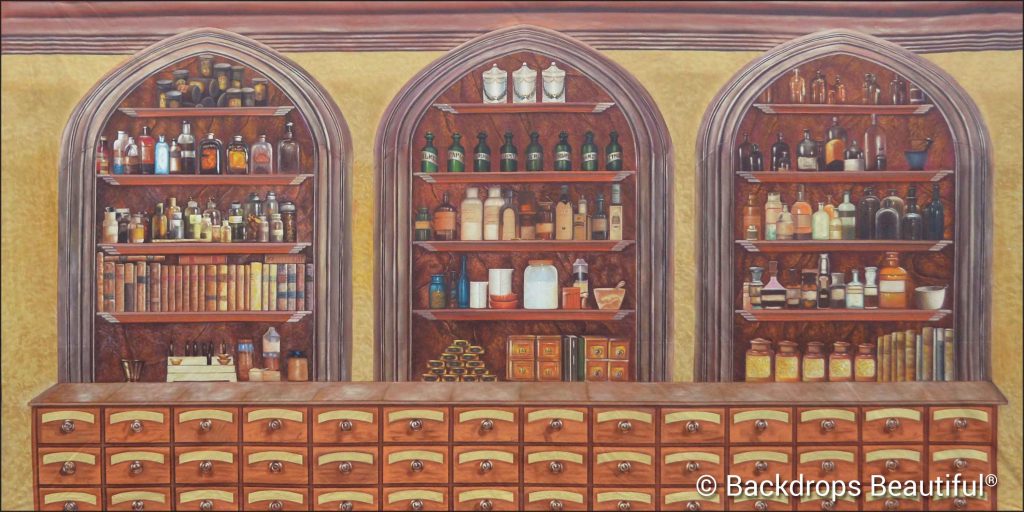 Our Antique Shop Interior will take you back in time. This vintage apothecary will be the quintessential background for any decade related event or performance. The chest of drawers in front of the medicine filled wall provides depth to the scene. This backdrop highlights the intricate detailing of our artists in producing their work.
2. Colorful Casino Table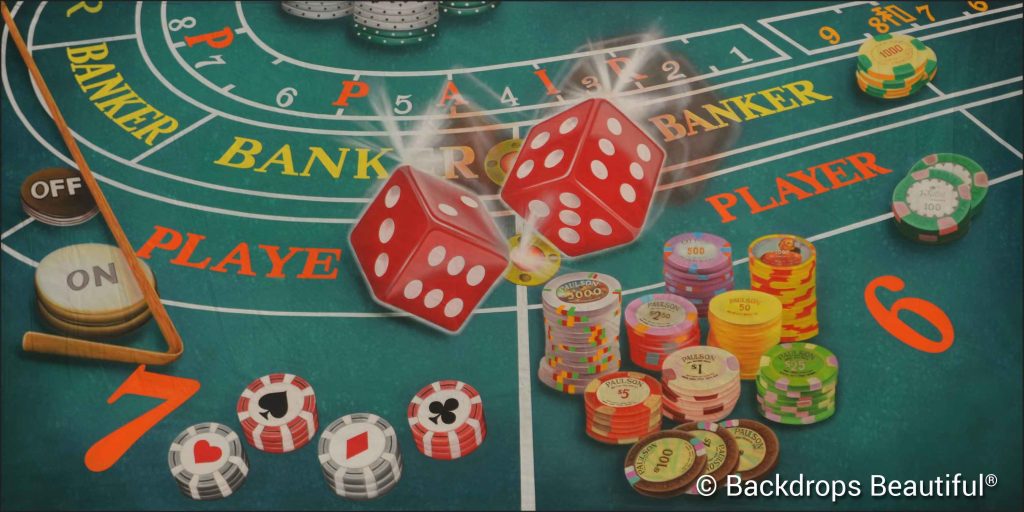 Want to take your upcoming Casino party to the next level? Our Casino inspired backdrop is sure to visually enhance your event. It contains all the elements of an exciting game of gambling. Whether Craps, Baccarat, or Poker is your game, this creative backdrop is sure to transform your next event to a casino inspired affair.
3. Purple and Gold Swirl Design

Our Purple and Gold Swirls backdrop is a beautiful intricate abstract design. The dimensions of this backdrop are 80′ wide by 20′ high. A perfect way to tie in the purple and gold notes for your event. This backdrop is great for large group photo opportunities. Or as a unique design to enhance a space at your fancy occasion.
4. An Exciting Calendar of Events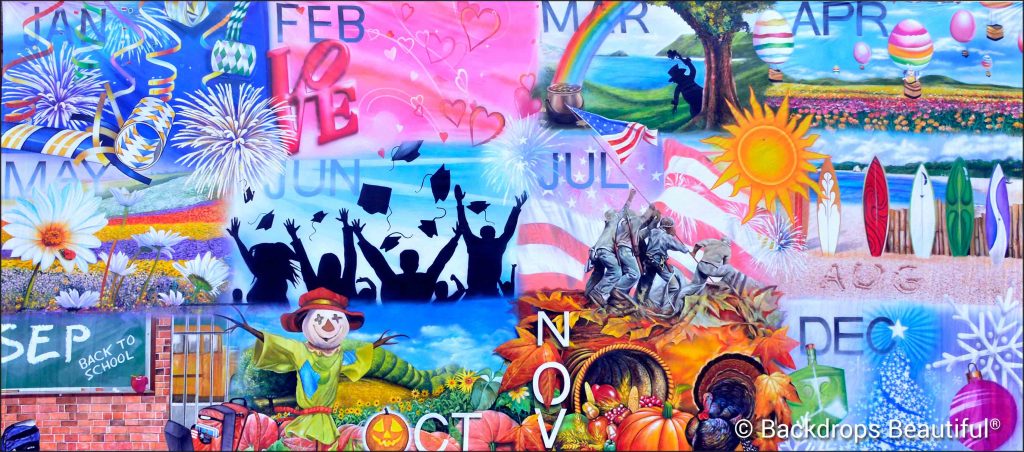 Our Calendar backdrop will walk you through all of the important moments of the year. From the celebration and love of the new year and the joys of Spring. To the beach days of Summer and Fall Harvest in Autumn. It's all visually depicted in this backdrop.
Every month we feature some of our new hand-painted backdrops! Don't forget to check back next month for what's new!