We had the pleasure of exhibiting at #TSE2017 last week! The Special Event show is always one of our favorites. What's to love more than reconnecting with industry professionals and showcasing your product to new and beloved ones in the event industry? Being at the show re-energizes us and reminds us how lucky we are to be a part of a wonderful community of passionate people. We truly had an incredible time meeting new people, chatting about upcoming design trends in the event industry, and connecting with other exhibitors.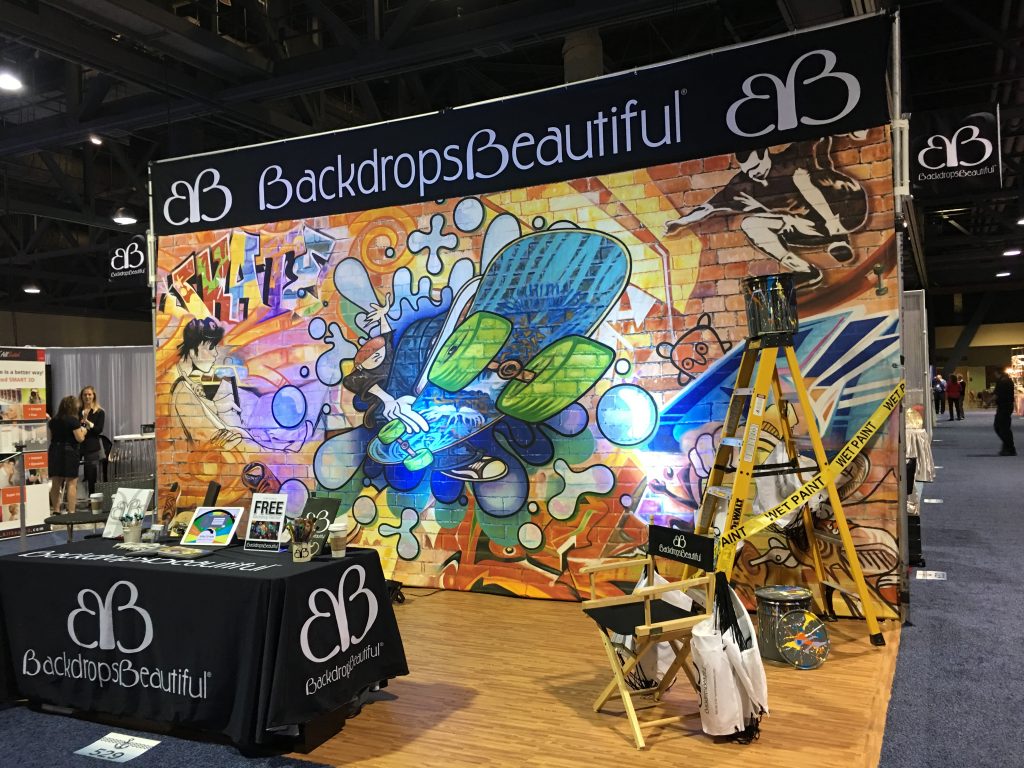 We showcased our Skateboard Graffiti backdrop at our booth, which was such a fun and vibrant background to feature. We brought the theme to life with our wet paint cans, yellow ladder, wet paint sign, and paint brushes all around. So many people stopped by our booth and thought it was an actual wall with graffiti! Can you believe it is hand-painted? The technique, detail, and vibrancy make this backdrop a show stopper.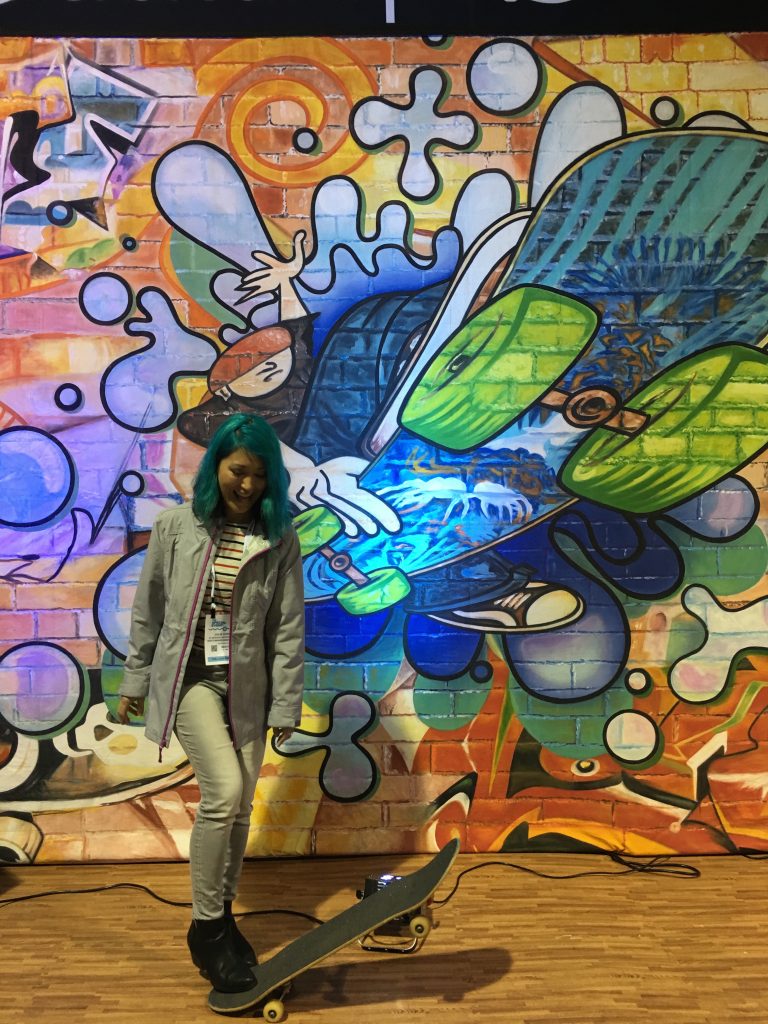 Yes, we brought a skateboard as a prop! How could we not? & this wonderful attendee stopped by our booth & she was absolutely perfect for the backdrop! Skating around our booth was so much fun. The industrial feel of the street art created a unique atmosphere for all that came by our painted Graffiti Skateboard background. Check out the detail of the brick wall, painted skateboarder and artist, and the different colors featured in the backdrop below!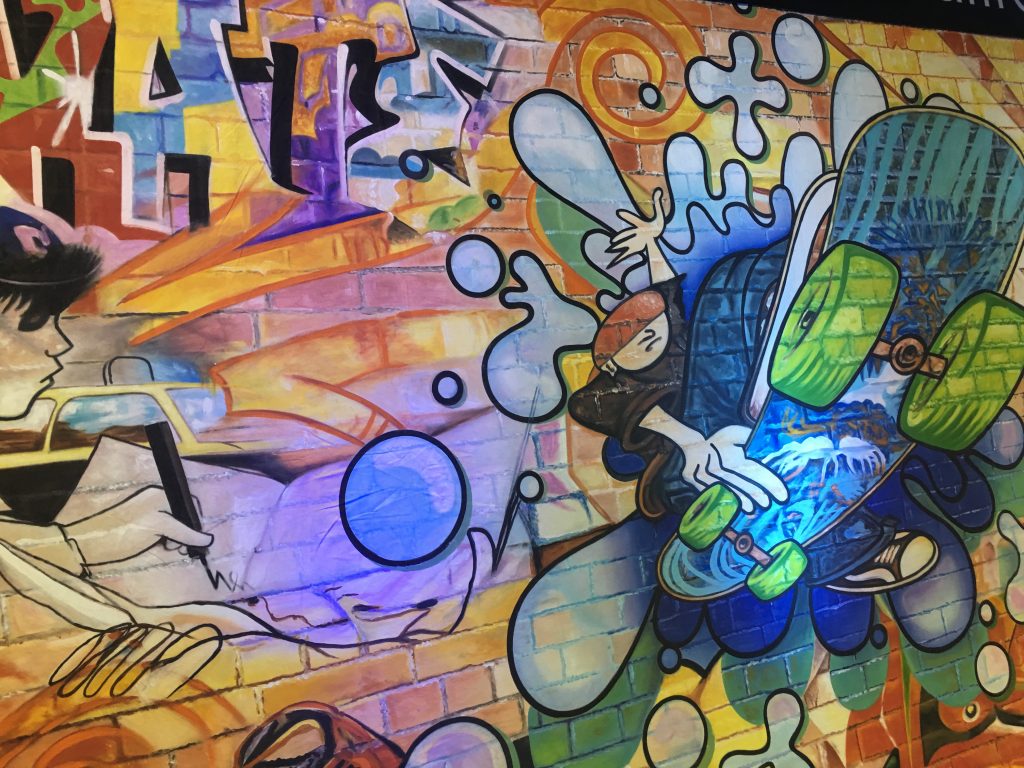 This backdrop was a part of our Custom Rental Service. A client asked us to design a background for a Bar Mitzvah boy that was passionate about graffiti and skateboarding. Our creative and talented designers and artists created this epic masterpiece. Learn more about our Custom Rental Service here.
Will you be at The Special Event next year? We're already looking forward to the show from January 30th to February 1, 2018 in New Orleans, Louisiana. Want a FREE pass to the exhibit hall? Leave us a comment and we'll make sure you're on the list for next year!