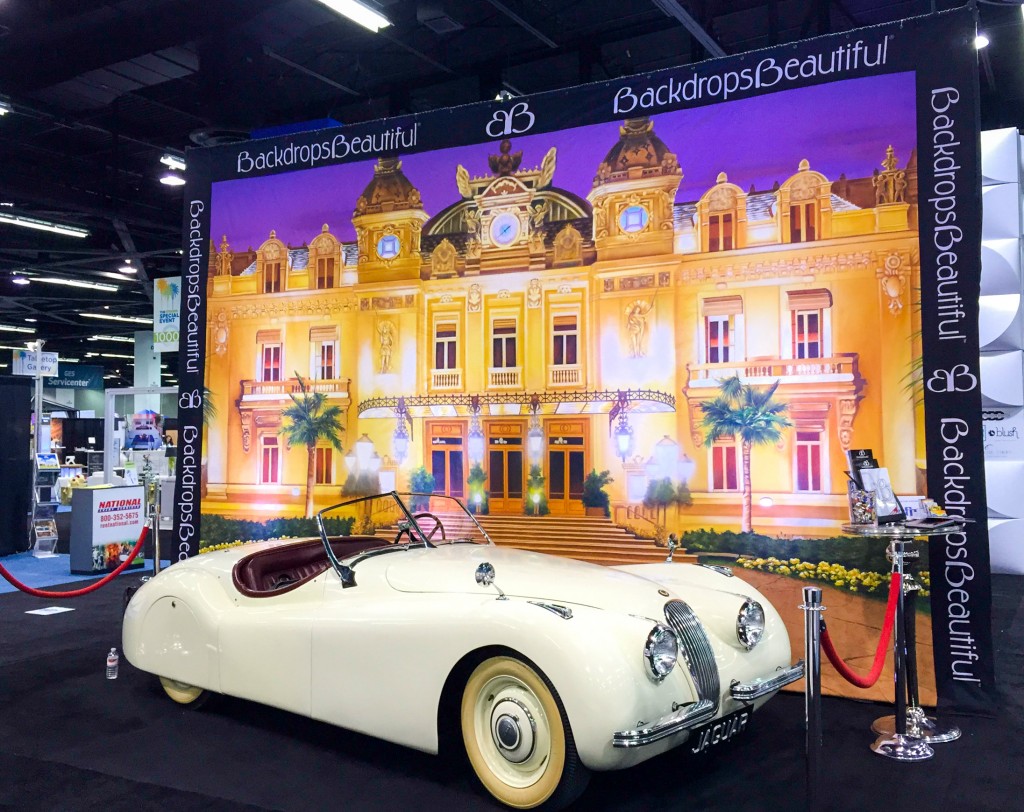 Last month, while the entire country was covered in snow we spent two amazing days at the The Special Events conference and expo in Anaheim, CA. This year marked another huge success and it was significant to see how the events industry is constantly changing and evolving and as always connecting with existing and new customers and event professionals from around the world is gratifying.
This year we showcased our Grand Mansion 1 backdrop which was inspired by the Casino Royale in Monte Carlo. We decided to showcase this particular backdrop as this years' TSE theme was southern California and what screams so-cal more than grand mansions like those found in the Hollywood Hills! To further embellish on that 'oh-so-famous' ambiance of the grandeur and decadence of Hollywood, we drove up our founder's 1955 Jaguar XK120 roadster, this was the car that the likes of Marilyn Monroe, James Dean and other celebrities owned and drove in the 50's. Driving the car out of the Anaheim convention center was quite a thrill as exhibitors were like the paparazzi snapping photos and applauding, perhaps just as James Dean may have in the 50s!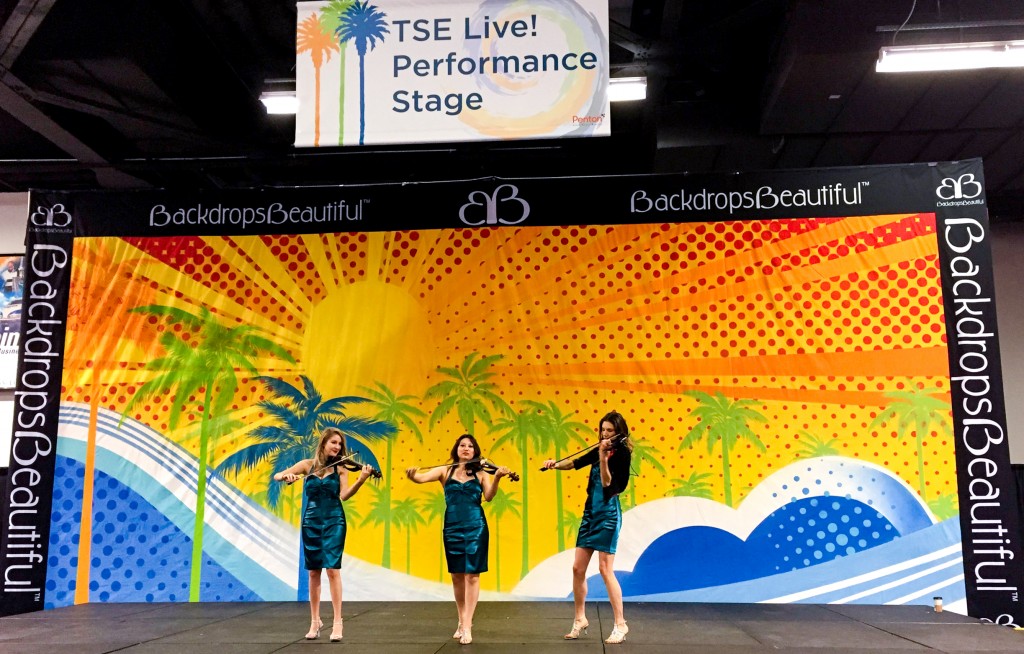 This year we showcased our new Stylized Beach 1  backdrop on the TSE Live! Performance Stage. This backdrop was inspired by both the beauty of southern California as well as this years TSE logo featuring orange, green, and blue palm trees. The amazing performances at this years show included Three Waiters International, Paint Jam!, The Singers in Disguise, and a beautiful violin trio (featured above).
We would also like to congratulate Patricia Daniel of The Northside Hospital Foundation who won our Free Backdrop Rental Raffle!
Thank you to everyone who stopped by our booth and registered to win.
See you next year at TSE in Fort Lauderdale, FL!