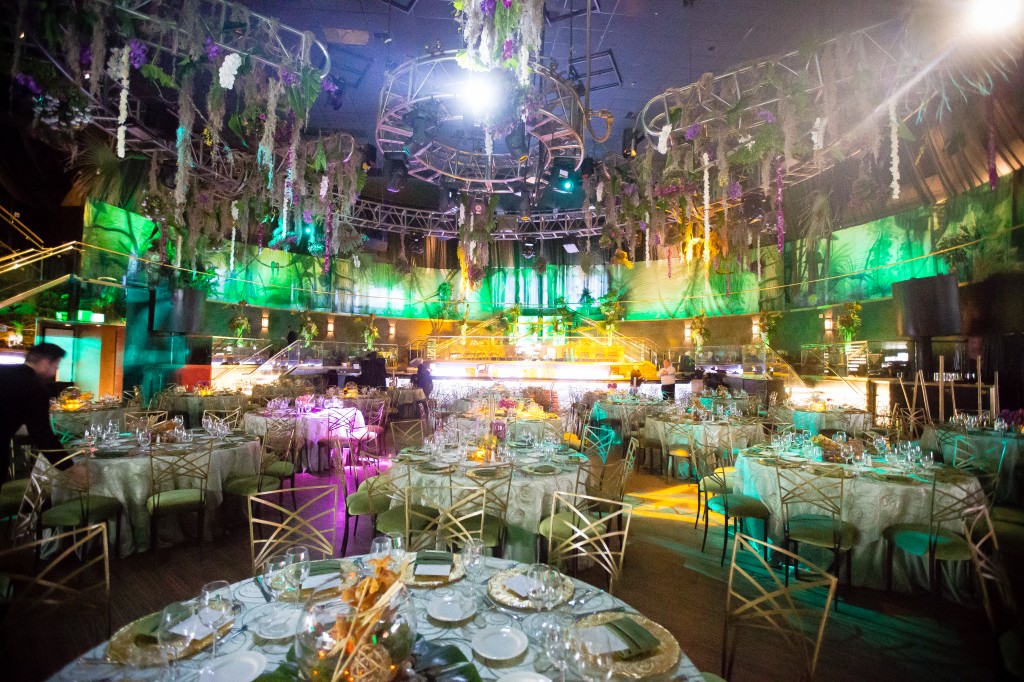 This past month Backdrops Beautiful had the absolute pleasure of sponsoring the ISES Ultimate Wedding Event at RAIN in the Palms Hotel & Casino in Las Vegas, NV. This event, which was organized and designed by the talented Patrick Peel of Hello Las Vegas, utilized eight of our 40′ x 10′ Rain Forest Backdrops to create a lush and all encompassing event. Using this many backdrops we were able to wrap the entire room and surround all the attendees in beautiful rain forest scenery. To fully create this complete immersive experience caterers, florists, dancers and decorators all came together under Patrick's guidance to create what truly lived up to its name as the ULTIMATE wedding event! No wonder this was the only event at this years Catersource EventSolutions Conference and Expo to sell out weeks before the event!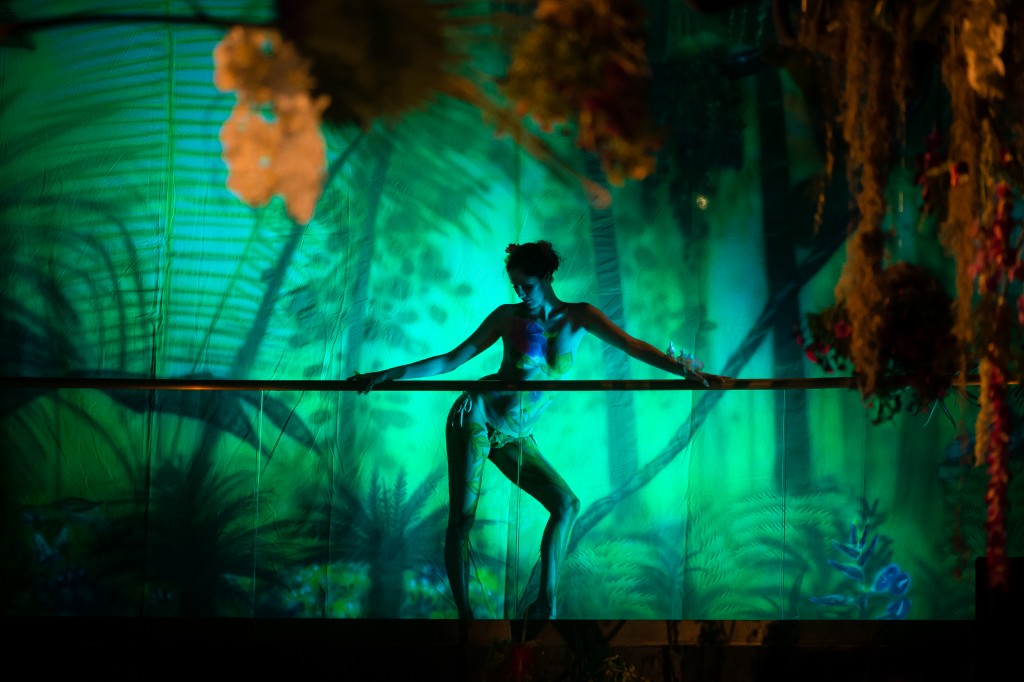 Backdrops can add to your event from a small 10′ x 10′ photo op to eight 40′ x 10′ backdrops to wrap a room as was done in Las Vegas. Whether you are wrapping a nightclub in Las Vegas, an outside pavilion or a conference hall, wrapping allows you to immerse your guests in any style of decor and transform your venue into anything from a tropical forest to a Beachside resort.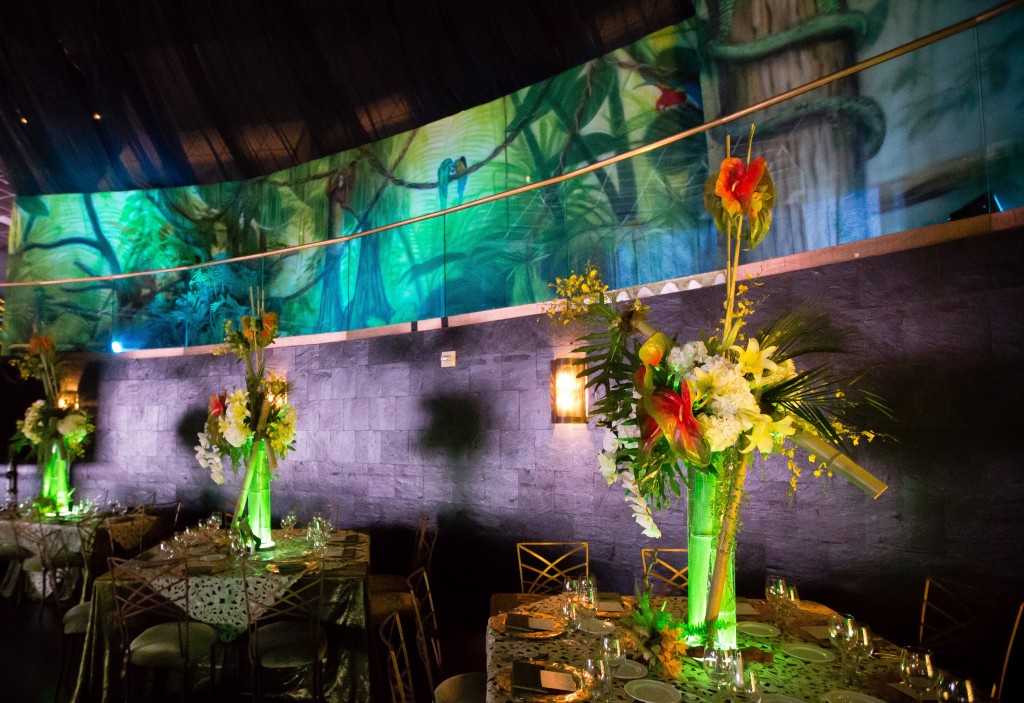 Interested in wrapping your next event? We have several backdrop sets that are all designed as panels to flow together as one, thus wrapping your venue to transport your attendees to wherever your ideas take them. Give us a call or shoot us an email!
Tags: Catersource, Event Solutions, Hello Las Vegas, ISES, ISES LV, Patrick Peele