Have you ever planned a themed event & thought about an effortless way to instantly transform your space? Maybe you thought that it didn't exist? Once you see these images from the Under the Sea themed Awards Gala at NACE Experience in Ft. Lauderdale it may change your mind. This was such a stunning event and we are overjoyed that we could be a part of it!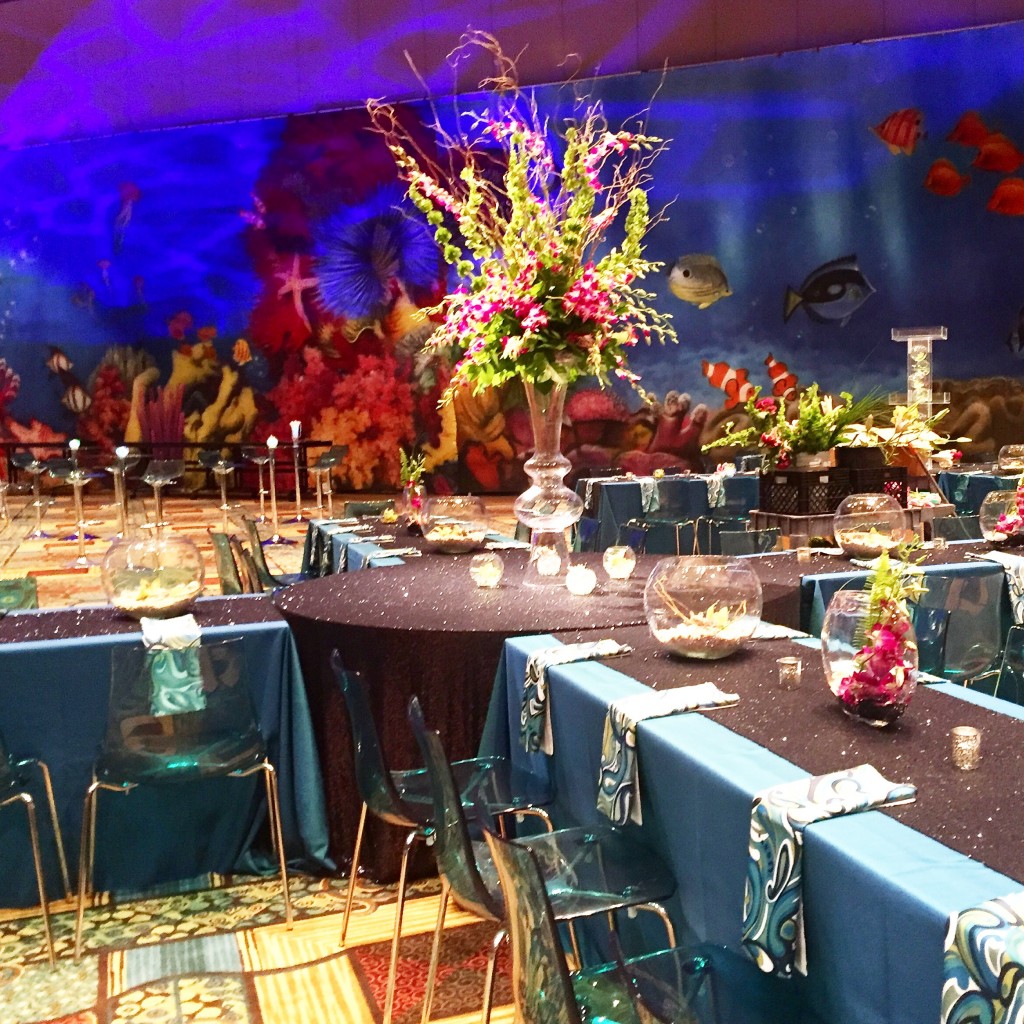 Our Coral Reef Series adorned the walls of the gala creating a the perfect background for the event. Our underwater backdrops complemented the beautiful décor elements, from the furniture (AFR Furniture Rental) to the linens (Creative Coverings) to the bar (Just Bars) and beyond (Quest Drape). The wonderful Susan Jaffe of Pieces of Dreams Events, Chad Everett from Galaxy Productions , and Jamie Oristano from Just Bars  put on this incredible event. The design elements were incredible and theme made the event even that much more fun.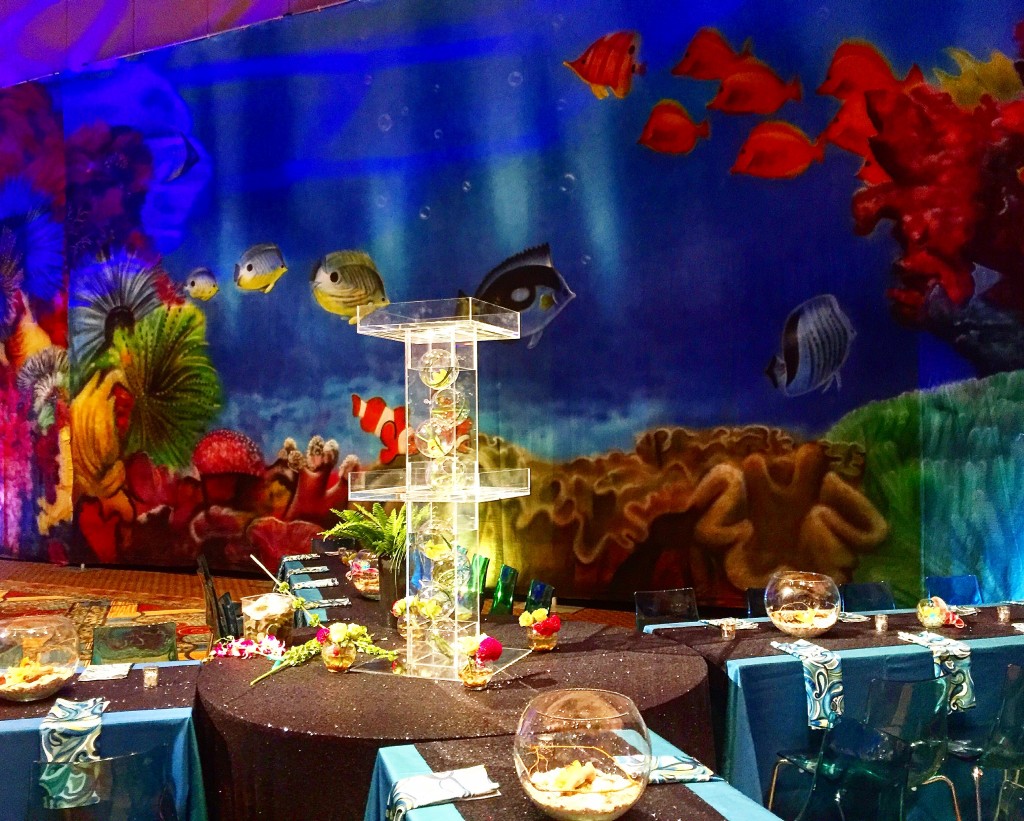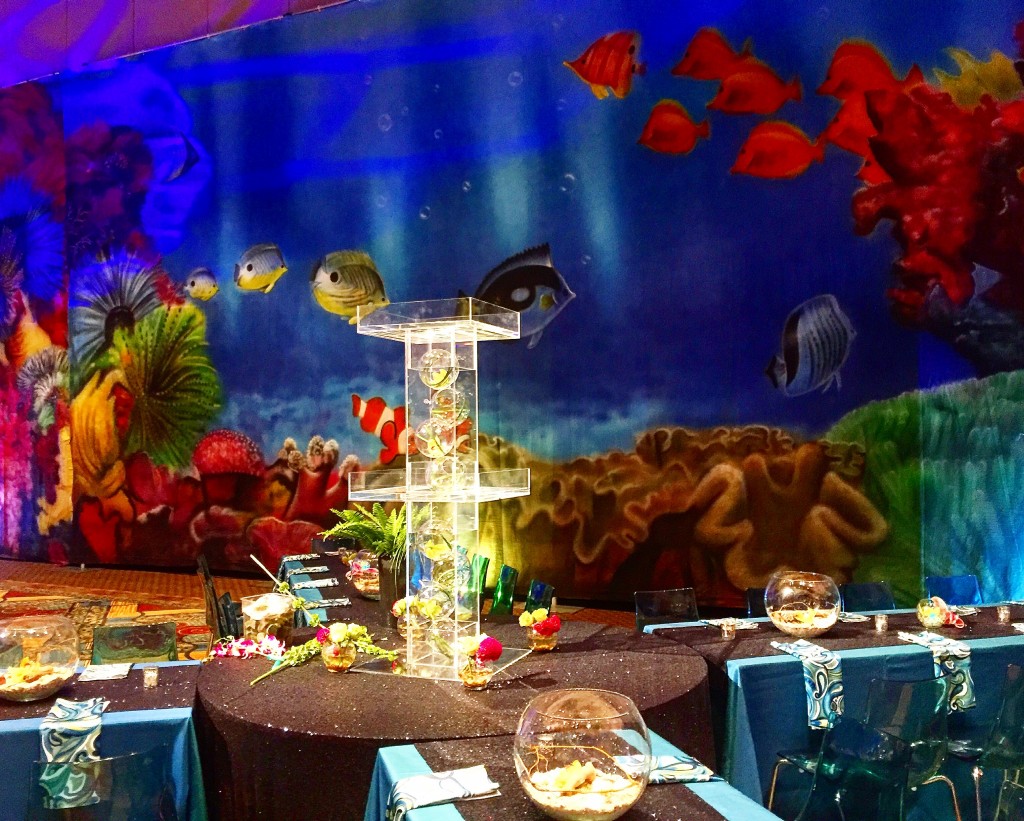 As the night progressed, the lights dimmed and the laser show began in conjunction with the incredible music. It is truly amazing to see how lighting can not only completely alter the mood of the function, but how it can also transform the look of our hand-painted backdrops. We loved witnessing the before and after of how the mood and lighting enhanced this event to the next level.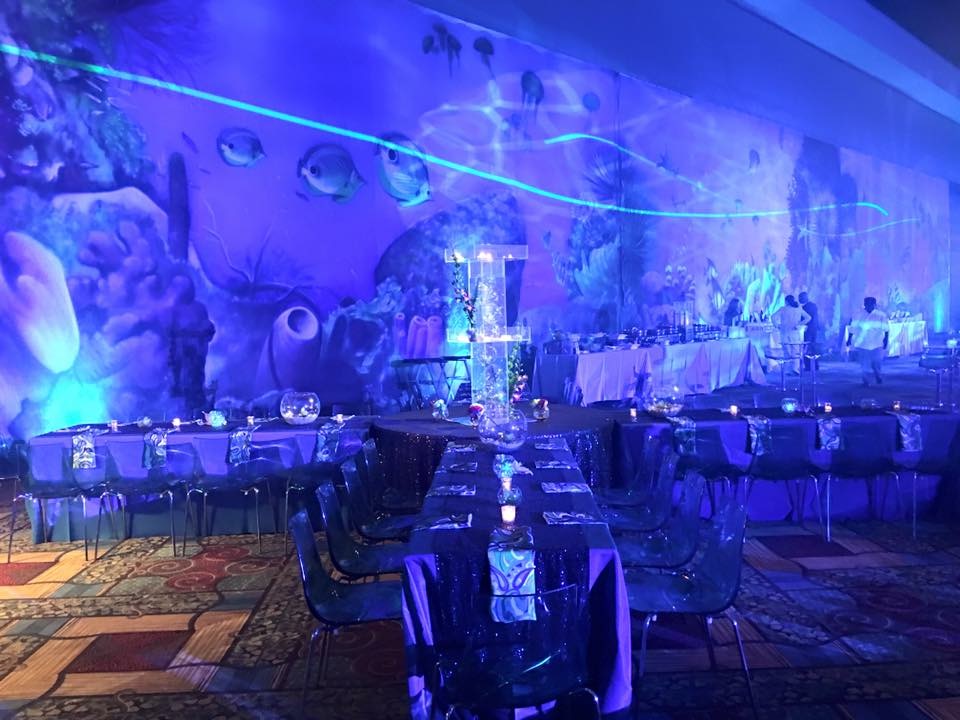 The Under the Sea theme was perfect as the NACE Experience Gala was held at the Diplomat Resort and Spa in Hollywood, Florida. This resort is on the shores of the Atlantic Ocean with many of the rooms overlooking the expansive, beautiful ocean. It's an oasis that instantly makes you feel like you're on vacation. With the ocean so close, the Under the Sea theme couldn't be more appropriate. This was such a fabulous night and such an incredible event. It was wonderful to be a part of the Awards Gala and to see so many wonderful people in the industry be honored for their talents! We are so excited to see what NACE has in store for next year at NACE Experience in Houston.