How can you bring the atmosphere and feeling of a city to an event? Showcasing iconic local items, memorabilia from the city's sports teams, and local cuisine are amazing ways to enhance an event. We have a variety of skyline backdrops that can complement city-centric décor as well. See a few below & browse the rest of our skyline inventory here.
Stunning Skylines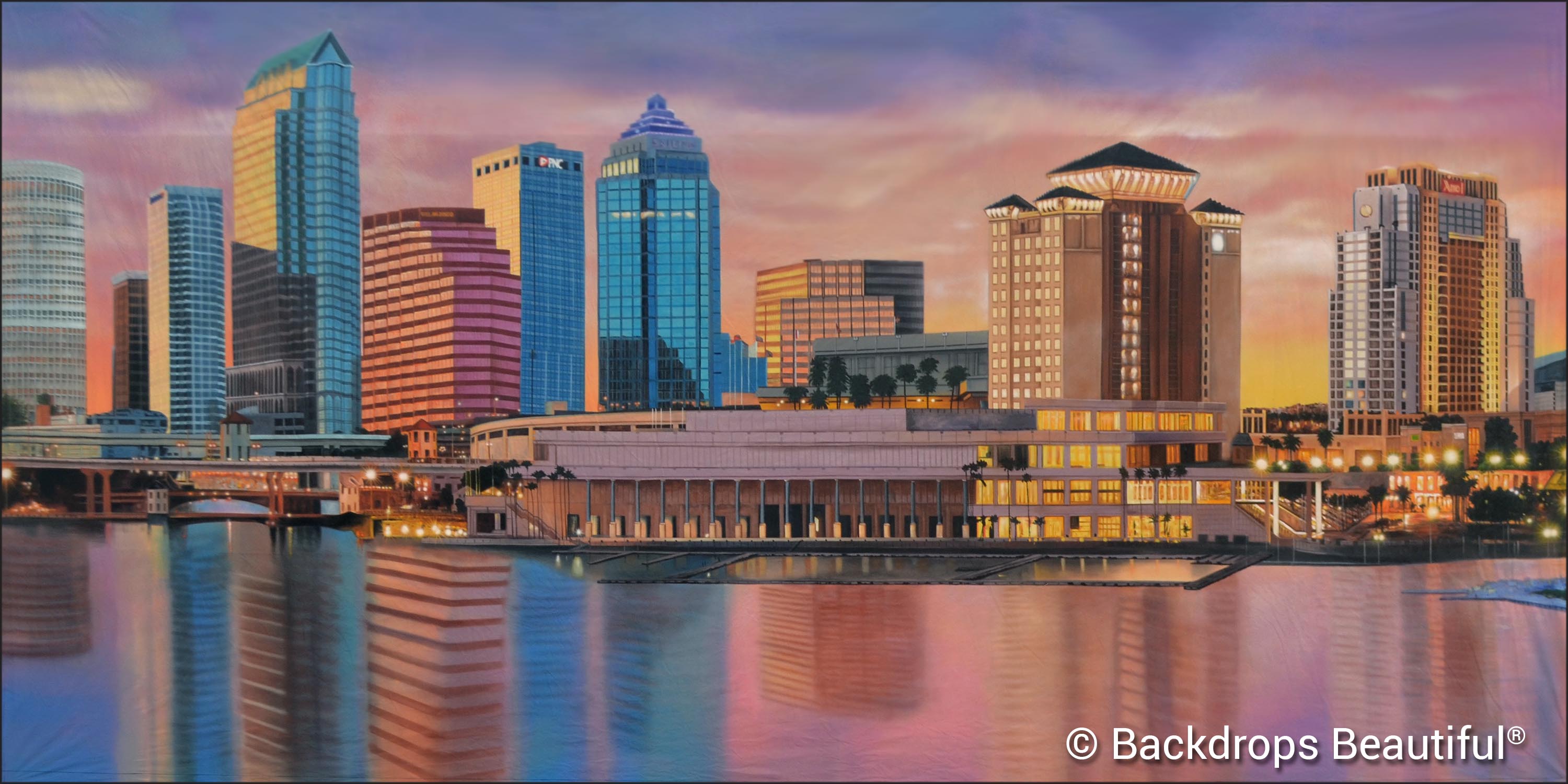 Our City Skyline Backdrop takes place during the perfectly pink sunset. Can you name this skyline? It may be lesser known, but it's still as beautiful! Tampa during sunset is an amazing sight to see. Luckily this skyline was painted side by side with another backdrop, so you can use them together to create a beautiful sunset skyline panel at your next event.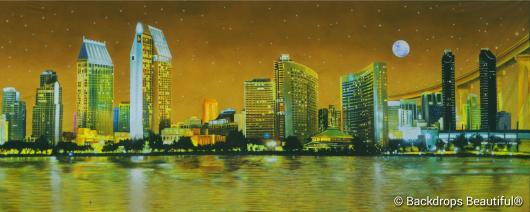 The San Diego Skyline during the golden hour is something we love. San Diego is home to some of the most beautiful beaches and gorgeous weather. It's also home to this stunning skyline above. The mixture between the amazing beaches and this downtown skyline makes San Diego a very special place to live or to visit. This bright backdrop can liven up your next event & bring San Diego to wherever your event is located!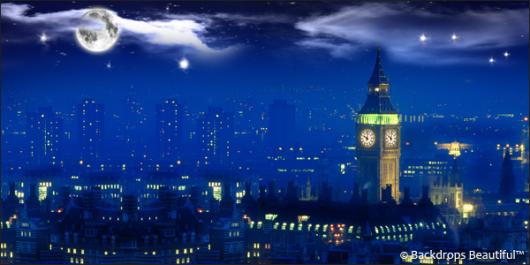 There's something magical about London at dusk. Our London Skyline backdrop will instantly transform your event to a British affair. The bright moon shines amongst the white wispy clouds and gleaming stars in the sky. Big Ben stands high above the rest of the city. This iconic skyline is one for the ages. Truly timeless and classic.
Our extensive collection of stunning skyline backdrops includes both the iconic views and the lesser known cityscapes. Perfect for a local event you're planning or for an event as an ode to a faraway place. Want us to paint your local skyline? We'd be more than happy to bring it to life! Our Custom Rental Service can provide you with just that.