The beautiful city of Havana, Cuba is a time capsule that can transport you back to the fifties. Looking to bring the Cuban essence to your upcoming event? Our Havana Collection can enhance the Cuban flair at your next production. Our series of backdrops depict Old Havana, a UNESCO World Heritage Site. Havana's architecture tells the story of the long and colorful history of the city. Create your own event to deliver the Cuban experience to your attendees!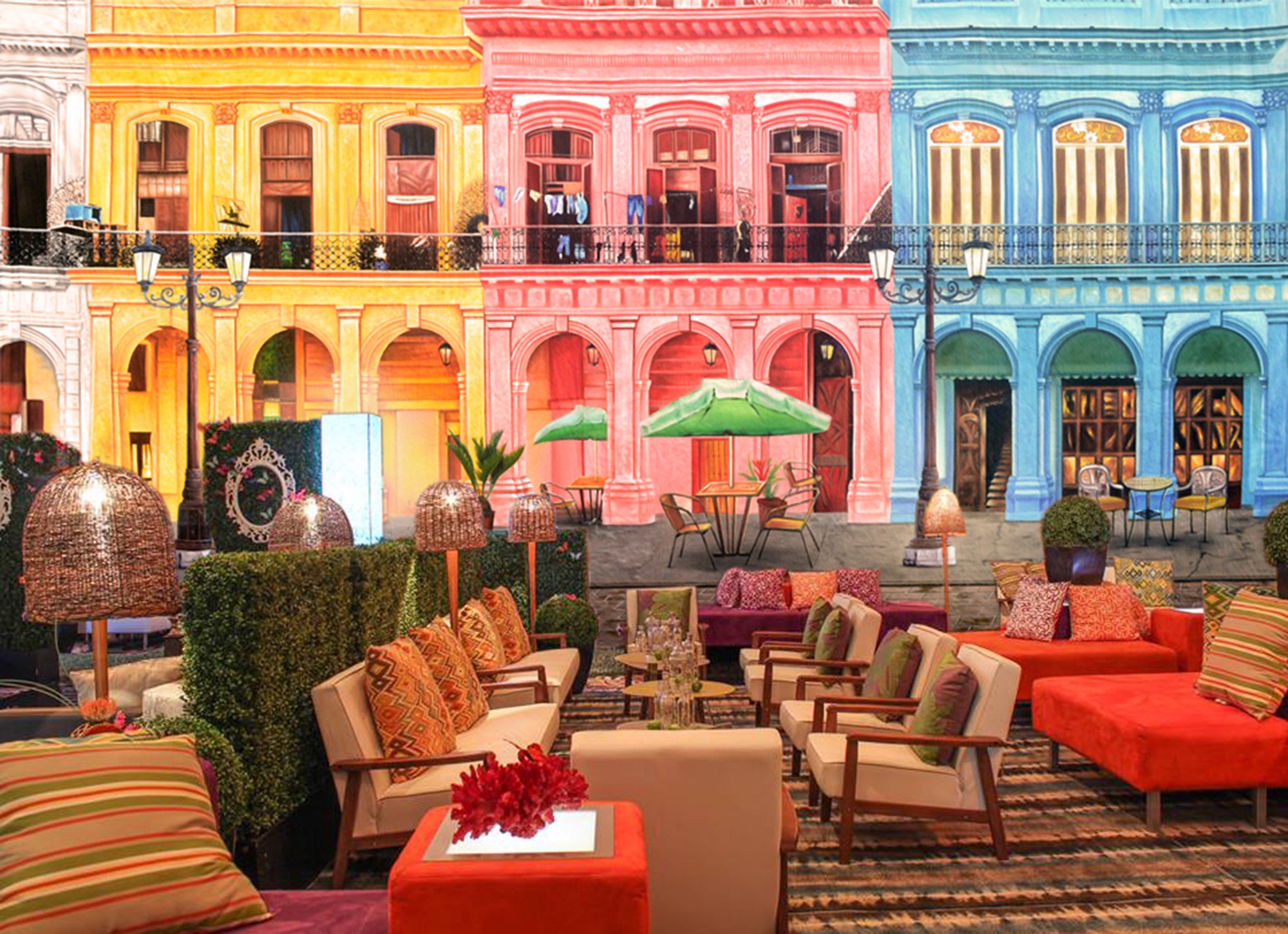 This radiant event design can inspire your guests to liven up the party! Create an immersive experience for your guests. Wrap the room with our Havana Series. By wrapping the walls with our colorful Havana designs, you can instantly transform any space! Many of our backdrops are painted side by side for this purpose. Feature a combination of our designs to achieve a seamless look. A mix of vibrant and neutral furniture is sure to complement the backgrounds.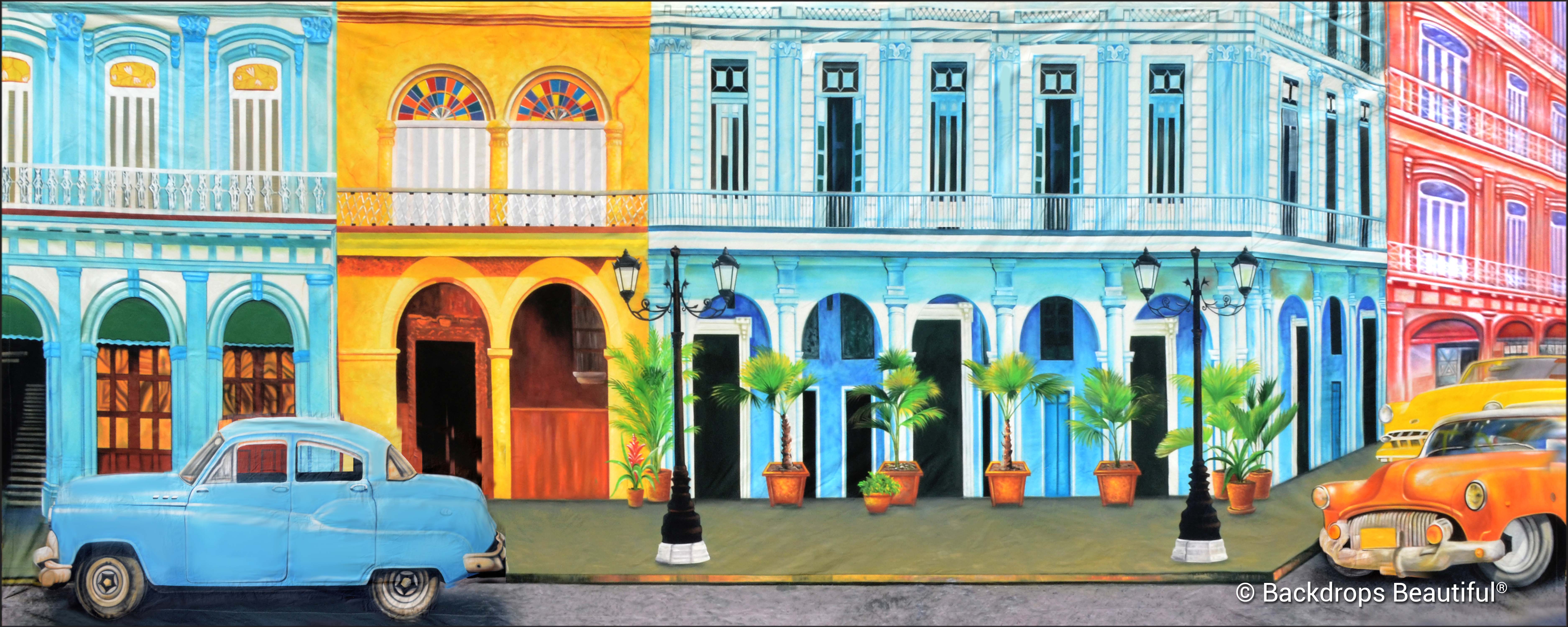 A few of our Old Havana backdrops include vintage cars. These American classics were imported from the USA during the 1950s. Havana's streets have been filled with these vehicles since that day. Want to make your event even more special? Rent your own classic car as a center piece of your production. A classic car in combination with this vibrant color palette is sure to impress your guests.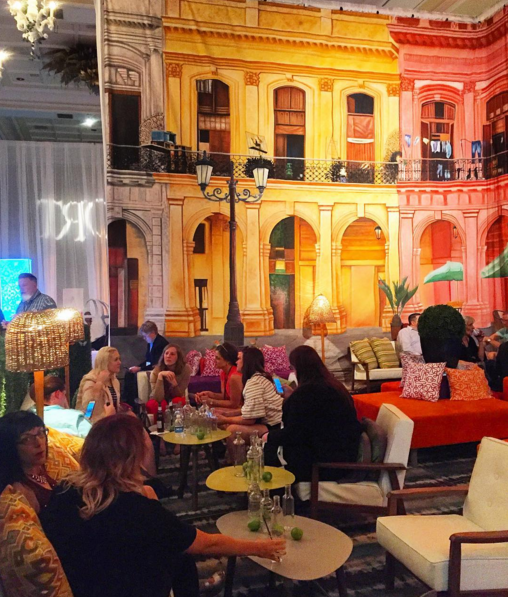 Serve tropical drinks and Cuban food as part of your Havana event design. Incorporate delicious, local food and drink with Havana inspired backgrounds. Showcase unique furniture and Havana inspired music. A Cuban band and salsa dancers will effortlessly complete this Havana event design in no time. The sounds of Havana will radiate throughout your event. Dancing will be inevitable. These elements are sure to round out this international event. Your guests will be transported to Cuba. No flight required.