We've added some beautiful new backdrops to our ever-growing inventory for the month of October. We love to keep you up to date on the latest & greatest backdrops we've been designing & painting. We're so excited to share them with you. Spooky, fun, & sporty. Check our new October backdrops out below.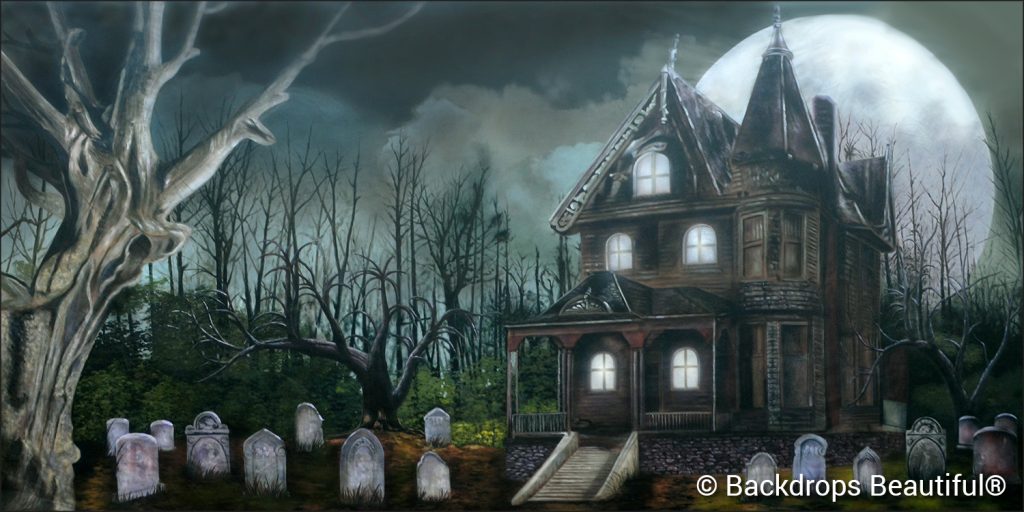 This Haunted House backdrop will bring chills down your spine. The tombstones fill the front yard of the eerie home while the backyard is an expansive, barren forest. The larger than life moon illuminates the sky. The steps leading to the spooky home are inviting yet terrifying. This backdrop is certain to transform your space into a haunted occasion. Perfect for your October Halloween inspired event.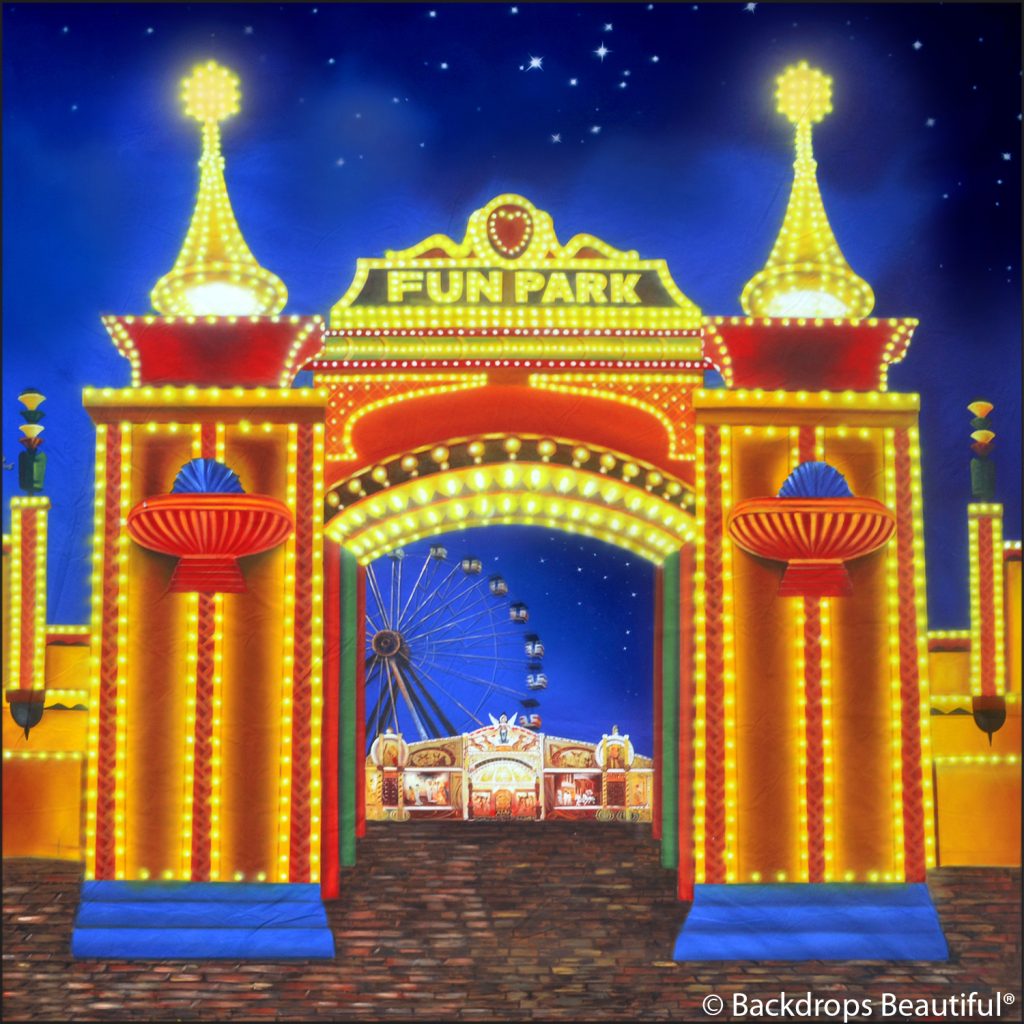 Our Amusement Park backdrop is sure to bring the FUN to your next event. This self-proclaimed "Fun Park" is so bright that it's lighting up the sky. Enter this amusement park to be entertained all day and all night. The ferris wheel in the distance is filled with amusement park goers. The carnival stalls are complete with games, food, drinks, and fun! Brighten up your party (& your day) with this vibrant background.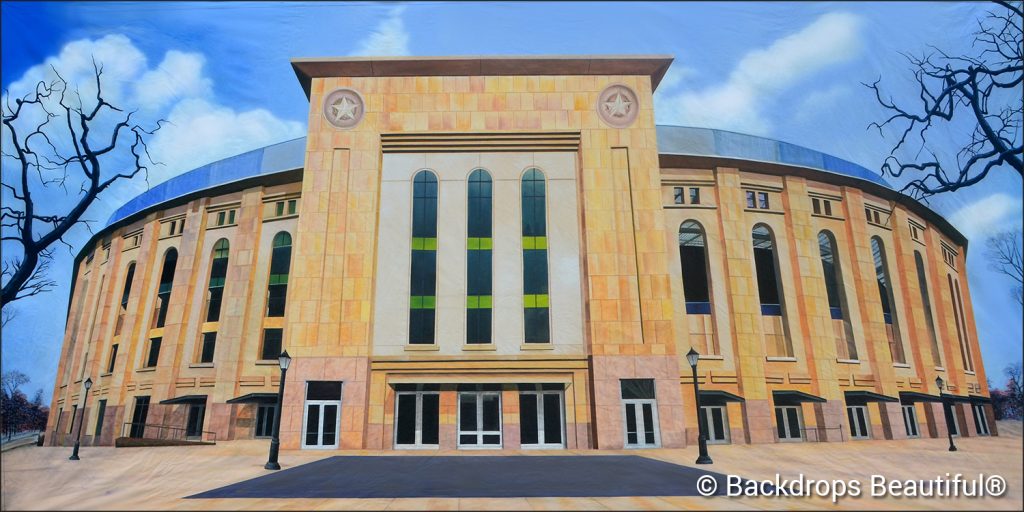 This Stadium backdrop is the ideal background to your next event or performance. The grandiose nature of this building lends itself as an impeccable addition to enhance your occasion. Whether it be an event focused on sports, music, or even a courthouse – this could be the backdrop for you. This backdrop is 20′ wide by 10′ high, which is the perfect size for an event or large group photo shoot background.
We are always adding new backdrops to our inventory and would love to hear your suggestions! We have over 2,500 backdrops in our inventory and we are constantly looking for new and unique ideas. Comment and let us know what backdrops you'd like to see added! Looking forward to your recommendations. We can't wait to show you our new backdrops for November.