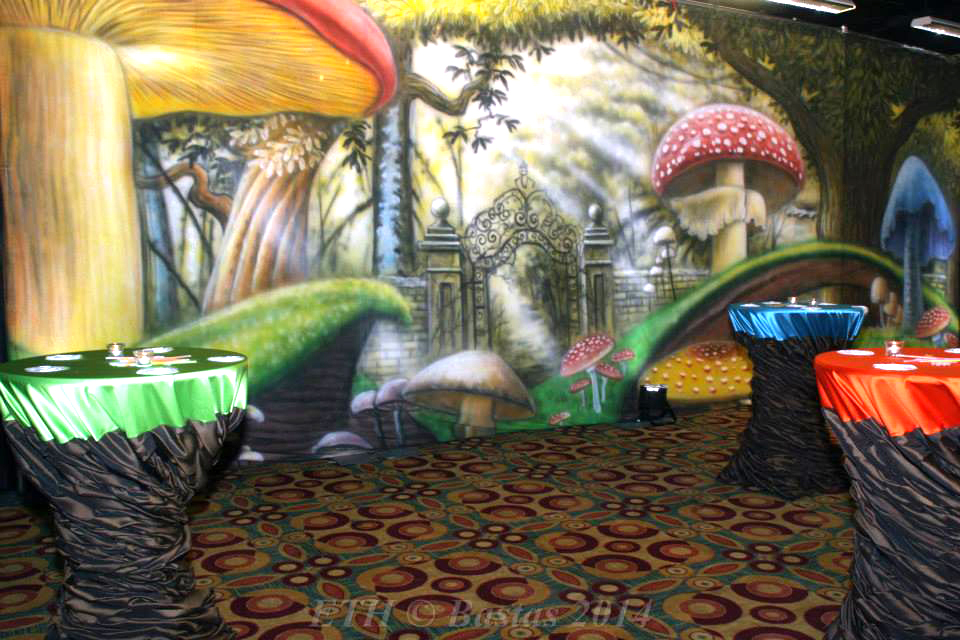 NACE Austin presents the Wonderland Eat the Heat Fundraiser
This year Backdrops Beautiful was fortunate to be a sponsor for the Nationally Recognized and Award Winning annual fundraiser EAT THE HEAT:  Wonderland hosted by the Austin Chapter of NACE. This year NACE-Austin partnered with the local charity The Arc of the Capital Area and produced an event that showcased Austin's finest culinary talent. The event was held at the Renaissance Austin Hotel on Thursday August 14, 2014. The summer event is a progressive cocktail style party where guests are treated to specialty cocktails, hors d'oeuvres, live entertainment with a grand finale featuring a Chef's Showcase and Silent Auction! We are looking forward to partnering up again next year with Austin Chapter of NACE and assisting them with another successful EAT THE HEAT event.
Backdrops Showcased:
Alice In Wonderland 3, Fantasy Castle 5, Mystic Forest 10 and Mystic Forest 3.