Last week we were in Las Vegas for the Catersource / Event Solutions Conference & Tradeshow! We had such an amazing time meeting so many new catering professionals, continuing our relationships with awesome exhibitors, and being involved in many of the exciting events.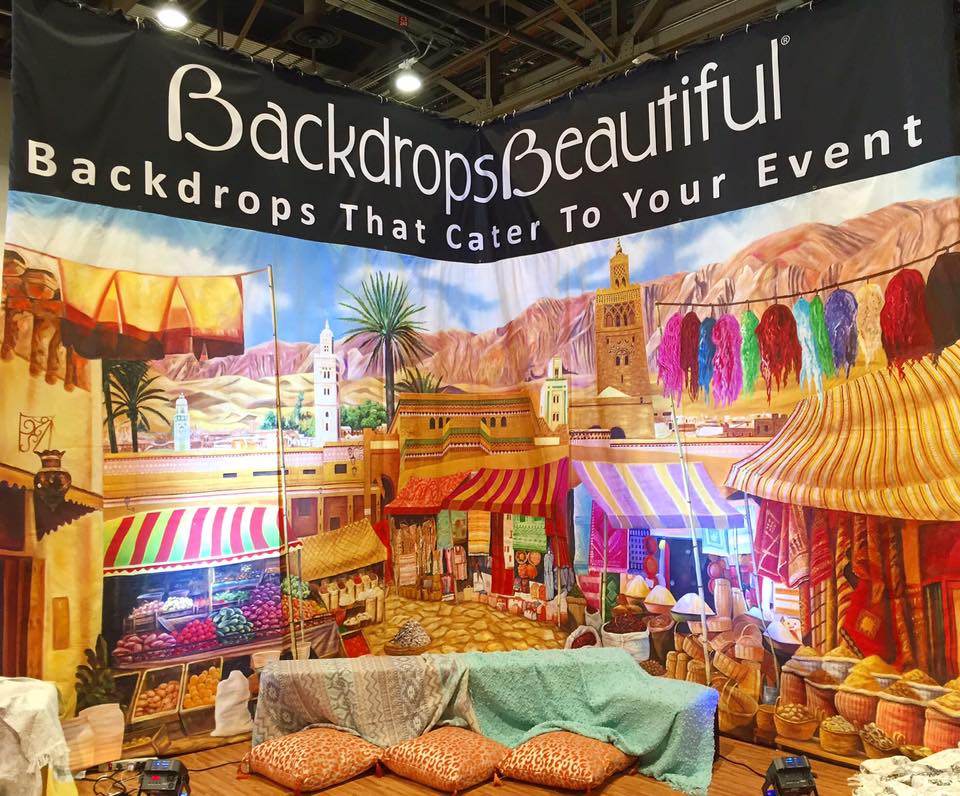 We decided to create a different look this year with the set up of our backdrops. We're always innovating, thinking of different ways to present our product to best fit your future events. We created two corners of our booth, both adorned with backdrops on each side. On one side we had a vibrant, energetic Moroccan Street Market, which you can see above. The goal of this set up was to educate the attendees on how backdrops can effortlessly bring the type of food you're serving to life.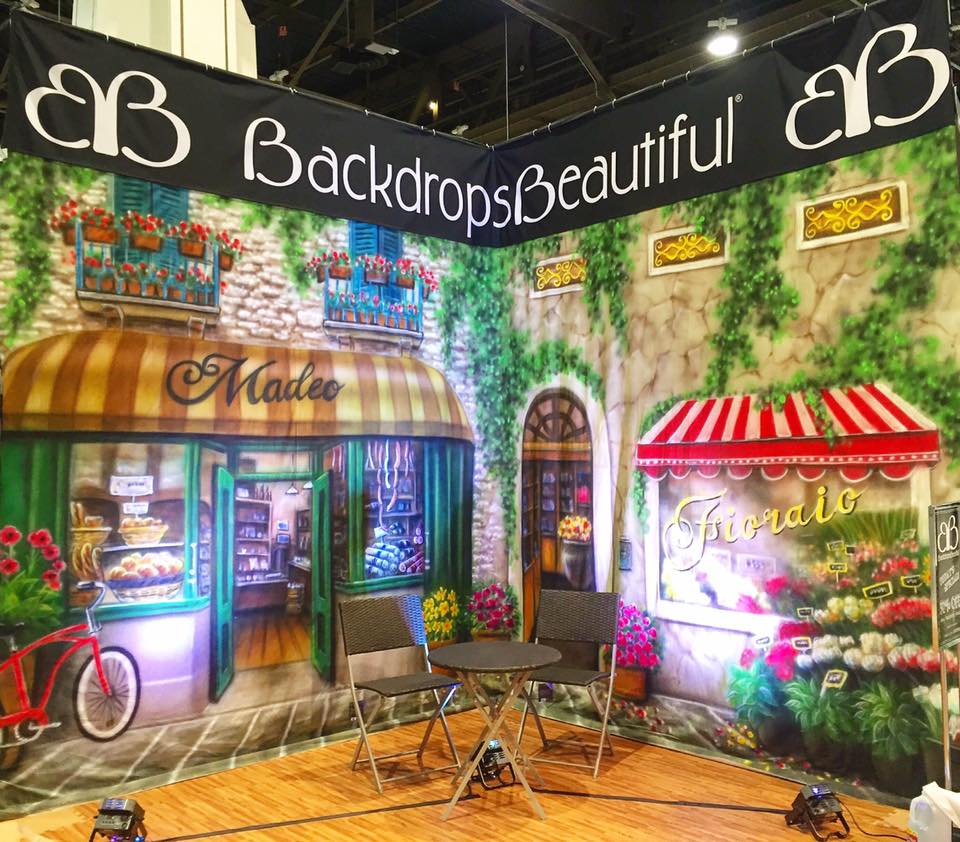 In the other corner, we showcased our Italian Street Scene backdrop that could easily enhance any Italian-inspired serving station. We love that caterers have serious input in the way their food is featured to ensure the best presentation possible. We all know that we first eat with our eyes and this is an easy way to leave a lasting impression.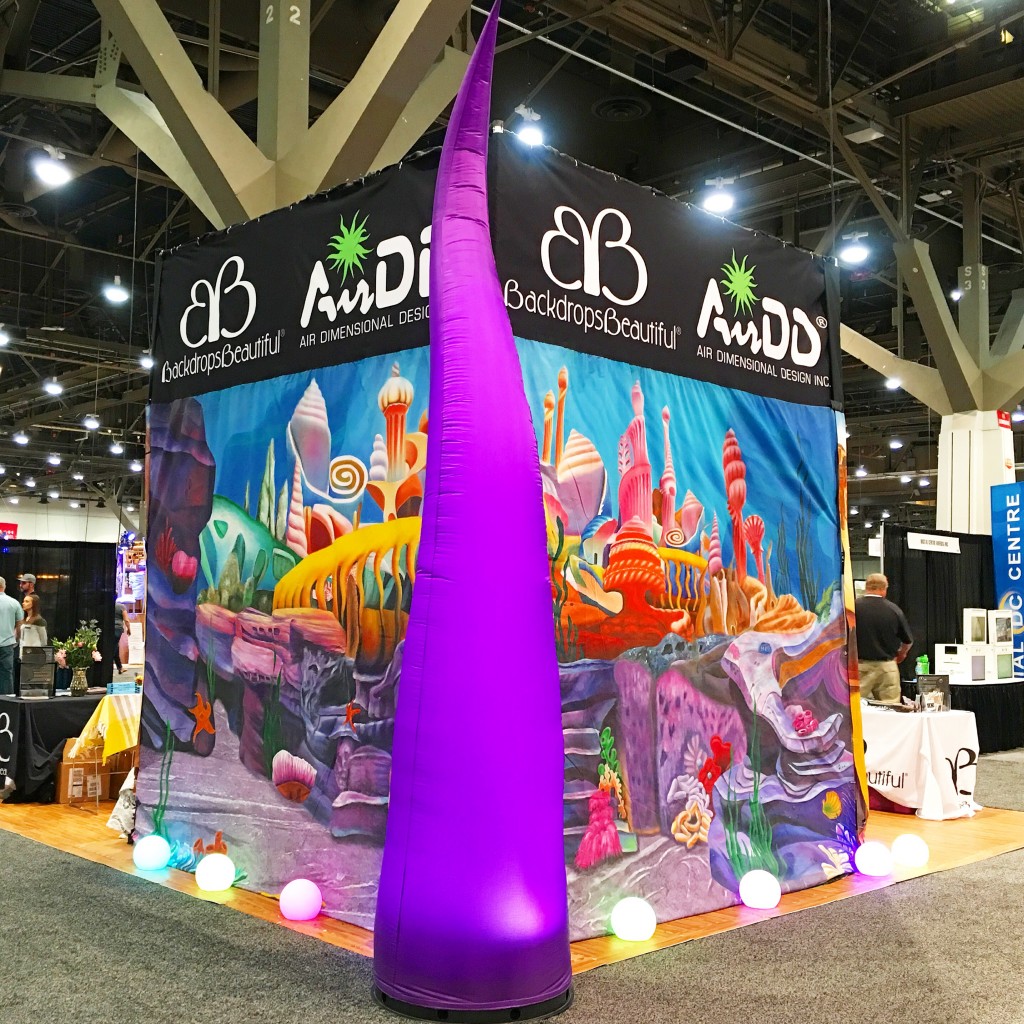 On the outside of our booth, we featured our Coral Kingdom backdrop perfect for a fun play on serving seafood. We partnered with the lovely Air Dimensional Design (AirDD) to enhance our booth with their amazing inflatables by showcasing their large purple sprout and fun mini light centerpieces.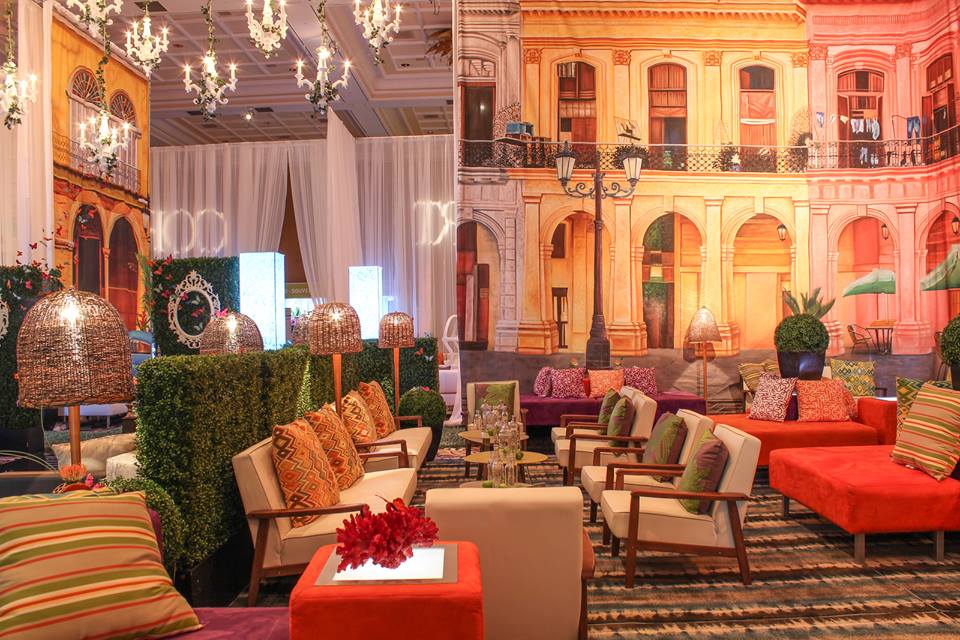 We were so excited to be a part of so many events during the Catersource Conference and Expo in Vegas. Our Havana Streets backdrops enhanced the CORT Welcome Reception at The Mirage Resort & Casino. The lounge was impeccably decorated. We were so happy to see how the amazing event designers utilized our backdrops. There were so many fabulous partners and sponsors that made this lounge a success. We couldn't be more thrilled to be a part of it.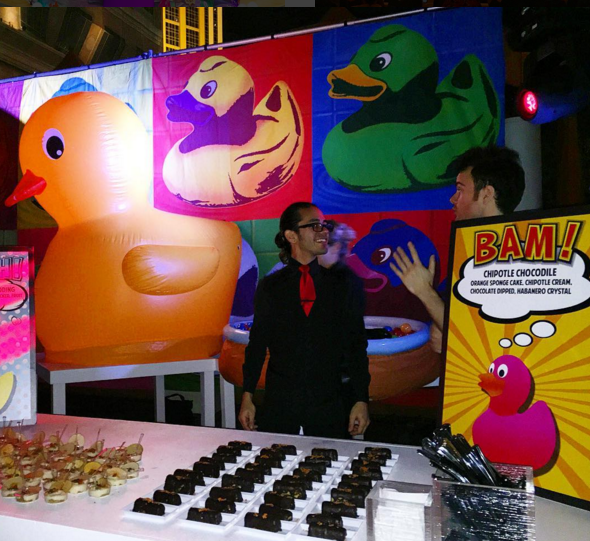 The Monday Night Party, 5 @ TAO, was an incredible display of delicious and delectable food, awesome menu presentations, and an exciting atmosphere. We painted this Pop Art Duck backdrop specifically for the event as the geniuses from Catering by Design were looking for a fun backdrop to enhance their duck-centric menu. It was so much fun to be involved in this creation of this backdrop, from inception to the event.
We're already looking forward to next year's Catersource in New Orleans! Can't wait to see what all of the talented #eventprofs come up with next year!
Tags: backdrop your event, backdrops in action, beautiful backdrops, Catersource, custom backdrop rentals, decor, event, Event Solutions, Events