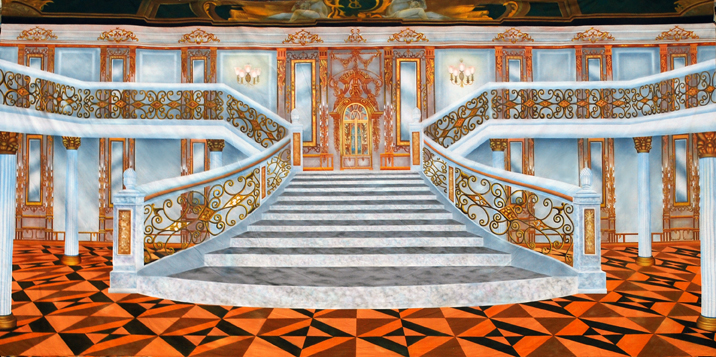 Last week I attended the 2012 BizBash Florida Expo & Awards in Fort Lauderdale.  This one-day event is the Florida's largest gathering of event and meeting professionals, with over 1,500 attendees and 130 exhibiting vendors.
This was our third year exhibiting and it was an exceptional expo for our company. Our main objective was to generate sales leads and raise awareness of Backdrops Beautiful in the event industry.  To help achieve these goals, we purchased a 20'x10' booth in the exhibit hall to showcase our hand-painted backdrop.  "Seeing is believing," which is why we always display the actual product our customers can expect to receive when renting from our company. This gives attendees an opportunity to see, touch and feel our backdrops and we're able to answer any questions they might have.  Our backdrops tend to attract attendees into our booth and sometimes line up to take photographs with their colleagues.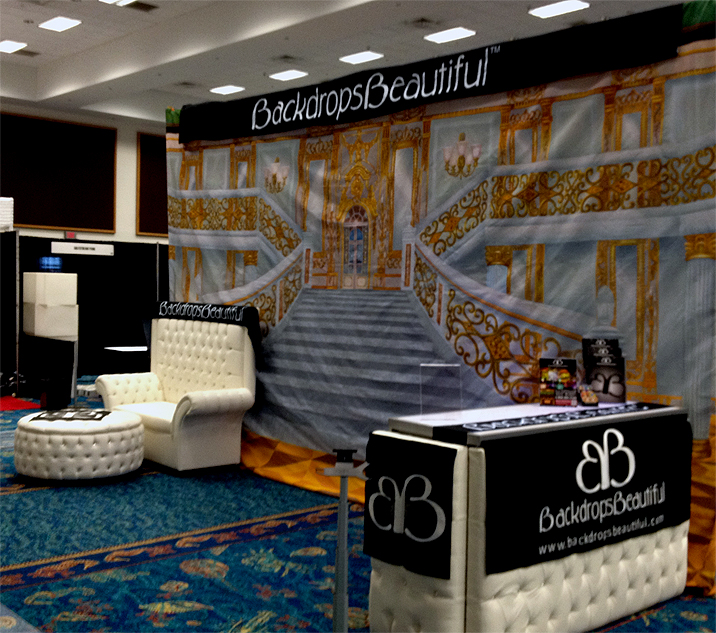 Within the first hour of the show, I observed quite a bit. Most notable was that trade show exhibitors appear to all fall somewhere along one of these two categories:  exhibitors sitting behind their booths, not making eye contact with anyone, texting on their cell phones and waiting for attendees to approach them or exhibitors approaching attendees with open-ended questions related to their pitch!  Many exhibitors offered giveaways to help attract attendee's interest or provided a unique experience at their booth. We offered a free Kindle Fire and enhanced our booth with some of AFR's Crystal Collection furniture pieces (thank you Tricia).  Some exhibitors gave away an excess amount of swag, whether it was pens or eco friendly tote bags while others hired great looking models.   However, I can see how certain attendees might find this patronizing or otherwise offensive.
BizBash provides a playground for networking amongst the other exhibitors.  I have been able to meet the most amazing people in the event industry and establish strong business relationships.  Last year I was fortunate enough to be across from Quest Drape and had the opportunity to meet Jackie Becker and her team.  This year I was in need of some pipe and base and some black drape.  At the last minute I reached out to Jackie and without hesitation she had my back.  A big shout out to Jackie Becker from Quest Drape!
In addition to generating sales leads, there are many benefits to participating in the BizBash Florida Expo & Awards. We increase brand awareness, strengthen our relationships with existing customers and are able to keep up-to-date with emerging trends and event technologies. And after all, "seeing is believing" and BizBash provides an engaging platform where attendees can experience firsthand what vendors have to offer!
Tags: AFR, backdrops, Backdrops Beautiful, BizBash, Quest Drape