Shop our Black Friday sale and save 15% off your next rental ALL WEEK LONG! Mention Offer Code: BLACK16 to save! Make it a night to remember & take advantage of these savings to enhance your next event! Our extensive collection of backdrops consists of an array of themes, scenes, and sizes. We aim to provide you with a versatile selection to satisfy all your creative needs. We have over 2,500 hand-painted backdrops in our inventory ready to transform your production! Our creative and dedicated team is available to suggest backdrops that will be perfect for your event. Call us at 858-300-2100!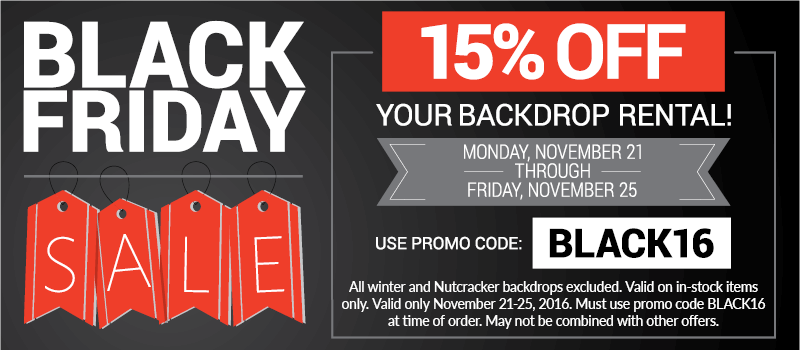 Looking to use our exclusive Black Friday offer, however, you have yet to finalize all of the details of your event? Reserve and book your backdrop now & have the opportunity to update any of the details later! Need a different backdrop? We have thousands in stock ready to transform your event! The date or location has changed? No worries! Our team is ready and willing to assist with all of your changing needs. We are standing by to help you in any way possible.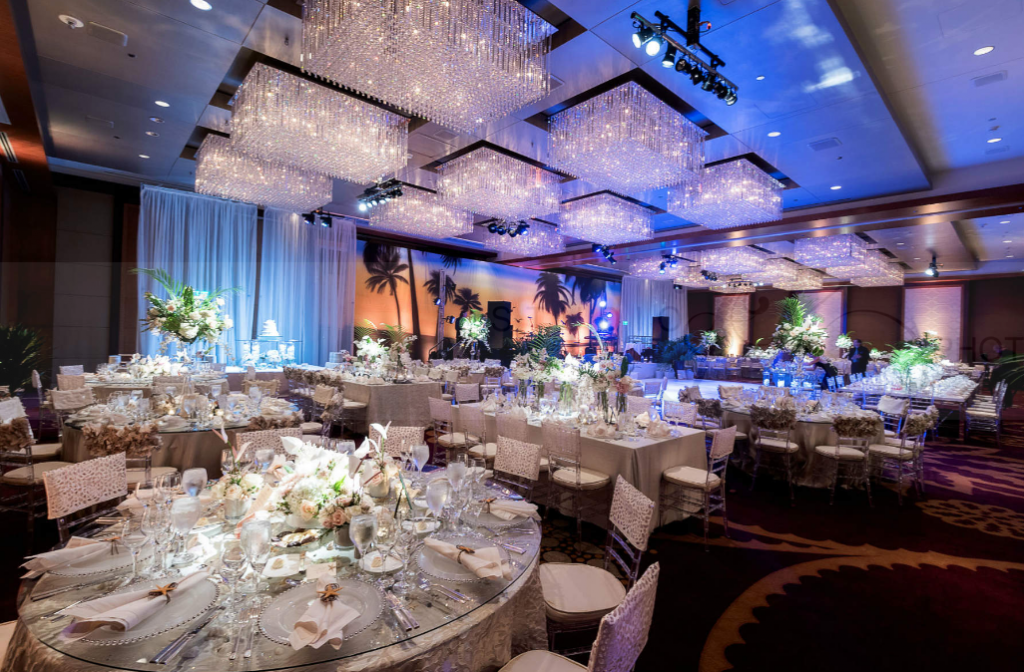 Our backdrops can enhance your event, no matter the type of production! Planning an event, wedding, anniversary, or birthday party? Want to transform your space and impress your guests? Look no further. Our backdrops will set the theme instantly and effortlessly! Producing your next dance recital and want to WOW your attendees? Our backdrops will make your dancers SHINE! Directing your next theatrical production and want to give your audience an immersive experience? Our backdrops do just that! Ask our team about our show themed backdrops that are ready to enhance your production. We have thousands of backdrops in-stock, ready to complement your show.
We are so excited to see how our backdrops transform your beautiful events, recitals, and productions!