We cannot believe that it's almost October! Of course, that means Fall, cooler weather, and Halloween just around the corner! No matter how you celebrate Halloween, there's always a hand-painted backdrop that can completely transform your experience.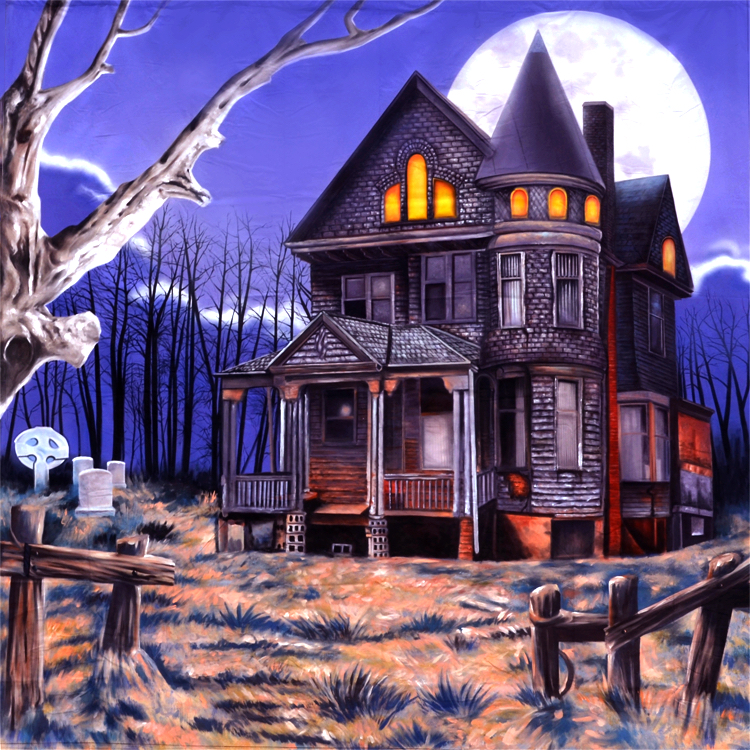 Are you having a party to celebrate the festivities and you want just the right background for your pictures of the event? If so, you're in luck! We have many 10 ft x 10 ft backdrops that can cater to your spooky Halloween night. My favorites include the steamy Cauldron in the moonlight, our mysterious Haunted House, our eerie graveyard that will send chills down your spine, and our Wicked Moon backdrop complete with a witch riding her broomstick.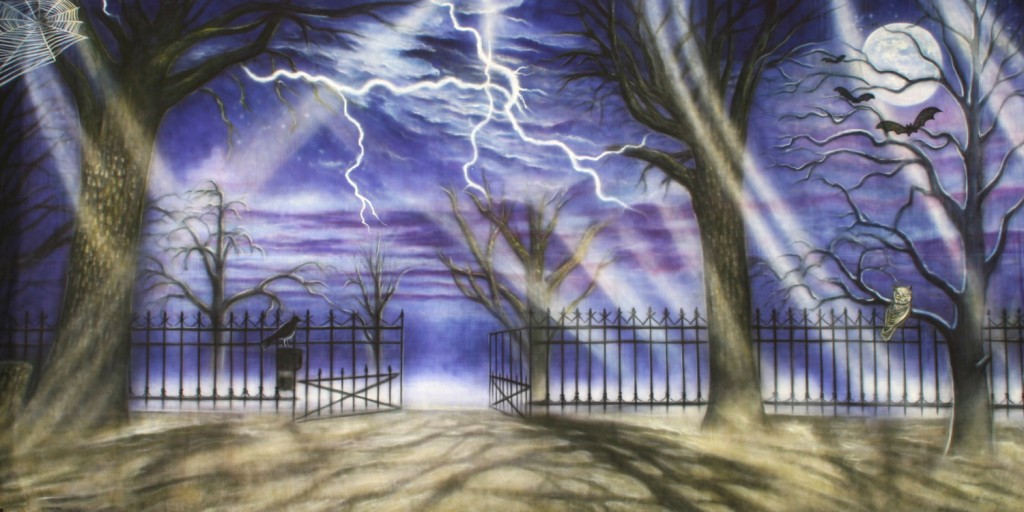 Maybe you want to wrap the room in Halloween backdrops to create an immersive experience for your friends, guests, or customers. In this case, a larger backdrop would satisfy your needs and provide the haunted experience of a lifetime. Our spooky haunted courtyard backdrop can provide the feeling of being lost in an eerie cemetery only to find barren trees, a full moon, and vivid lightning striking down.  I don't know about you, but I would be pretty afraid to walk through that gate above. This inescapable feeling is immediately brought to your event.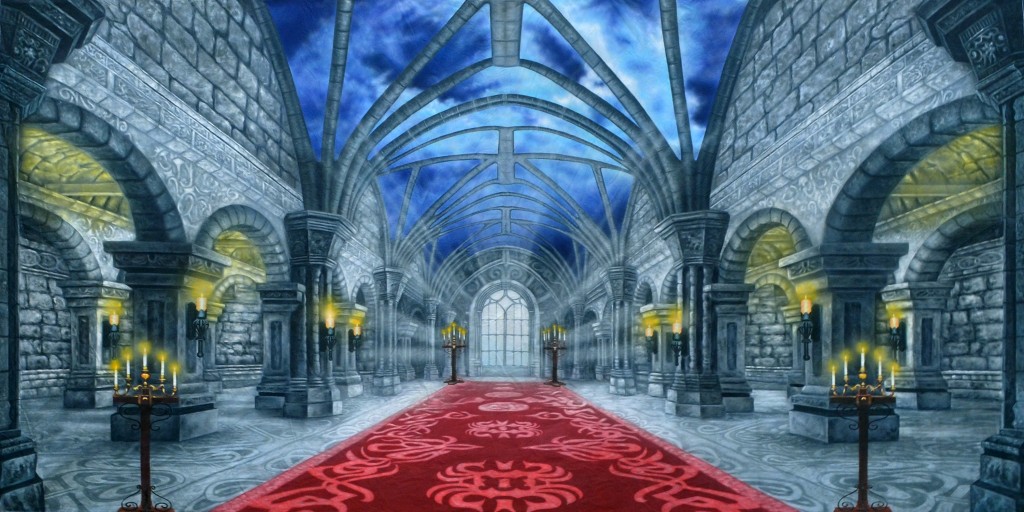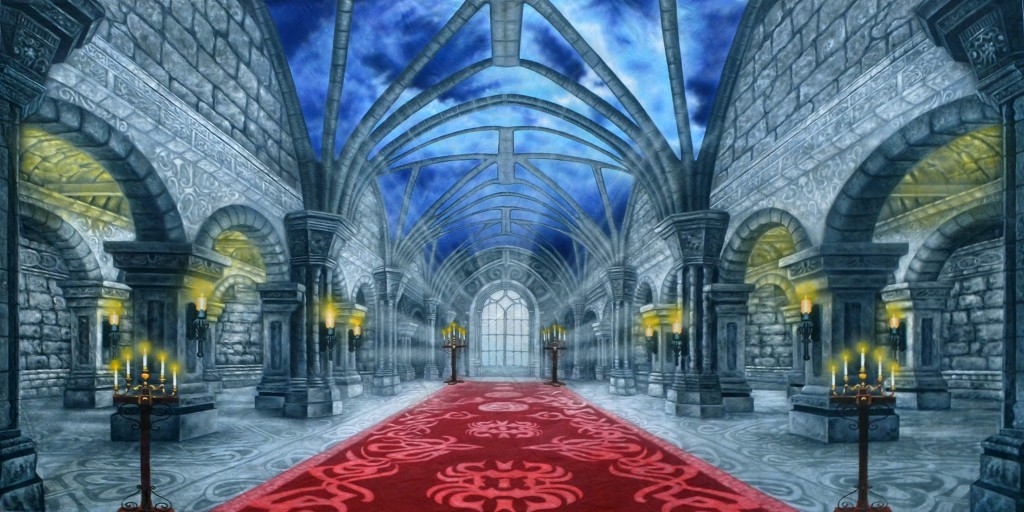 Looking to create an upscale experience through a highly sought after event, Halloween gala, or haunted midnight affair? Our Medieval Castle Interior backdrop provides the mysterious and ghostly experience, while inviting you in to walk on the red carpet. The night sky beaming in through the windows atop of the mansion complements the dimly lit interior. The stone interior provides a cold contrast to the warm yellow lights and carpeting throughout the middle of the backdrop. This is a perfect backdrop to transform the interior of any space and provides an amazing depth perception to the eye!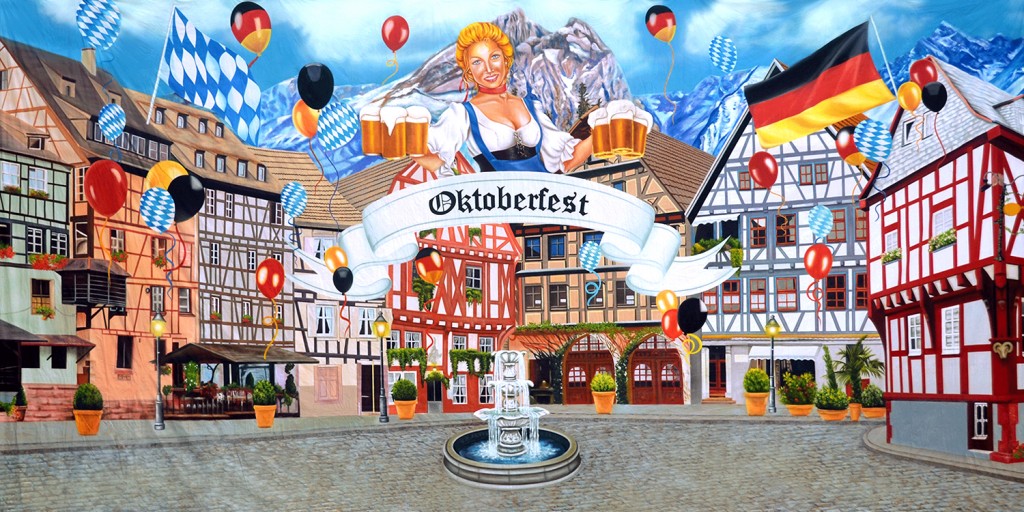 Prefer Oktoberfest as your event of choice instead of Halloween? We can't blame you, especially when this festival is focused around beer, quality time with friends, and good food! Looking forward to all of the October festivities!
Tags: backdrop, backdrop your event, backdrops, Backdrops Beautiful, beautiful backdrops, decor, Events, Halloween, theater