Our inspirational graphic designers and talented artists have created some unique and vibrant backdrops during the month of September! We're so excited to have these backdrops available to be rented or purchased for your upcoming dance recital, special event, theatrical production, or to be placed in your studio!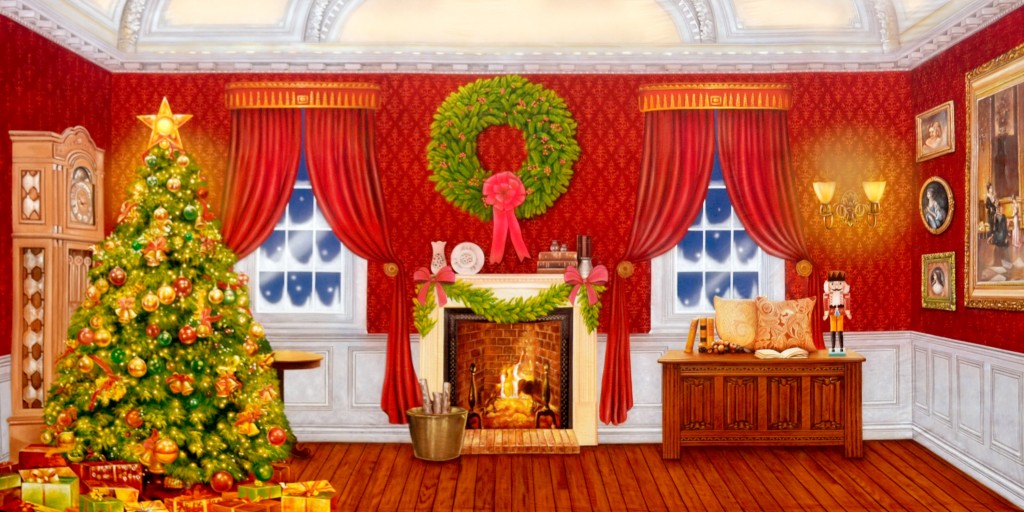 Our newly painted Christmas home backdrop showcases the ideal interior during the magical winter nights of December. With the snow outside the window and the moonlight shining down, this backdrop emanates a feeling of warmth and comfort to be inside. The Christmas Tree is adorned with effervescent lights and vibrant ornaments. It's topped with a prominent yellow star and surrounded by a plethora of presents for all that live within this home. The fireplace is generously decorated with a greenery and topped with a festive wreath above. This is perfect for any Nutcracker ballets, Holiday events, or Christmas themed performances!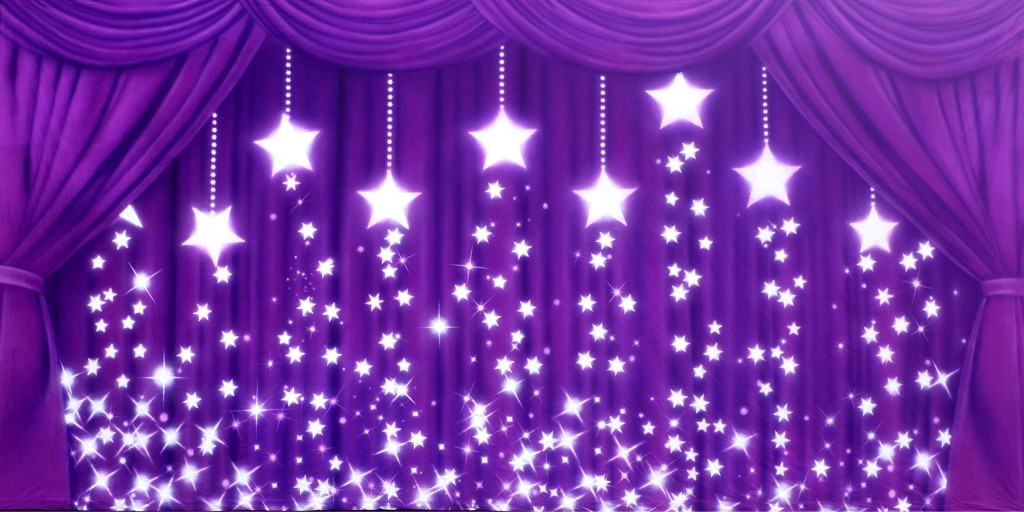 Looking for a beautiful backdrop that complements your actors, performers, or dancers? This purple drape and stars backdrop highlights just the right amount of shimmer and elegance. We all know that real drapes can be extremely expensive, which is why we are so excited to offer this affordable drape backdrop that looks just as amazing as real drapes. Love the style, but want a different color? Check out all of our drape backdrops here.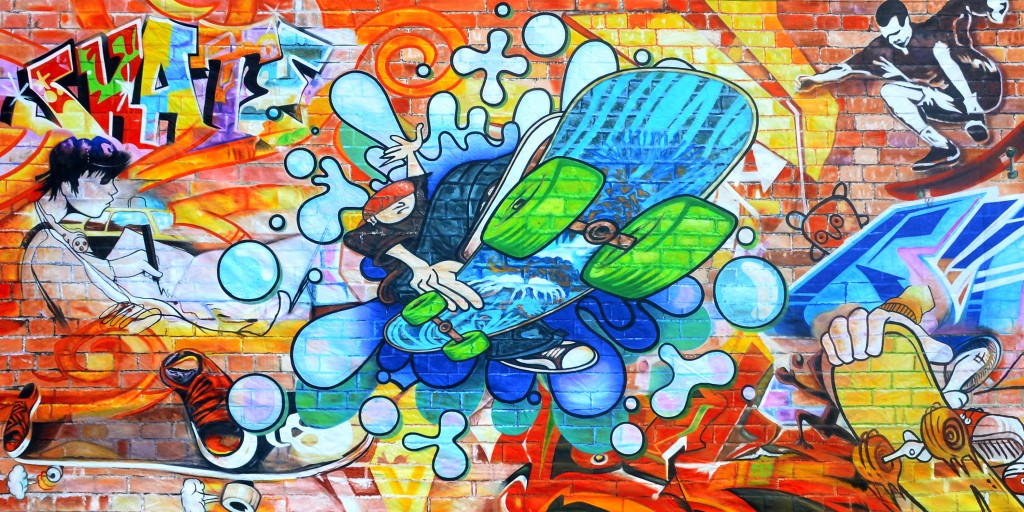 This Graffiti backdrop was inspired by our love for street art and the dynamic sport of skateboarding. This backdrop offers so many vibrant colors and an array of different images that creates a seamless and unique design. This was a custom rental that we designed together with a customer for a Bar Mitzvah to celebrate his love for skateboarding and passion for street art. What person that loves skateboarding wouldn't want this at their event or party? This backdrop creates a fun and playful atmosphere and looks wonderful as a background in pictures, video, and in person!
We can't wait to see what new backdrops are painted next month! As always, feel free to let us know if you have any ideas of backdrops to add to our ever-growing inventory!
Tags: backdrop your event, backdrops, beautiful backdrops, Christmas Backdrops, custom backdrop rentals, dance, nutcracker, theater