It's time to showcase some of our newly painted backdrops! These are our fall favorites that may or may not have anything to do with fall & that's alright by us! It's so fun to constantly add to our inventory. We love designing new backdrops & love when they are freshly painted! These new backdrops are sure to enhance your event to the next level!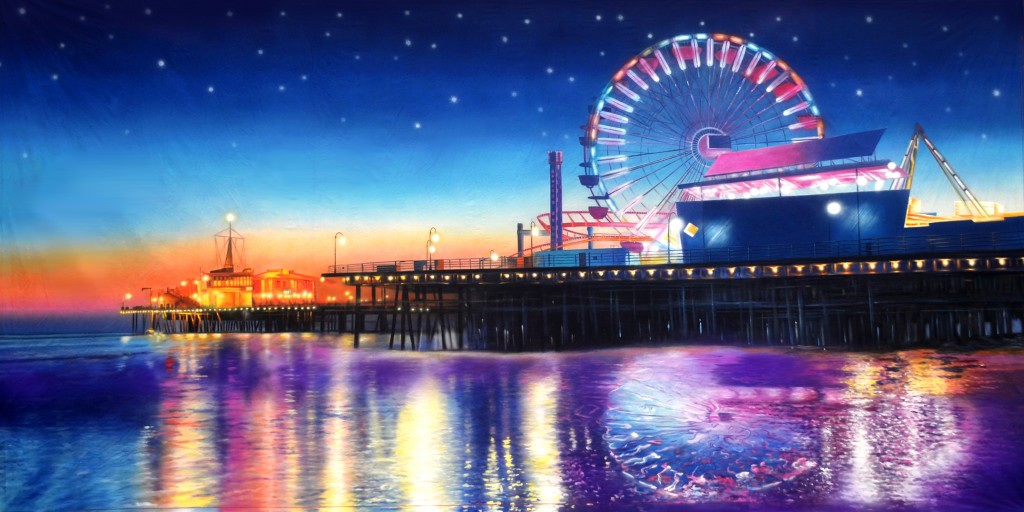 Our Pier 2 Carnival backdrop is the perfect, vibrant background to bring life to your next event or party! We love this iconic pier in Santa Monica. There are so many fun activities for people of all ages to enjoy. From the ferris wheel to the roller coaster to the restaurants and ice cream shops, there is so much to enjoy. All of that fun and excitement shines through in this lively and vivid backdrop. The sunset and reflection of the bright lights on the ocean add a dynamic element to the scene.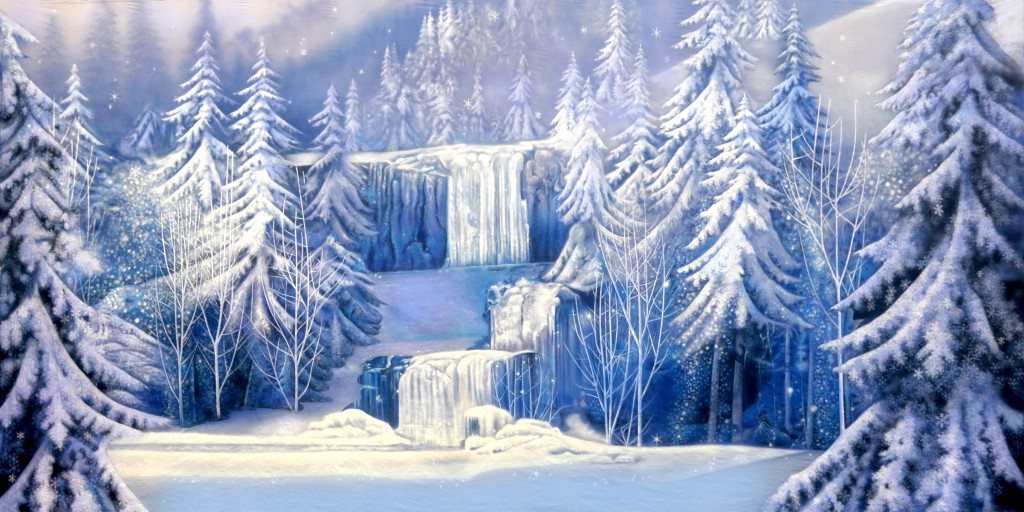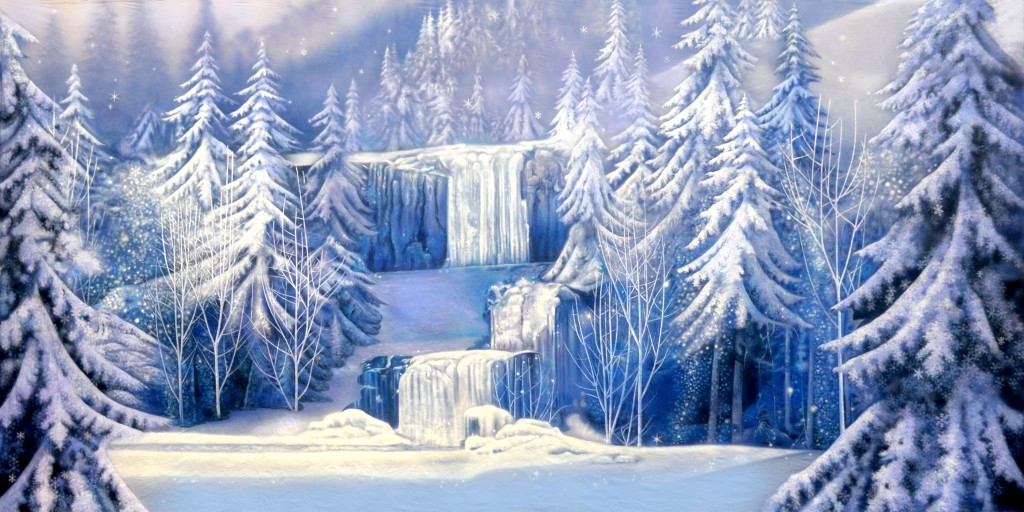 Our Winter Waterfall backdrop is the ideal scene for a snowy, wintry themed event, recital, or production. This backdrop features a frozen waterfall, which is a unique element that adds a chilling and beautiful effect to the backdrop. The snow covered trees, both near and in the distance, provides a depth perception that feels as if you were walking into the snowy abyss. This will enhance your winter wonderland production instantly.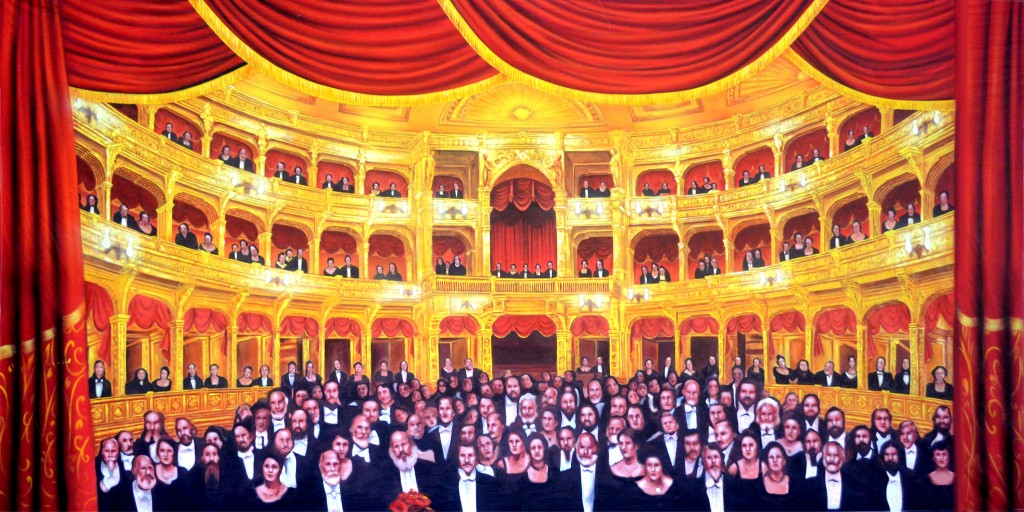 Want to bring a theater audience to your event or production? Look no further. This newly painted Downstage 2 backdrop provides the idyllic drapes surrounding a gorgeous theater filled to the brim with onlookers. The gold theater is a sign of elegance and class, which is perfectly complemented by the red drapes. Create a theater-like atmosphere in no time!
Check back with us next month to see our newly painted November backdrops! Have an idea for a backdrop? We'd love to here it! Adding new hand-painted backdrops is one of our favorite parts of the business!
Tags: backdrop your event, backdrops, dance, Events, new backdrops, theater