We are so excited for a few reasons. First, it's Spring and what's there not to love about Spring? Blooming flowers, beautiful weather, the countdown to summer. Second, our designers and artists have crafted some awesome backdrops during this lovely season. We're ecstatic to share these with you. We know that these new backdrops will look stunning at your next event. We are looking forward to how these backdrops will enhance your production!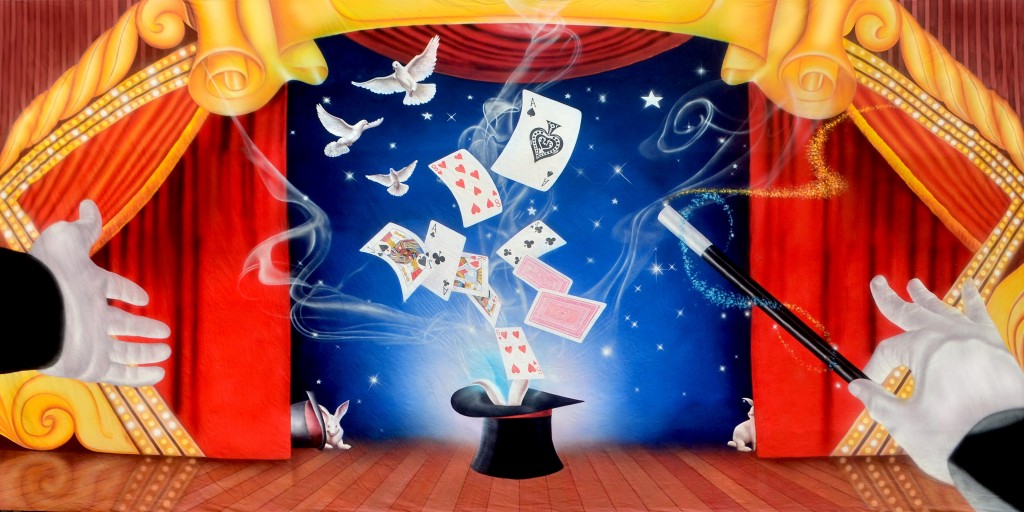 You never know what's going to come out of the magician's hat in our brand new Stage Magic backdrop. Abracadabra! The doves, deck of cards, and whimsical smoke appears. Amidst the blue background and illuminated top hat, magic appears. The red drapes lined with gold adorn the stage and the magician's hands guide the sorcery. Can you spot the two rabbits? After some looking, we definitely can. After all, traditional magic isn't magic without rabbits coming out of a hat!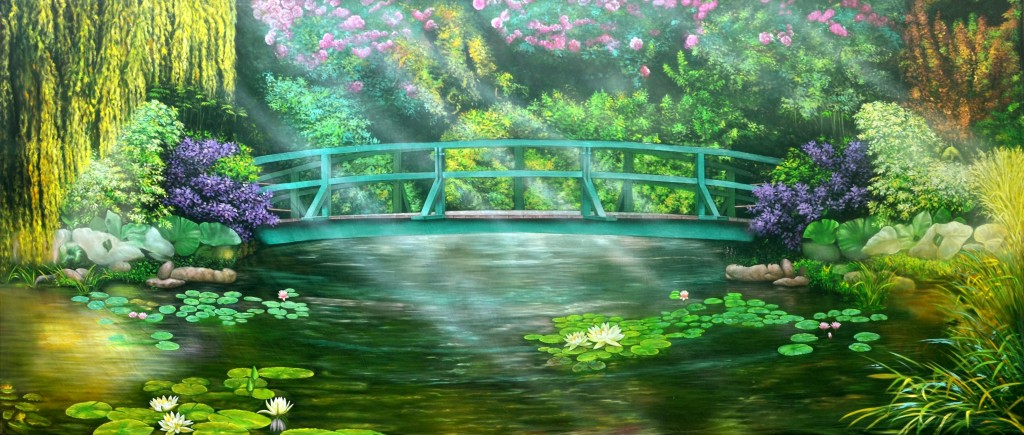 Our Pond 3 Bridge backdrop is the perfect Spring scene in a romantic, lush garden. The sun peaking through providing the perfect lighting within the background. This serene pond full of water lilies and surrounded by lush plants and beautiful flowers. The bridge provides the perfect access to walk over the pond into the deep edges of the garden. This new backdrop is completely romantic and utterly gorgeous.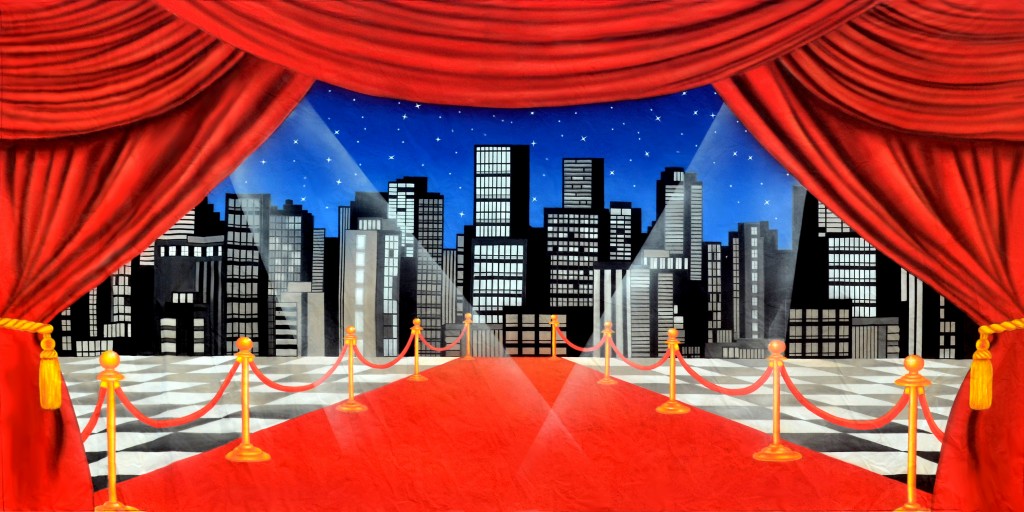 This Stage Skyline backdrop sets the Hollywood style stage with a stunning skyline. When you stand in the center of this new backdrop, the spotlight is directly on you. It's an easy way to bring the Hollywood life to your next event. All of your attendees will get to live the red carpet life for the night. Act like a celebrity and strut your stuff in front of our vibrant backdrop.
We're so excited about these new backdrops. We cannot wait to see how they transform your event, enhance your recital, or complete your production!
Tags: backdrop rentals, backdrop your event, backdrops, Backdrops Beautiful, dance, Events, new backdrops, theater