Here are our featured new backdrops for the month of February! We're super excited to show you these hand-painted backdrops. Our designers and artists have put all of their talent and effort into making these awesome backdrops.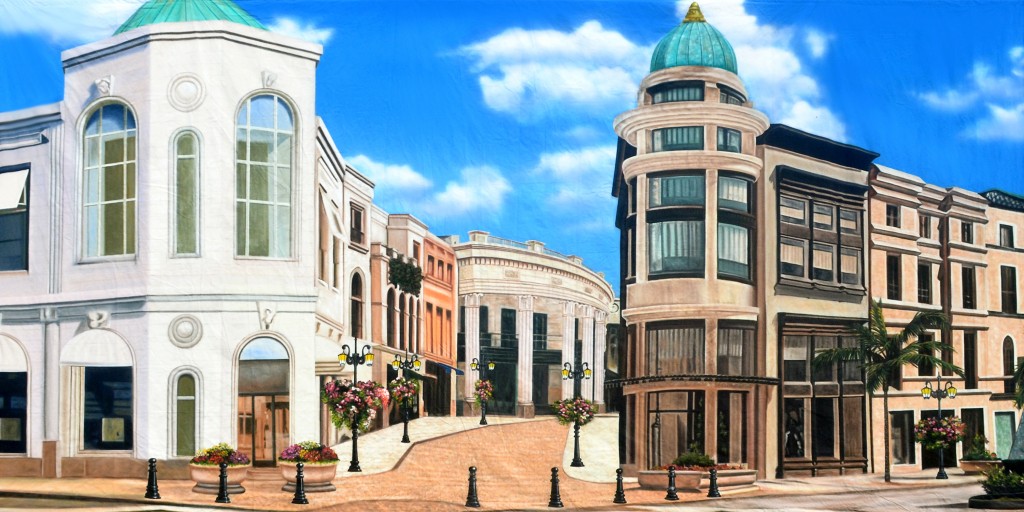 Our Street Mall backdrop is a highly detailed depiction of unique architecture. This hand-painted backdrop invites you to walk along the sidewalk between the buildings to venture to see what other buildings are around the corner. The inspiration for this backdrop is the iconic Rodeo Drive in Beverly Hills, California. Rodeo Drive is a major shopping and tourist destination. This backdrop sets the ideal scene for a Los Angeles themed event as it makes you feel that you are in one of the most famous places in California.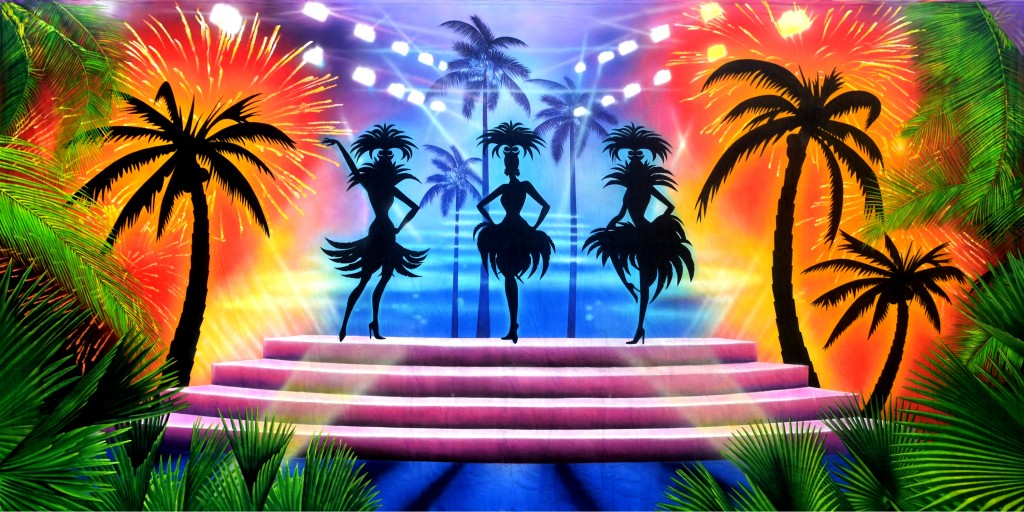 This vibrant backdrop is sure to catch the eyes of all of your attendees. Our Stage Showgirls 5 backdrop sets the stage with the vivid colors and the extensive detail. This backdrop features silhouettes of showgirls and palm trees amidst a bright sunset with fireworks, green palm leaves, and market lights along the top. The purple stairs of the stage are the perfect complement to the the blue sea in the background, complete with ripples in the water. This background can easily transform your event to a vibrant affair.
Imagine you're inside a warm, cozy mansion adorned with beautiful red drapes looking out on a snow covered village. That's the feeling you get when experiencing our newly painted Mansion View Backdrop. The pine trees are covered in freshly fallen snow and the houses in the village are warmly lit. This backdrop creates a majestic and elegant atmosphere for your dance recital, special event, or theatrical production.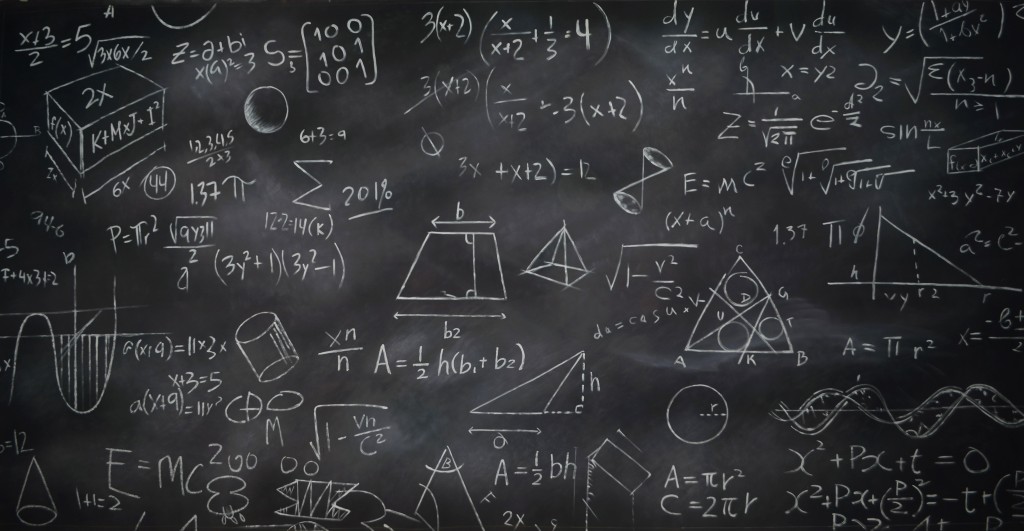 Our Chalkboard backdrop will literally take you back to your school days. I challenge you to try to tell the difference between this new backdrop and a real chalkboard. The smudges of chalk beneath the math equations create an authentic classroom experience. No matter where you go, you can create a classroom with this new backdrop.
We are constantly adding new backdrops to our inventory! Check back next month to see what we've been up to! Suggestions for new backdrops? Leave a comment below!
Tags: backdrop, backdrop your event, backdrops, Backdrops Beautiful, beautiful backdrops, dance, Dancer, decor, event, Events, fireworks backdrop, new backdrops