This is the perfect time to incorporate the essence of summer into your events! This can be accomplished through your scenic décor, food and drink, and vibrant florals. Featuring a few of our summer designs to transform your special affair below.
Summer Designs and Inspiration
Summer Soirée under the Moonlight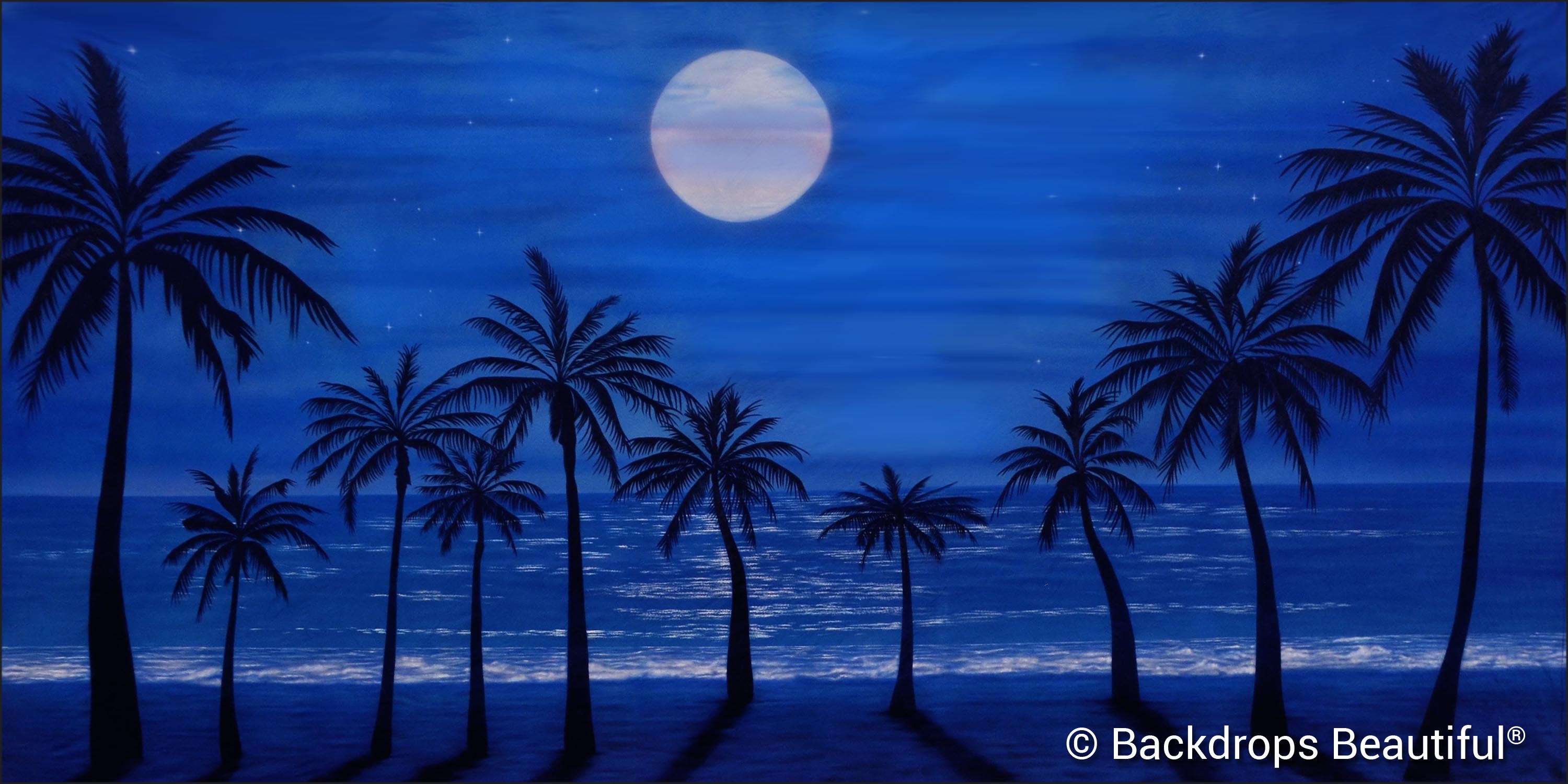 Our Tropical Beach Moonlight scene will transport you to a magical island all to yourself. The moonlit beach full of palm trees gives all the tropical vibes. Summer always has us dreaming of warm weather, serene oceans, and beautiful beaches. The nighttime blue hues are complemented by the bright light originating from the moon and reflecting on the ocean below.
Sunflowers during the Sunset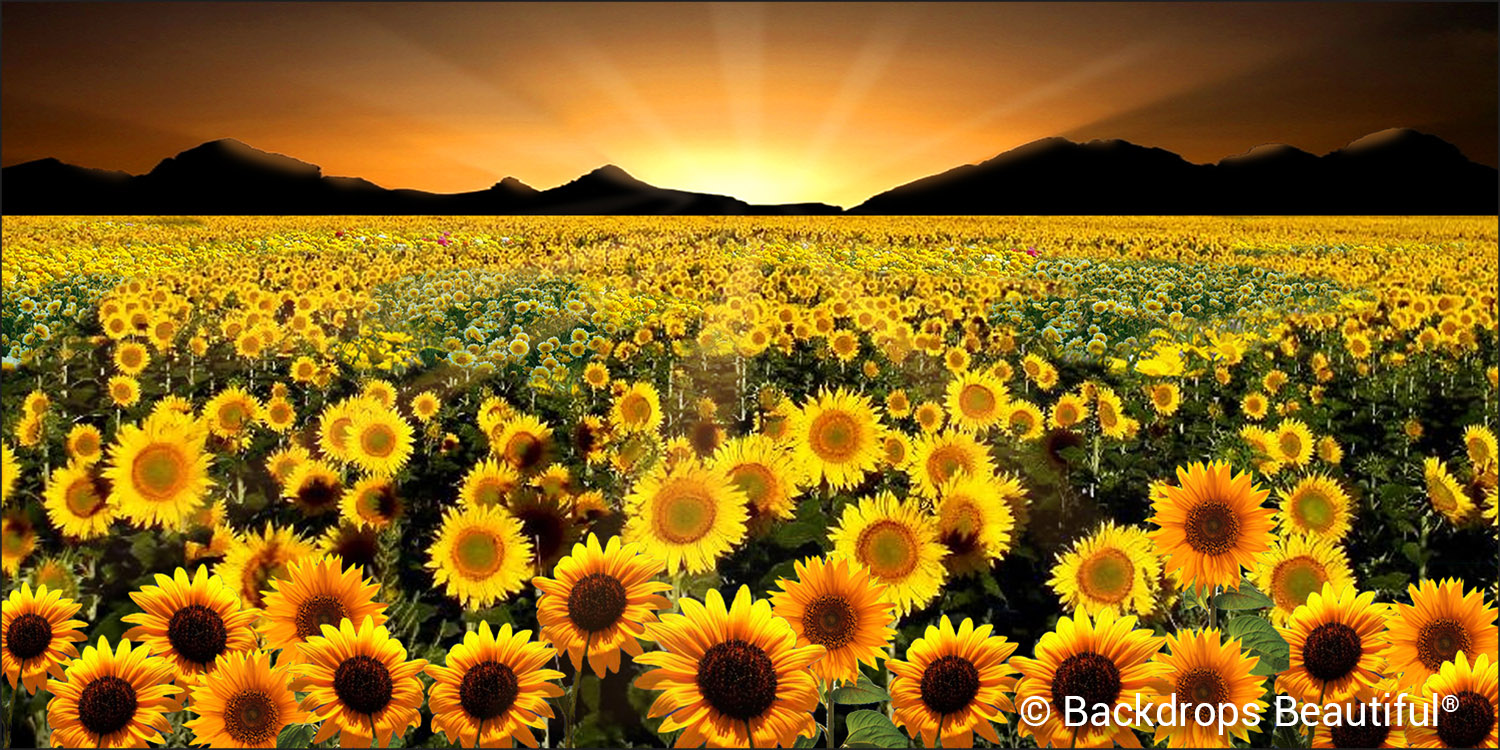 There's nothing like those summer sunsets. This sunflower filled sunset scene is set amongst stark contrast to the mountains in the background. The sun emanates warmth & light that fills the scene with the magical moments of day turning into night. Full of warm tones of yellow and orange, this scenic view is one that will instantly enhance your event.
Summer Nights in Havana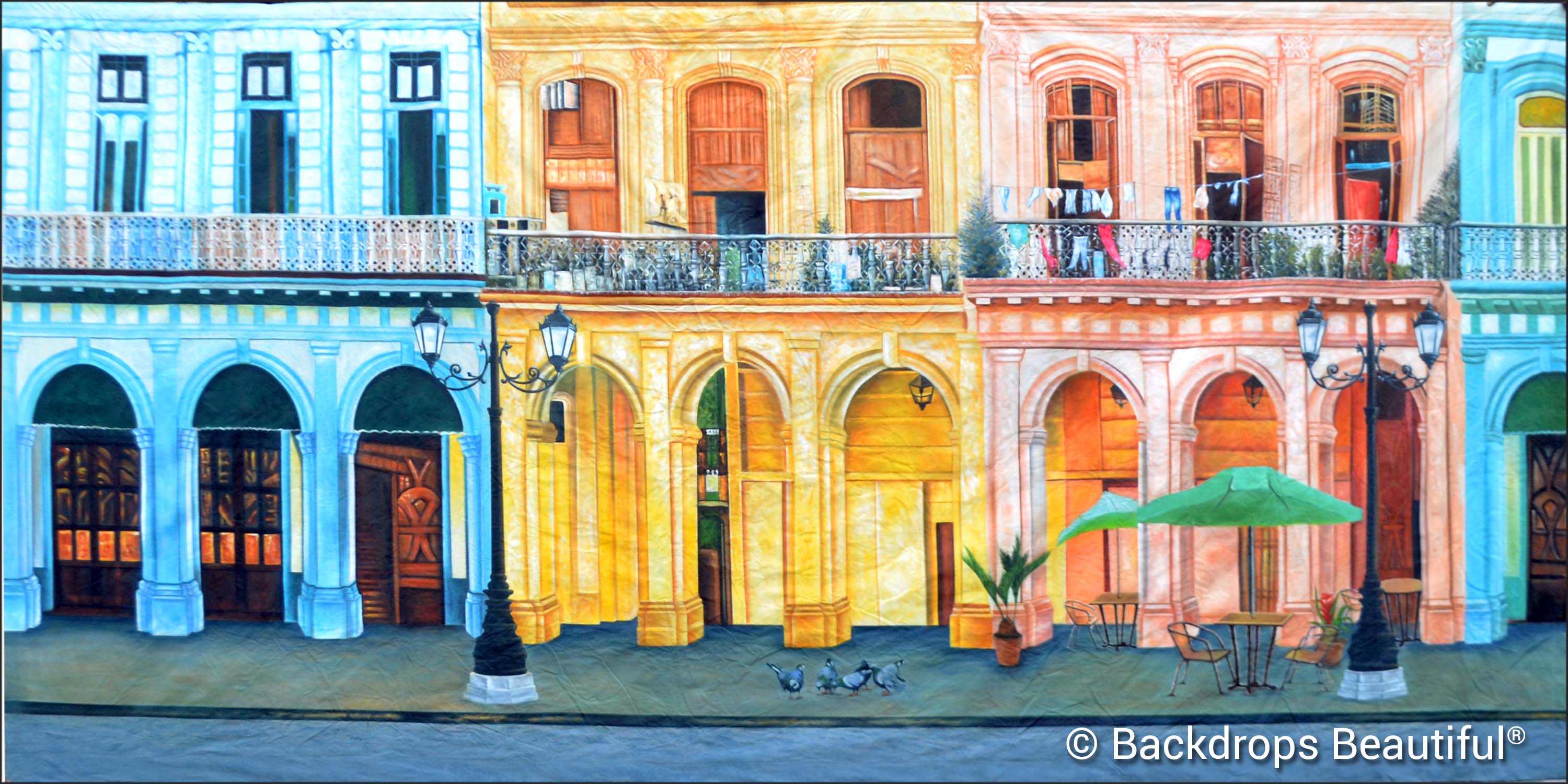 Our Havana Streets backdrop is a new addition to our colorful Havana nights series. Now offering these scenes in multiple sizes, this collection will effortlessly transport your guests from any location to Cuba. Pair these backdrops with a Cuban inspired meal & you'll provide your attendees with the full experience. This collection can also be used for a room wrap where you cover every wall with a backdrop to create a fully immersive event. These are the ideal summer designs for your special affair.
Our extensive collection of backdrops is full of inspiration for your upcoming event – no matter the theme! With over 2,500 backdrops, we're sure to have a scene that will speak to your occasion. You can browse more summer designs here. By hanging our backdrops, you can instantly achieve the look you want. We take the worry out of backdrops and will make the process as easy as possible, so you can focus on the rest of your event.