Backdrops Beautiful would like to thank everyone for stopping by our booth at the UDMA Dance Resource & Costume Show in Secaucus, NJ. The 3 winners of our $300 off backdrop rental raffle will be announced via email.
The Secaucus show was outstanding! Some school owners were so excited when they viewed our highlighted themed backdrops in our brochure that they decided they didn't want to waste any more time researching for their upcoming dance recitals and booked from us on the spot!
We showcased our Dance Ballerina Backdrop as requested by our customers'. Rather than displaying a digital backdrop, we created a 10 x 10 version of our product to provide customers the opportunity to see, touch and feel the quality of the painted backdrop they will receive upon ordering from us. This backdrop attracts many people because of the vibrant colors and whimsical appeal that can create an impact at any dance recital.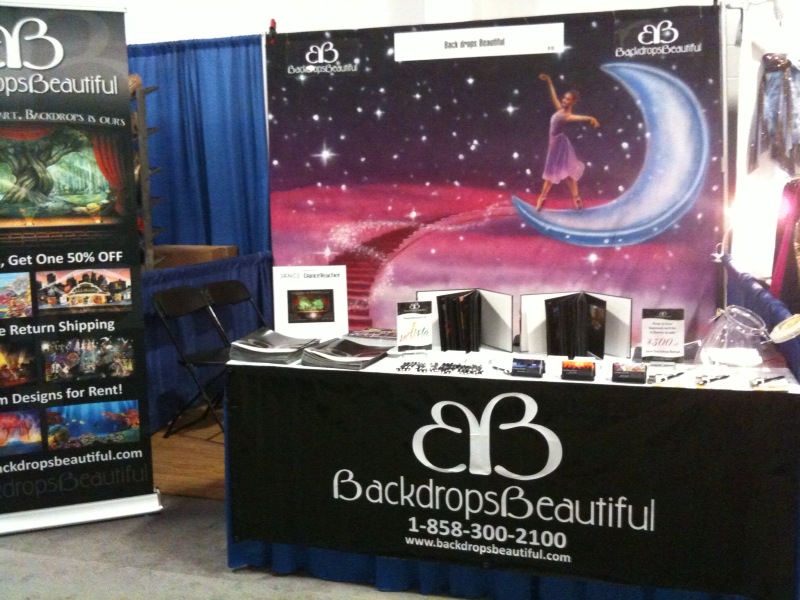 Tags: backdrop, backdrops, Backdrops Beautiful, beautiful backdrops, dance, dance recital, Dancer, UDMA