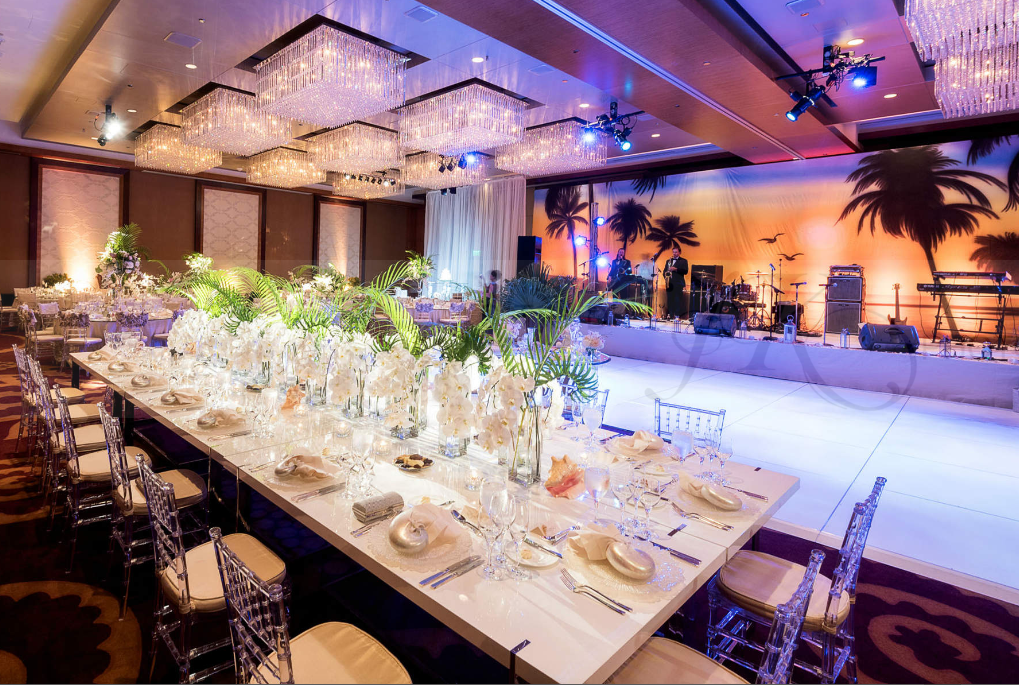 It's Wedding Wednesday and we are so excited to share this gorgeous, vibrant wedding with you! Have you ever thought what could be the extra step that you could take to make your event unique and stand out above the rest? Or are you looking to trace a subtle theme throughout your day? That's exactly what this couple did! A tropical, beach themed wedding complete with seashells, sand, and a scenic backdrop behind the band! A tribute to a couple that met near the beach! With all of the greenery and the beach themed backdrop, this indoor wedding was immediately transformed into an unforgettable affair!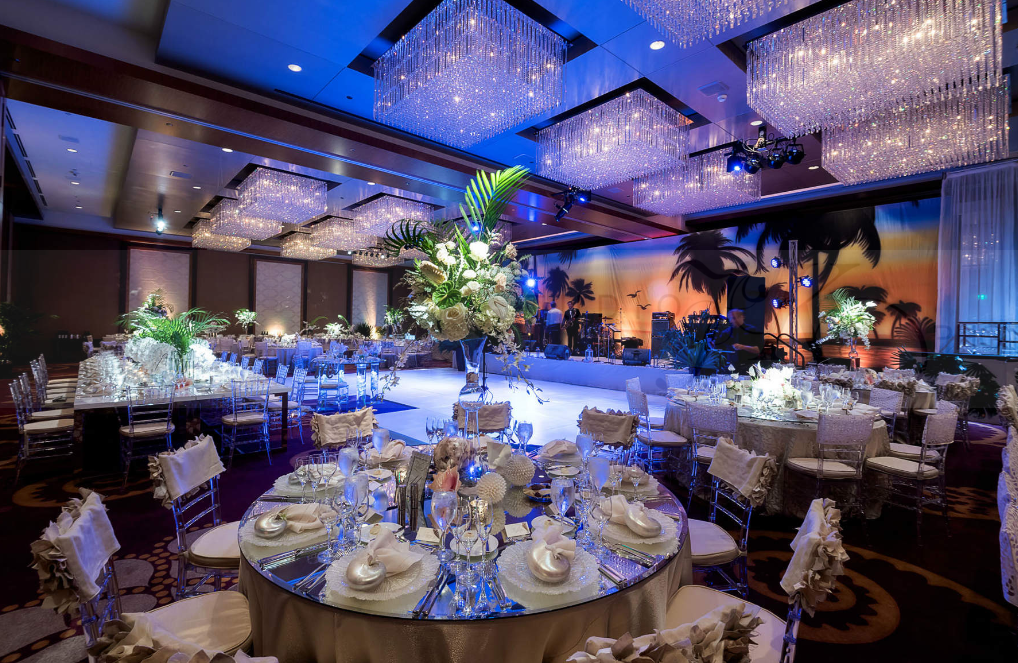 It's always the details that make a wedding distinct, extraordinary, and a night to remember. The details are often the fun part of planning a wedding anyways. Using a backdrop is an easy and affordable detail that we can take care of! It's so simple to reserve a backdrop that will completely transform any ballroom or event space. Look at these pictures and I think you'll agree. The decor at this wedding is absolutely stunning!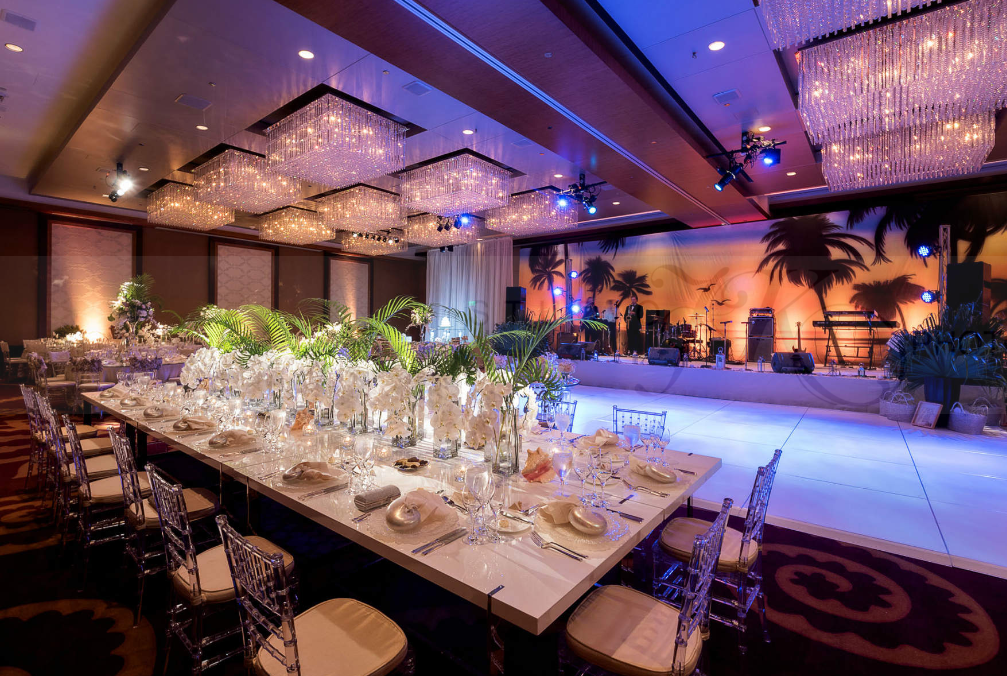 Want more ideas on how you can use our backdrops to enhance your event? Call us at 858-300-2100 to talk with our team! We're always here to give you ideas on where you can place our backdrops, how you can use them, and to suggest which backdrops be best at your wonderful affair! We have thousands of themed, abstract, and celebratory backdrops in-stock ready to create your ideal atmosphere. Want to rent a backdrop to complement your photo booth? We have an array of 10′ x 10′ backdrops just for that as well!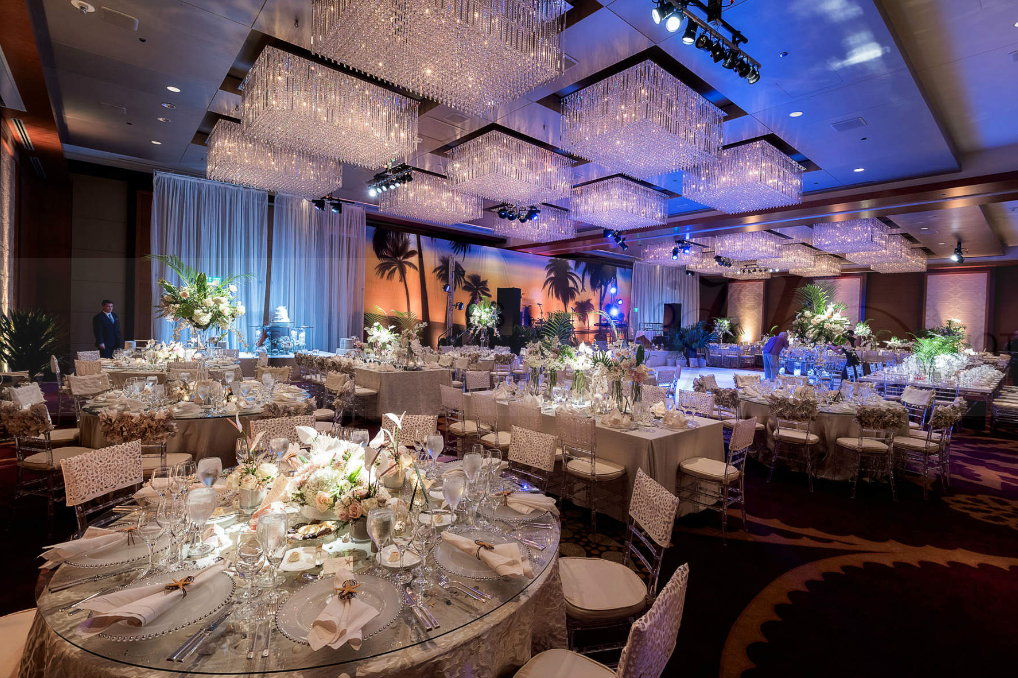 Interested in seeing our other wedding backdrops? Click here to see more! We are so excited to see how our backdrops enhance your next event! Using backdrops as decor is a unique way to make your affair remarkable and distinct!