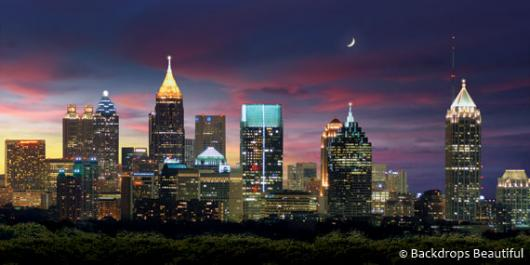 How many of you watched the Season 2 finale last night of The Real Housewives of Atlanta? It was another exciting episode full of drama as usual and we could not expect any less from the Atlanta Housewives Divas. What did you think of She by Sheree Spring 2010 Collection? Join in on the fun and rate the looks here. We can't wait to see the reunion episodes. However, the 2 part reunion will not air as previously scheduled on Oct. 29th and Nov. 5th due to the tragic death of Ashley Jewell. We will keep you posted as soon as we find out the dates.
If you enjoy all the parties and glamour on the show why not have a party with your closest friends? You can turn it into a themed party and rock out to "Tardy for The Party" by Kim Zolciak and rent one of our 10 x 10 party themed backdrops. If you want something more in tune to Kim's pop hit "Tardy for The Party" our neon lights backdrop (4) might be a good choice since it incorporates the high energy remix Kandi Burruss produced or perhaps a fireworks backdrop to celebrate another great season finale.
Or better yet, rent this brand new Atlanta Skyline backdrop (40 x 20) for $750.00 and capture the true glamour of The Real Housewives of Atlanta!