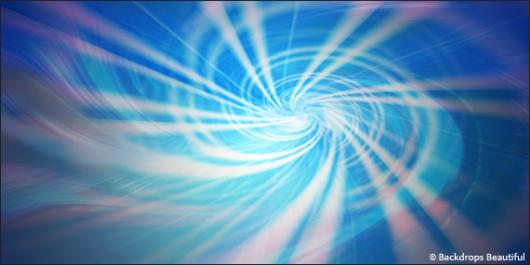 As we all know we sometimes get bombarded with sponsorship opportunities at the many trade shows we exhibit.  In an effort to maximize our brand awareness we usually sponsor one of the many available opportunities when our budget allows it.  I think it's important that we do more to capitalize on our sponsorships.  In fact, it is essential we find creative ways to expand our exposure at these events.   There are things we can do to create an experience rather than just a glimpse of a sign with our logo and/or name that we pay for to be seen throughout the conference/tradeshow.  We have the technology and it is up to us to brainstorm and create an interactive experience for our prospective clients to engage and take something more than just a 5 minute sales pitch and our literature.
For example, let's discuss the possibility of creating a virtual event within the expo for the sponsors.  Depending on the sponsorship and tradeshow, you can suggest to the show host to set up a foursquare event prior to the tradeshow to allow plenty of time to promote.  The event would consist of the already participating sponsor companies and the expo attendees. Each company would be assigned a virtual booth space by the coordinator setting up a venue on Foursquare to reflect their booth.  If your show host doesn't have a clue on how to set up a venue, refer them here: Eric Lukazewski from Echelon Design Inc. recently posted "A Practical Guide to Creating foursquare Events."
To encourage attendees to visit each sponsor, there would have to be incentives at every booth with a chance to be entered into the grand prize raffle upon completing every check-in.  The booth incentive can be a special offer or an extra discount that could be combined with your ongoing promotion for your product or service.  The grand prize could be a trendy gadget such as the iPad that could be purchased in advance by the host at the expense of the participating sponsors.
Procedure for the event:
Attendees would need check-in at every booth and include in their shout out an assigned hashtag that would be provided by the tradeshow host to reflect the expo's name (this would amplify the buzz, not just on foursquare, but also on twitter – given that the attendee also has a twitter account).
The participating sponsor would then provide each attendee a unique code that they would also need to post via the "add a tip" function for every virtual booth they visit.
Attendees would need to make sure to stop at every participating booth to be automatically entered into the raffle.  The winner could then be announced at one of the tradeshow events or gala.
If the tradeshow hosting company decides not to participate, you can easily team up with a handful of exhibiting vendors and co-manage the event.
In exchange for a virtual check-in, the attendees receive real incentives and take home a unique experience!  How have you implemented social media to maximize your sponsorship investment?