It's about that time again – our new hand painted backdrops for the month of July! Let's see what our graphic designers and artists have been up to this past month. I have a feeling we'll be seeing some flavorful cocktails, a beautiful summer lake landscape, a Hollywood red carpet, and a burning hot volcano! Let's get to it!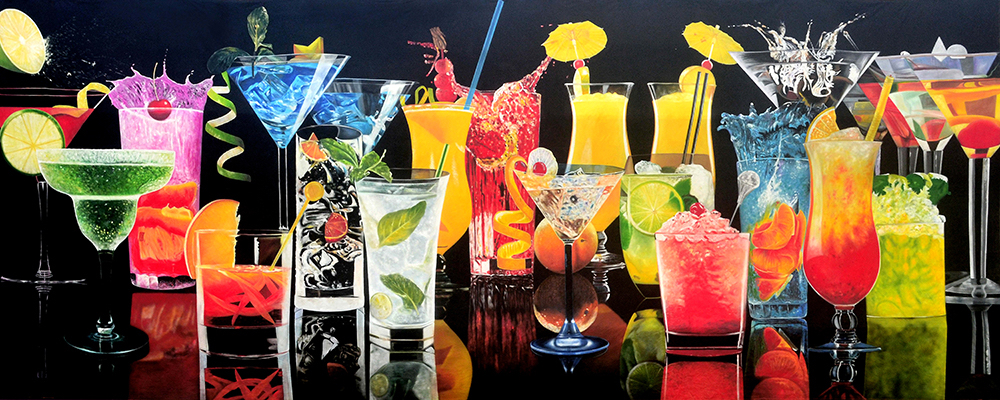 Who doesn't love a fruity, colorful cocktail? Especially, a complete line up of delicious, radiant refreshments. To me, there's not a better symbol of summer than a vibrant cocktail on a warm day. There's something about the way the sun reflects off the drink that brings a smile to my face. Our Celebrate 7 Cocktails backdrop brings this feeling to your special event, no matter what time of year it is!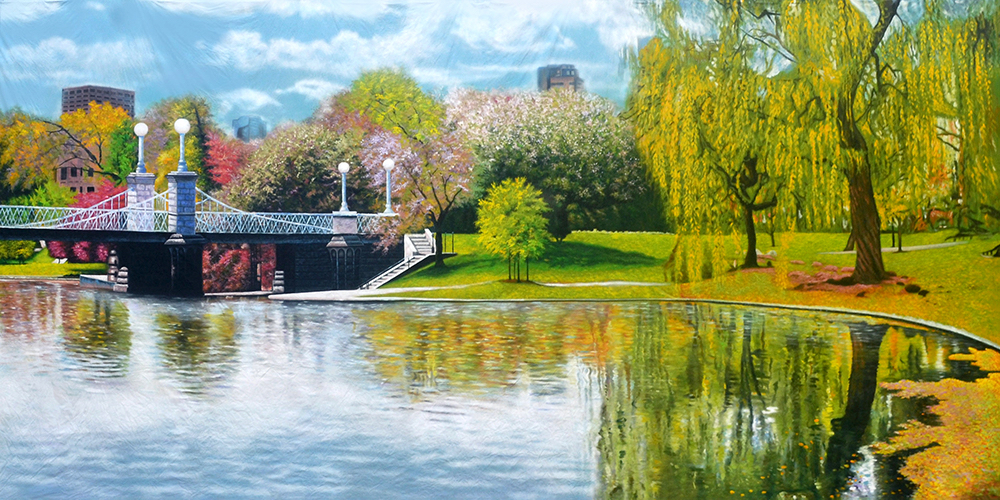 Our Summer Parklands backdrop creates the essence of summer in any space, whether it be a ballroom, theater production, or dance recital. The luscious trees surrounding the serene lake pop with vibrant colors from a variety of greens, pinks, and yellows. The reflection on the lake from the clouds and the trees adds depth to the backdrop that is inviting to the eye.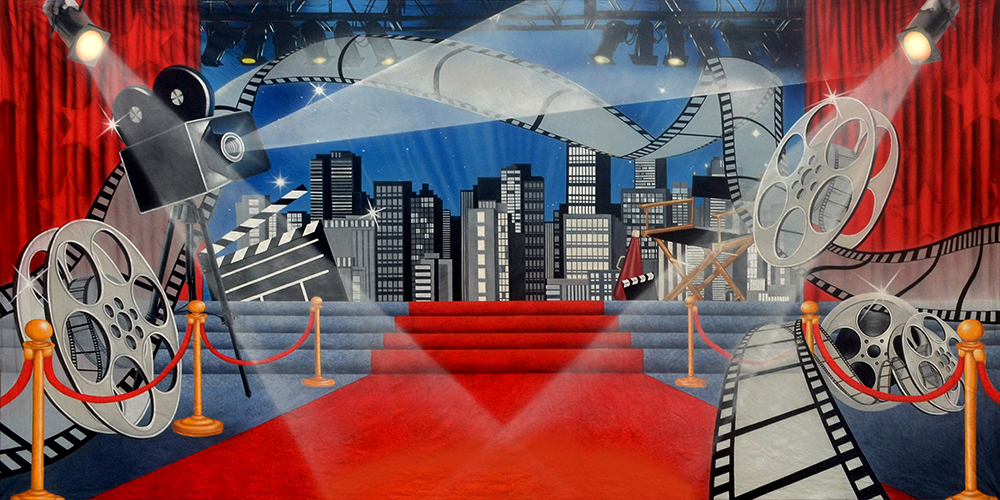 Lights, Camera, Action! This Hollywood inspired backdrop includes all the bells & whistles when it comes to film production – complete with the red carpet in front of a beautiful skyline.  The color blocking in this backdrop creates a distinct look and feel of new Hollywood glamour. Want to feel like a celebrity for the day? Step in front of this backdrop and it will do the trick!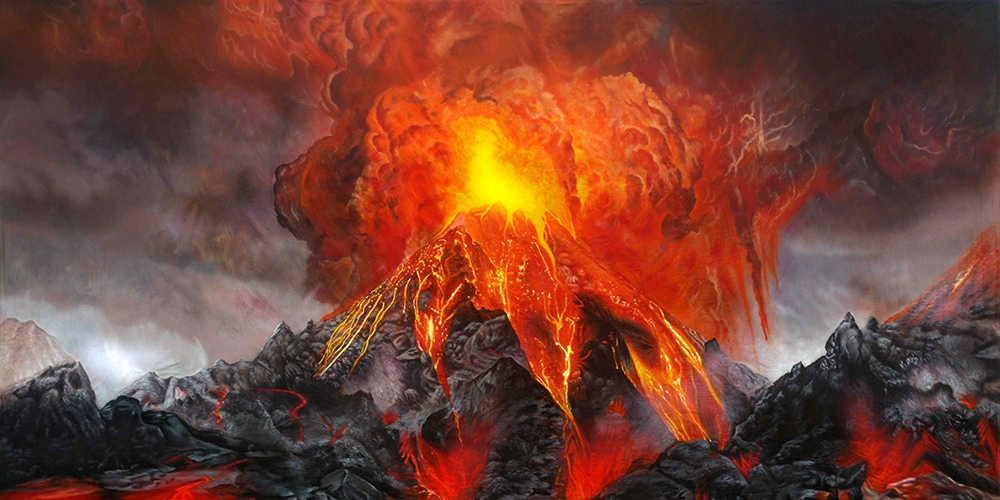 Our Volcano 2 backdrop leaves nothing to the imagination – it brings the hot, burning feeling of explosive lava to your event or theater production. The rocks are burning as the smoke billows into the air and the lava escapes the volcano in a hurried manner. This backdrop is sure to transform the whole atmosphere of your affair.
We are so thrilled to see these newly hand-painted backdrops at your event, dance recital, or theater production! Our backdrops truly come alive once they are a part of your production and we cannot wait to see the creative ways you use our backdrops!
Tags: backdrop, backdrop your event, backdrops, Backdrops Beautiful, new backdrops