Happy New Year to you and yours! Classic Blue is the Pantone Color of the Year for 2020! Simplistic yet elegant – classic blue is timeless. We love that we're going back to the basics with a classic. Are you thinking of ways to incorporate classic blue into your events? Become inspired for your events below!
1. Classic Blue Drapery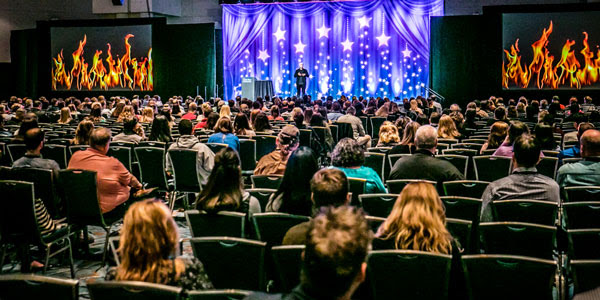 How can you vamp up a classic color to transform your event into a night to always remember?Drapery is always a wonderful option. Showcasing blue drapes will differentiate your stage or production from the traditional red drapes. Our blue drape backdrops will be the perfect scenic element for a classic blue event.
2. Tropical Blues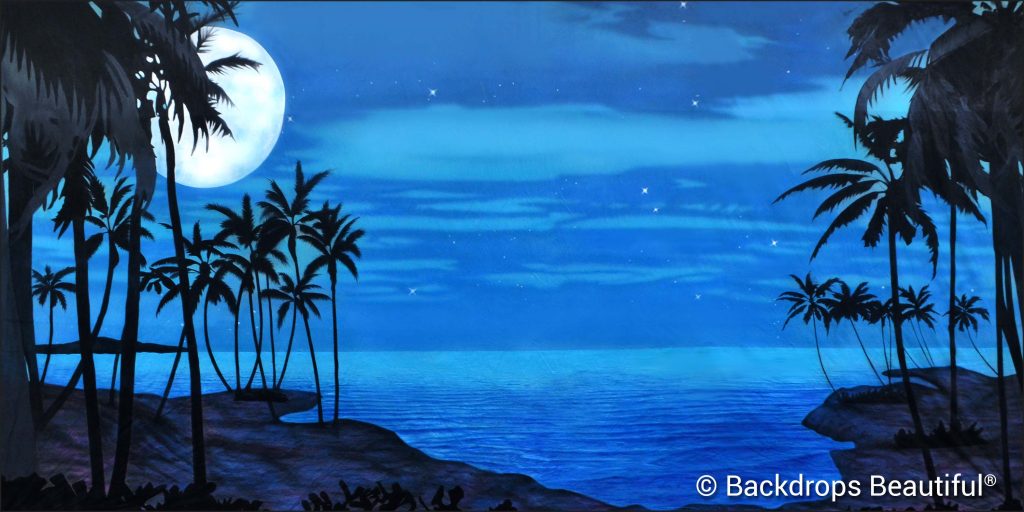 The beautiful blue dusk in a tropical setting is an incomparable beauty. This tropical beach evening scene encompasses the classic blue elements that can bring this theme to life. Bring this tropical theme to life with our beach backdrops.
3. Classic Blue Kid's Party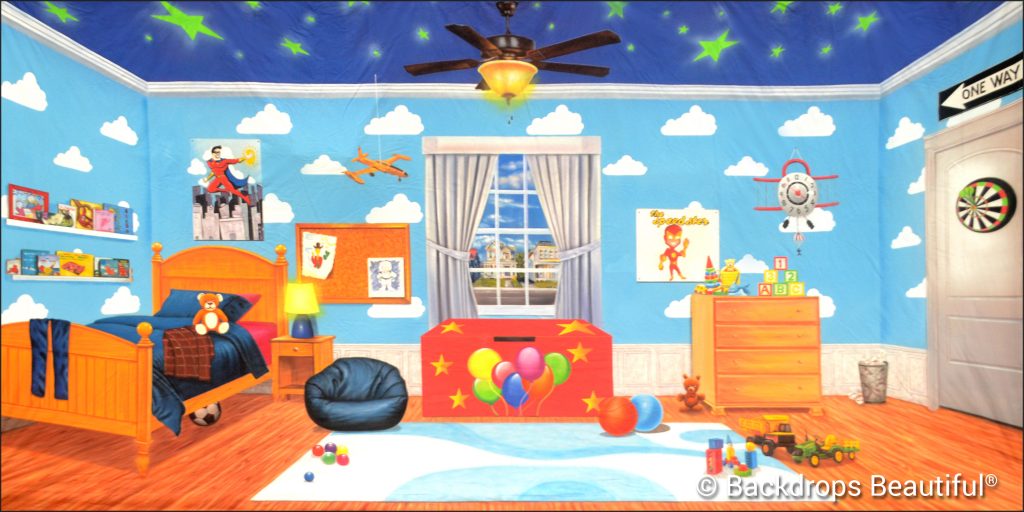 Classic Blue isn't only for the adults! Transform your party for the little ones into the room of your child's dreams! Create fun stations for your tiny guests to play at, including a craft station to take home a piece of your classic blue party!
4. An Evening Garden Party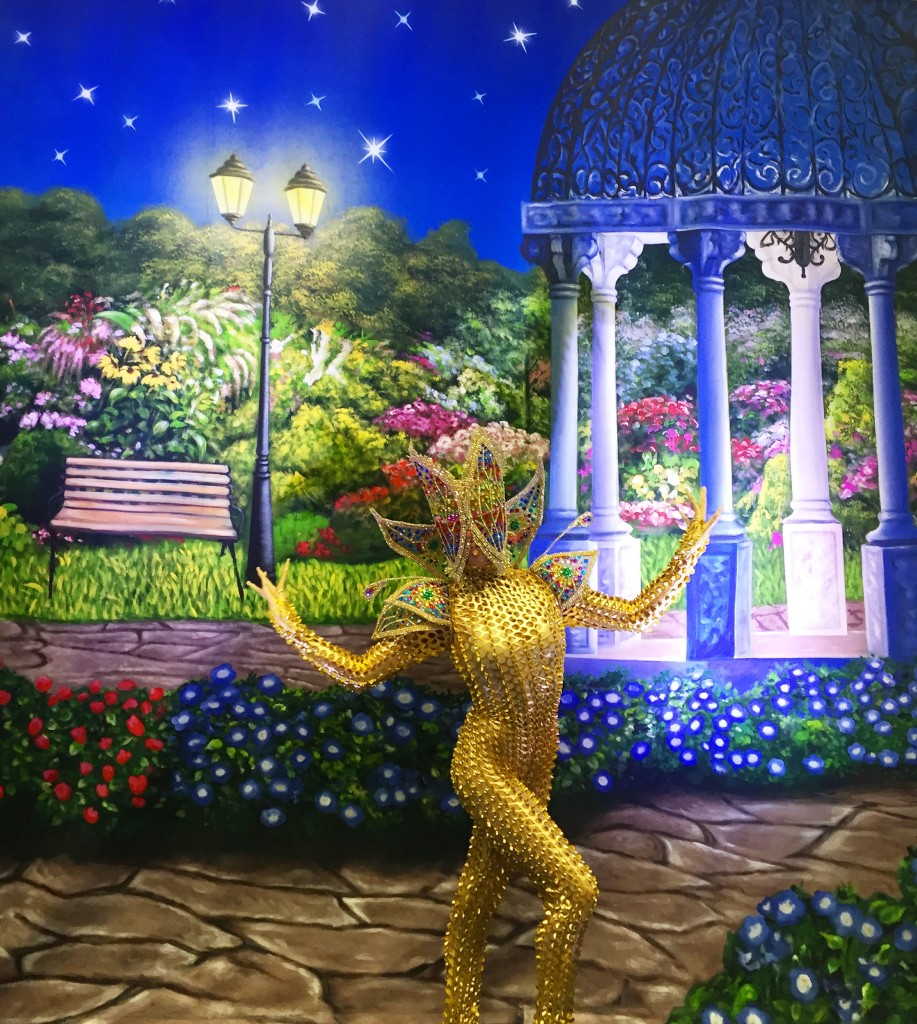 An elegant garden party can turn your production into a fancy occasion. Highlighting the evening blues as dusk approaches will bring your classic blues to life. Our Garden Panel can be the background to your event. Complete with a bright fountain, park bench, and a romantic gazebo. Your guests can take a stroll in the garden no matter where you are!
5. Classic Blue Under the Sea Affair

The Under the Sea theme is a way to incorporate the classic blue elements with a playful ocean environment. Our Coral Reef backgrounds provide variety in underwater elements from vibrant coral to colorful fish and peaceful dolphins and sea turtles. Pair these backdrops with a seafood menu and centerpieces filled with shells and sand. This subtle classic blue affair will delight your guests and transport them to a world under the sea!
How are you going to incorporate classic blue into your 2020 events? Leave us a comment below & let us know!