Are you getting ready for Nutcracker season? Get a head start on your recital planning by reserving your backdrops!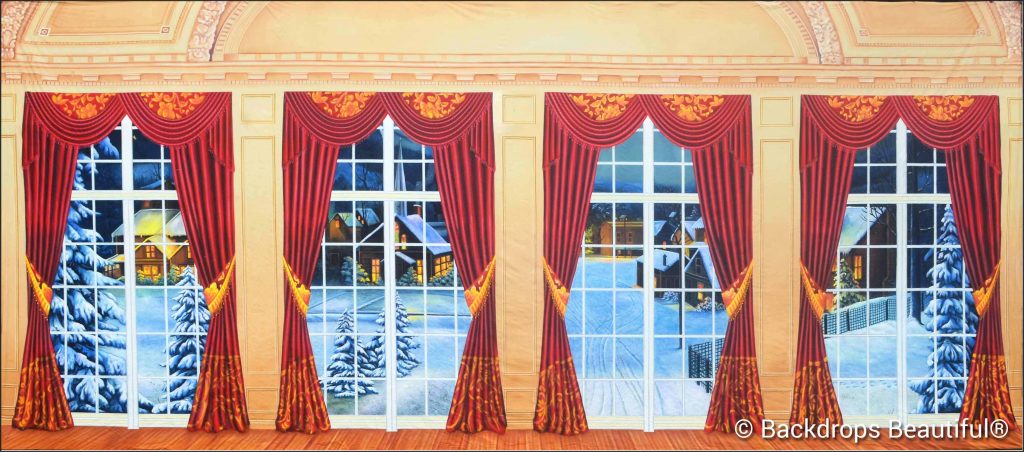 The opening scene starts in the Stahlbaum's home on Christmas Eve. This incredible evening can be brought to life with any of our mansion view, interior, or Christmas home backdrops. Perfect for the Nutcracker parlor scene. Decorations and toys are abundant. The nutcracker is introduced during this festive evening. Later that evening, Clara returns to the parlor. To her surprise, the Christmas tree grows in front of her eyes amidst a battle between the mice and gingerbread soldiers. Our growing tree collection can complement the parlor scene to bring this scene to life.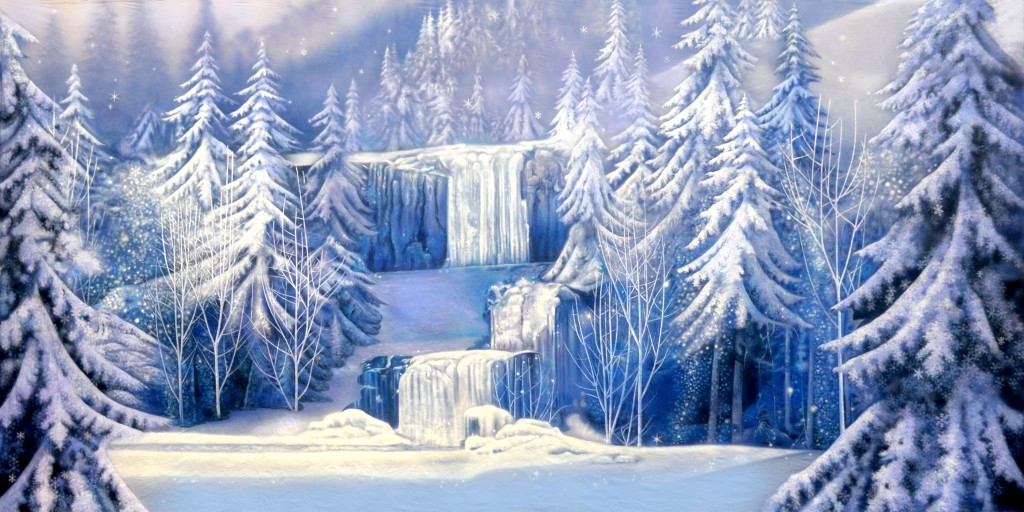 The nutcracker transforms into a handsome prince. Shortly after, Clara and the prince head out to a snowy pine forest as Act I comes to an end. Our winter scenes can bring the snowy forest elements to your Nutcracker production. From our winter trees collection to our winter forest scenes to our winter twilight and winter village designs. We have a plethora of winter designs for every performance.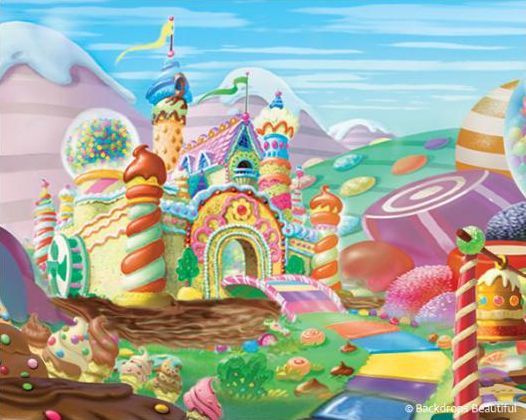 In Act II, Clara and the prince then travel to the land of sweets. Effortlessly bring the land of sweets act to life by showcasing a candy filled design behind your dancers!
Looking to reserve your backdrop now? You can take advantage of our courtesy hold service. How does it work? Receive the first right of refusal for the backdrop you'd like to rent for your performance with no commitment on your end!
Interested in featuring digital projections at your Nutcracker production? We have those too! Check out our still images and animated videos for your Nutcracker performance here.
Watch a video of the Land of Sweets act of the Nutcracker production below featuring our Candyland backdrop:
We cannot wait for Nutcracker season and to see how our backdrops and projections transform your production!
Tags: dance, dance recital, nutcracker