What do you get when you have creative designers, amazing artists, and passionate clients that all collaborate together? Incredibly unique and beautiful new backdrops. We've rounded up a few of our favorites today to show you what we've been up to. Check these new backdrops out below and let us know what you think!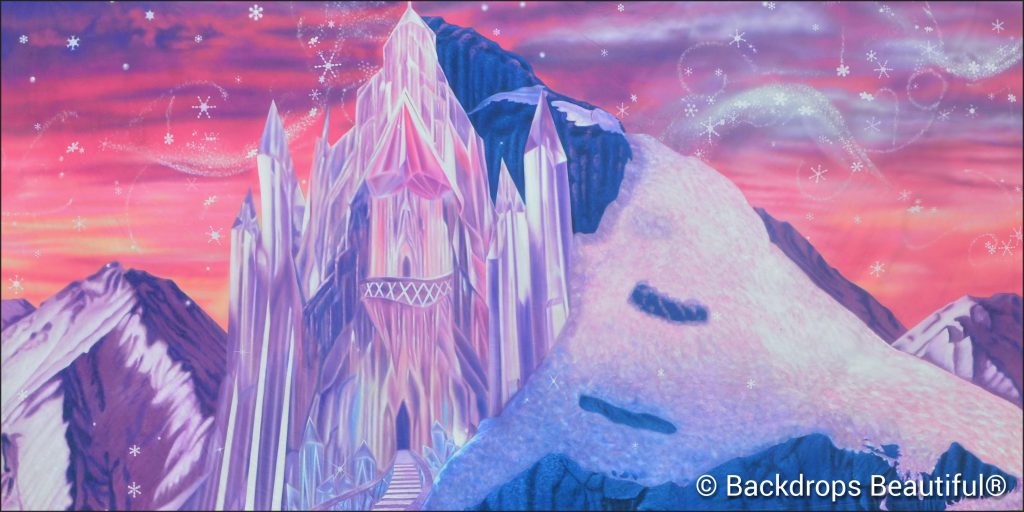 Our Ice Castle Twilight backdrop features a beautiful harmonious blend of pastel colors. The gorgeous pink and orange sunset sets the scene for the ice castle. The stunning stars and wispy clouds add a unique romanticism to the sky. The snow-capped mountains provides the perfect background for the majestic ice castle. What an incredible fantastical piece of art and one of our most favored new backdrops.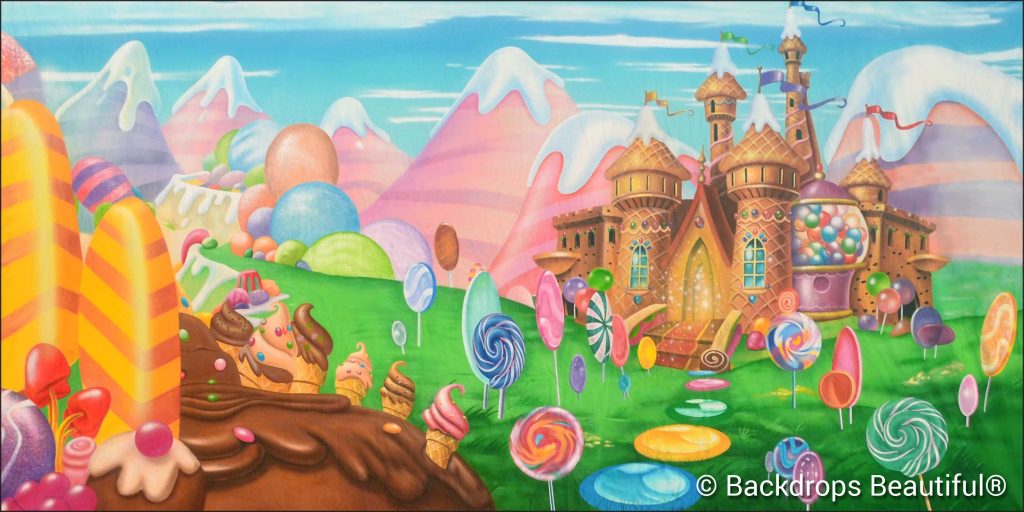 Our Candyland backdrop is the newest addition to our ever-growing Candyland and Nutcracker inventory. We have so many exciting scenes that are perfect to enhance your next Nutcracker performance. My personal favorites are the Land of Sweets backdrops. There's something so fun and delicious about them! We're so excited about this new addition. It features a candy-adorned castle, candy coated mountains, and fudge and lollipops galore! If this doesn't make you have a sweet tooth, nothing will.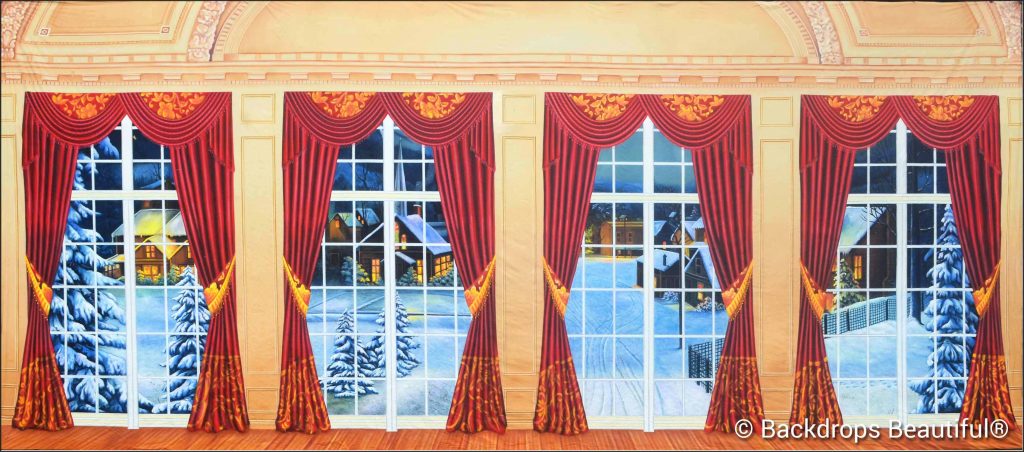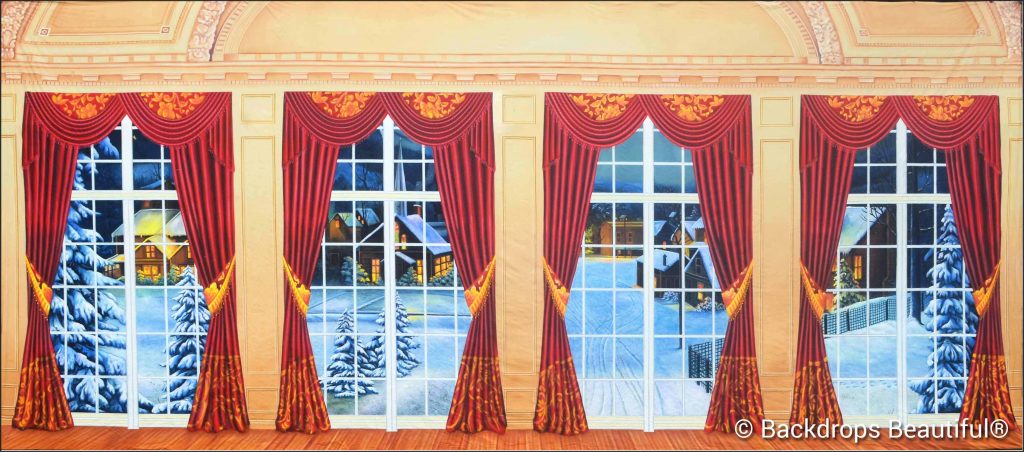 Our Mansion View Drapes backdrop demonstrates the warmth and feeling of home while peering out on the snow filled village outside. The beautiful winter trees are covered with snow and the lights inside the homes are vibrant. The red and gold drapes enhance the elegant look of the mansion interior. Who wouldn't want to be inside this gorgeous home?
These new backdrops are setting the stage for the Winter season! We're so excited to see them enhance your next event, performance, or recital! We love working closely with all of our clients and loyal customers as we know that you are the trendsetters. Always developing the most unique ideas and predicting the next best trend! Check back to see what new backdrops our designers and artists have created next month!
Tags: backdrop, backdrop rentals, backdrop your event, backdrops, beautiful backdrops, Christmas Backdrops, new backdrops, winter backdrops