Who doesn't love to have fun? That's why we're always excited to be the background to exciting and entertaining event ideas. The San Diego Museum of Art hosts their popular sundown series Culture & Cocktails. This series invites their members and attendees to sip on exotic cocktails, dance to the DJ's beats, and check out the amazing artwork. Last week, the event was all about their Venetian Views Exhibit. This incredible event took the attendees to the one of a kind city of Venice, showcasing the artists that have been inspired by the city.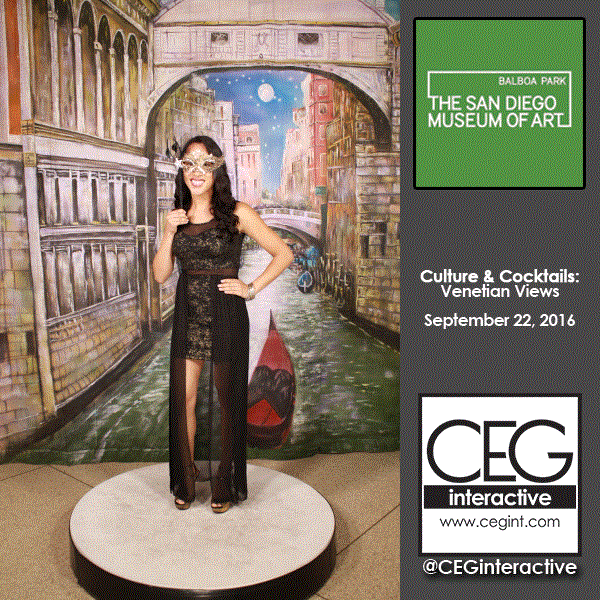 Venice is the city that has been known as the city with many names. The City of Water, the City of Canals, the Floating City, the City of Bridges, the City of Masks. The list could go on. The breathtaking canals, the romantic bridges, and the water flowing through the city makes it feel majestic. This atmosphere was part of the Cocktails & Culture event last week. All of our Venetian inspired backdrops can transform your event into a magical Italian affair. We featured our Gondola Bridge backdrop, which highlighted a gondola, a bridge, and those majestic canals. A 10′ x 10′  backdrop is the ideal size for a photo booth featuring a handful of people. This awesome photo booth was courtesy of CEG Interactive. The result of their photo booth were some seriously amazing pictures and GIFs.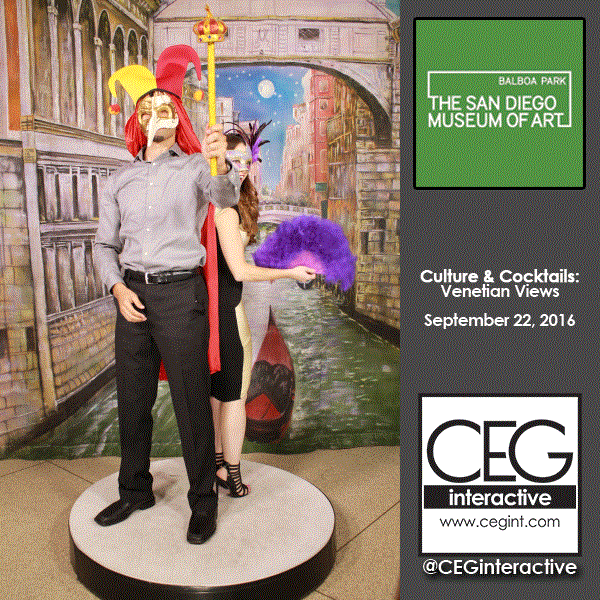 As much as we  love our large backdrops because they're perfect for plays, dance recitals, large auditoriums, and covering that pesky wall in that banquet hall. We also have an affinity for our smaller backdrops. Those that fit perfectly in a home, as a background to a dessert table, under a small tent, or even the scenery for a photo booth. We love how our backdrop enhanced these incredible images and really brought their theme to life.
Tags: backdrop, backdrop rentals, backdrop your event, backdrops, backdrops in action, Events, photo booth