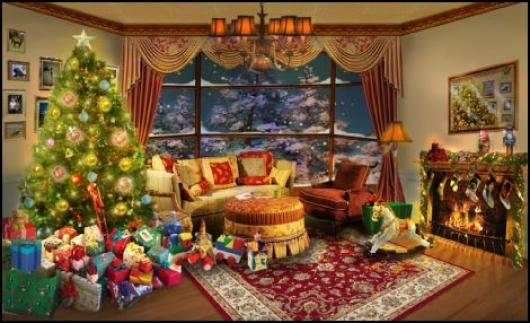 The holiday's countdown has begun. In preparation of all the festivities, we should start our holiday decorating early. It is easy to feel the stress if you don't prepare ahead of time.
Thanksgiving is right around the corner and before you know it, Christmas will be sneaking up on us. The holidays are a time to gather with family and friends and give thanks. It's also a time to give to those less fortunate and get involved in our communities. The holidays bring us the joy of giving to help those in need while being thankful for our own blessings.
Christmas is the most anticipated holiday of the year but it can also be the most stressful season; especially in today's economy. Children enjoy the excitement of decorating and waiting for Santa to arrive.
Santa always plans ahead and makes his list early. He also plans a strategic route for his reindeer to make sure he doesn't miss a single person. At Backdrops Beautiful we are working around the clock, like Santa's little helpers, to make sure everyone's backdrop arrives in time for their event. The holidays always add worrisome to our customers which is why we have strategically planned our shipping process for this time of year.
Do you have a holiday backdrop in mind but have a small decor budget? Why purchase when you can rent and still get the backdrop you envision. Give us 7 – 10 business days and we will work on your design together.
Whether you're planning a small family event or a larger party, we can help you cut down decor cost with one of our Christmas backdrops. Plan ahead a theme party and give everyone the opportunity to participate. This will make your event more fun for all.
With so many options for your holiday celebrations, and so little time to spare, visit our website today.