Autumn is a special time of the year, especially if you're in an area with fall foliage. The change in the color of the leaves usher in a new season. Changing of the tides can be felt from one season to the next. Orange, red, and warm yellow hues signify Autumn's in full force.
Want to bring the Autumn feeling to your next event? We are proud to feature our client's artistic visualization below. An empty hall space was converted into a fall forest wonderland with our Woodlands collection. See below for 3 ways to transform your venue into an Autumn Wonderland.
1. Choose your Autumn Color Palette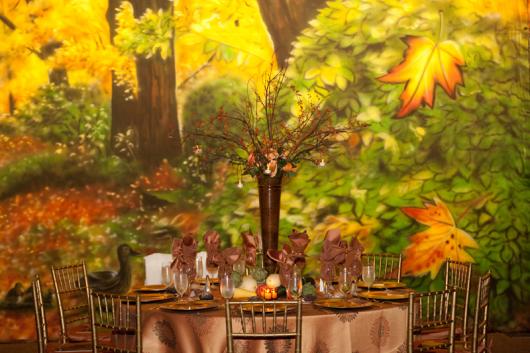 Set the scene with warm tones – hints of yellow, orange, red and brown. Once your guest walks into your event, these colors will make your theme felt immediately. Utilize your color palette to coordinate your furniture, décor, florals, and menu.
2. Highlight Autumn Wonderland Décor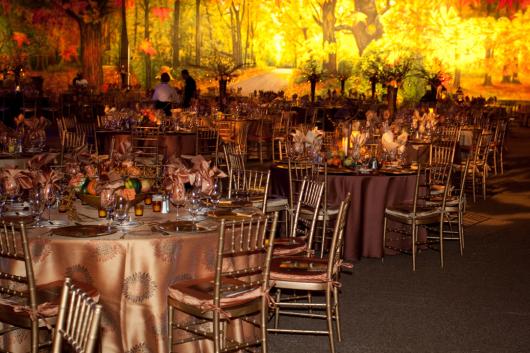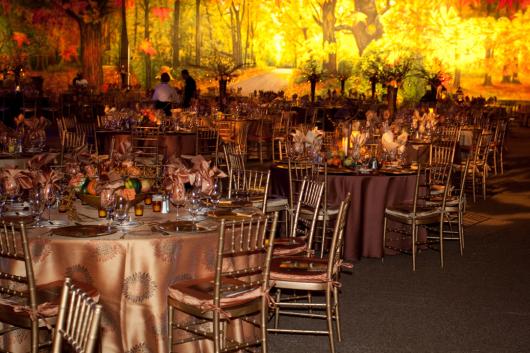 Autumn inspired décor will make your event a true fall forest wonderland. From fall centric centerpieces complete with branches, pumpkins, and squash to Autumn backdrops to adorn the walls. Our client utilized our Woodlands collection to create a completely immersive experience for their guests. This look was achieved by wrapping the room in our backdrops. What a magical Autumn wonderland experience.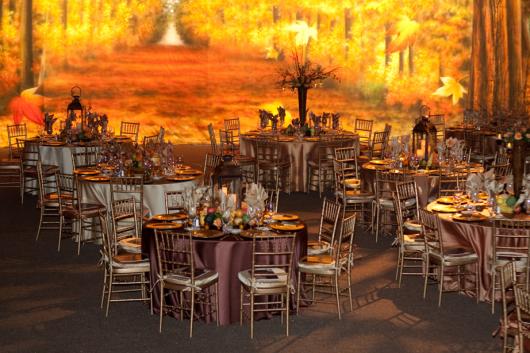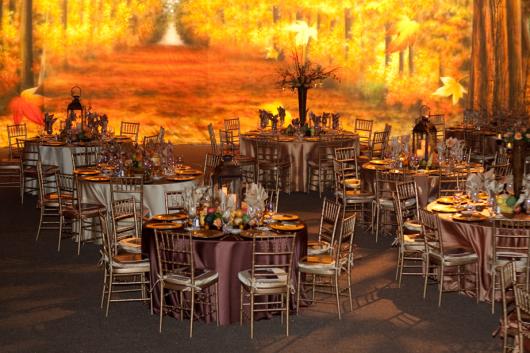 This gorgeous event design created the perfect Autumn Wonderland for this occasion. Each backdrop in our Woodlands collection was painted side by side to capture a 360° panoramic ambiance. Although our Woodlands Backdrops are a part of a series, they can also be rented as independent backdrops or as a set of panels. This depends on the look you want to achieve at your event.
3. Enhance Lighting to Achieve a Variety of Looks in Different Spaces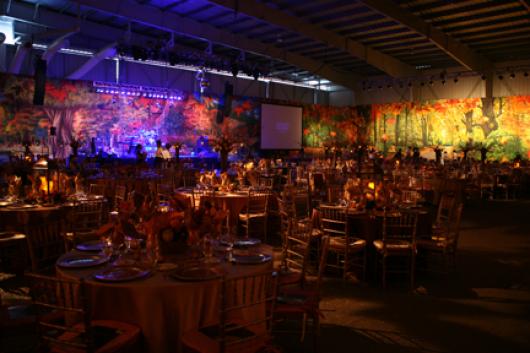 Lighting can create versatility and change the mood as the event progresses. Lighting can also provide a variety of different looks throughout one event. Above on left, blue lighting enhanced the River scene in our Woodlands collection. While warmer yellow lighting was utilized to enhance the fall colors of our Woodlands Road scene on the right. Combining lighting with scenic décor will not only provide versatility, but enhance your guests experience at your next event as well.
Tags: backdrop rentals, backdrop your event, backdrops in action, decor, Events, Fall Backdrops