Odds are that you've been inspired to reach new heights in your lifetime. Our artists and designers are always inspired when designing new beautiful backdrops. Our team strives to create beautiful scenic backgrounds that will revolutionize your upcoming productions. Of course, our team is inspired from everything we encounter in our lives. Some of our favorite inspiration is from legendary, famous artists of our past.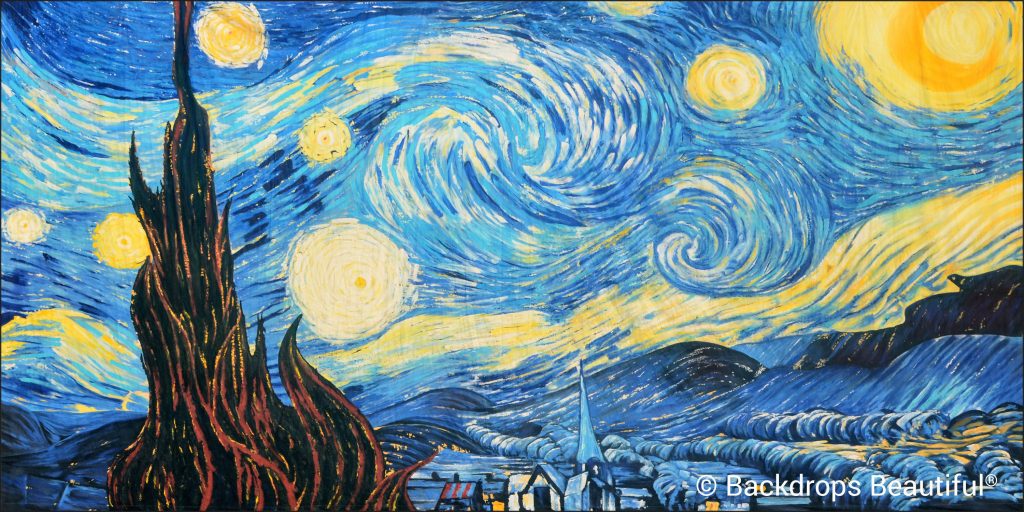 Our Van Gogh Starry Night backdrop is an ode to one of the greatest artists of all time. The talented, timeless work of Vincent van Gogh is an inspiration to us all. Starry Night is definitely a favorite of ours. The blue and yellow stylized swirls in the sky draw the viewers eye to the incredible detail in the brushstroke. The village towards the bottom of the image adds a compelling element to the otherwise rounded and smooth lines. This is an all time classic.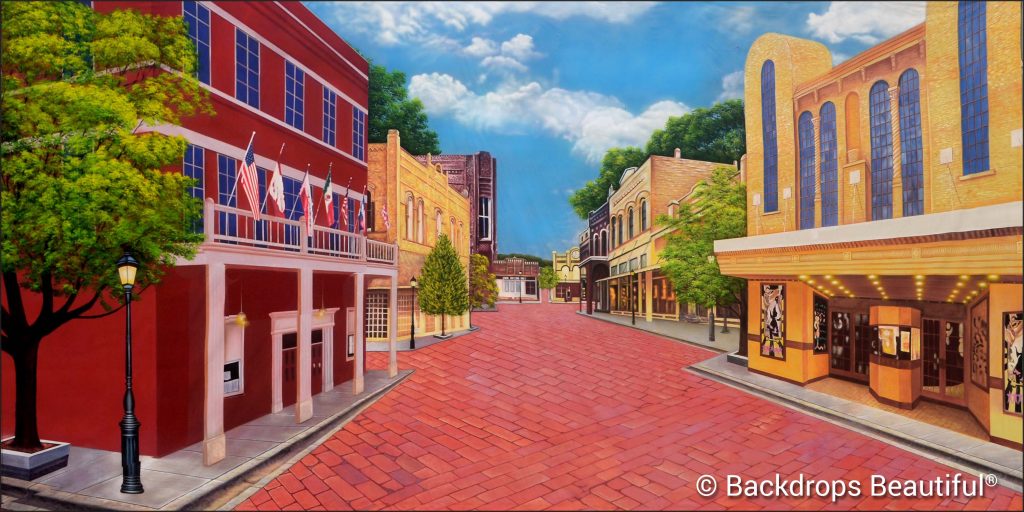 Take a day for yourself and shop on Main Street with our brand new beautiful backdrop. Painted with incredible perspective that makes anyone feel like they're walking along side this tree lined street. The brick laden street is the perfect pedestrians only space to enjoy on a dreamy summer day. The clouds are adorning the bright blue sky.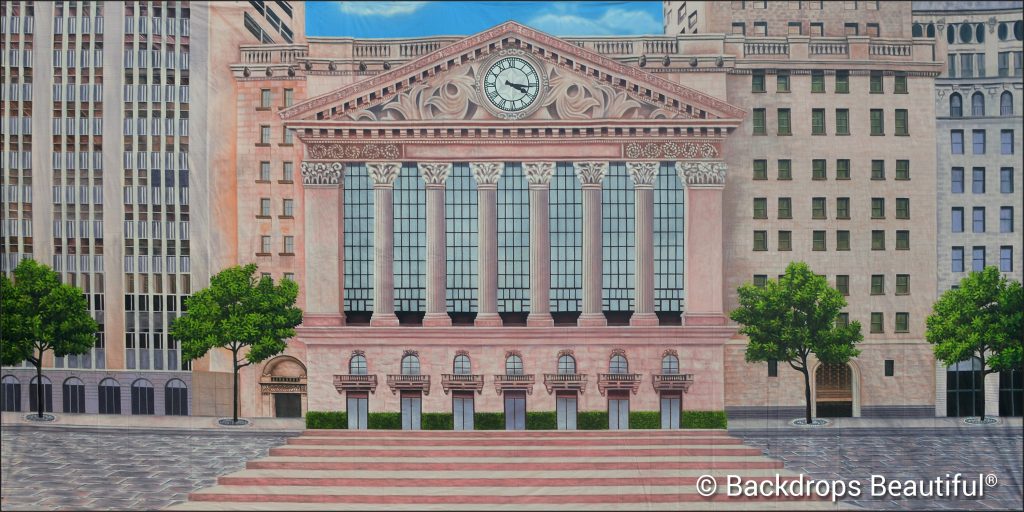 This structured building, aptly named Town Hall, is complete with pillars, stairs in the forefront, and windows along the back of the building. The architecture of the Town Hall Building stands out among the other office buildings in the background. The perfectly manicured trees are lush and green.
What scene would you like us to paint next? Leave us a comment below! We love hearing your suggestions on what should be next on our list! We're always adding more beautiful backdrops to our inventory to transform your next production! Can't wait to see what our artist paint next month!
Tags: backdrop rentals, backdrop your event, beautiful backdrops, new backdrops