You Name It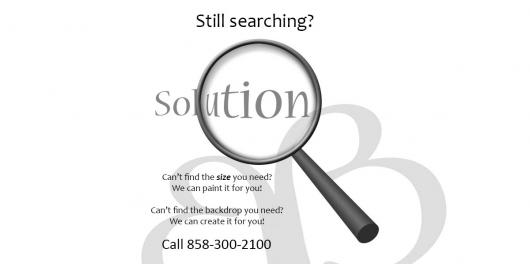 Backdrop Specifications:
Backdrop Name: You Name It
Backdrop SKU: MS-0000-0736
Backdrop Size: W00ft X H00ft
Backdrop Weight: Approx. 0 lbs
Here is an opportunity to tell us how we can better meet your needs. We will paint just about any backdrop in any size and add it to our inventory and
YOU CAN RENT IT FROM US!! So when you select this, describe what you need and don't forget the size in feet, so that we can accurately quote you for either a custom rental or a custom purchase.
---